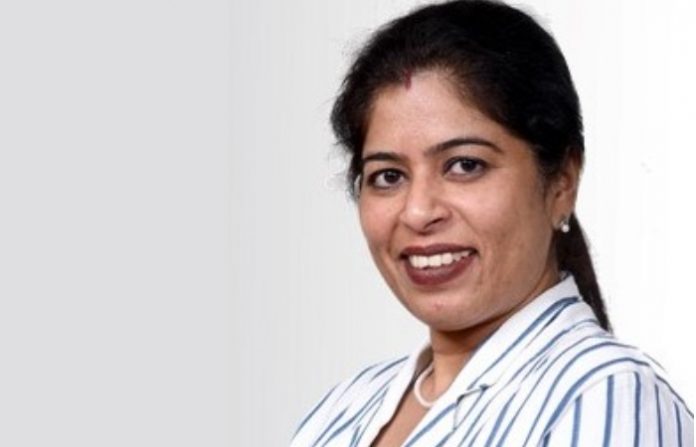 Customer behaviour is always subject to change, says Sonia Radhakrishnan Nair, National Head – Customer Service, Blue Dart. She talks about how Blue Dart has ensured that all processes were in place with utmost safety of employees and customers.
How has Blue Dart managed to survive this pandemic?
At Blue Dart, we believe in a 'First In Last Out' philosophy; therefore, whenever a disaster strikes, our goal is to ensure that both, our customers and Blue Darters are taken care of. When the pandemic hit and the consequent lockdown was imposed, Blue Dart sprang into action. To fulfil our role as the trade facilitator to the nation, we got the necessary permits for our front-liners, briefing them daily about health and safety precautions that need to be adhered to as well as switching to a 'Work from Home' setup for our corporate teams. We operated with an 'Accept-Adapt-Overcome' approach and this differentiated our work during the pandemic.
Our teams worked round-the-clock to ensure priority clearance and delivery of essential and non-essential commodities across geographies during the pandemic. We partnered with the government in its 'Lifeline Udan' initiative to ensure mission critical supply chain continuity, across the country as well as across borders, transporting essential medical and pharmaceutical products such as PPE kits, enzymes, blood samples, medicines, respirators etc.
We adapted to the 'new normal' and upgraded our market leading technology to ensure that all processes were in place to ensure utmost safety of our Blue Darters and our customers. We pioneered the contactless delivery feature and made digital payments mandatory for customers availing this service. We offered multiple payment options to our customers in the form of 14 digital wallets, net banking, credit & debit cards, and UPI (BHIM).
To ensure safety of our front-liners, we installed temperature monitoring equipment across our operational centres in addition to encouraging our Blue Darters to wear safety gear. We created a makeshift Contact Centre at the Blue Dart Head Office in Mumbai to ensure social distancing norms are followed and our customer service remains operational for our customers. We have also been fumigating all our facilities across the nation. Our Blue Darters have been encouraged to download the 'Aarogya Setu' app to keep themselves updated and reassured. Regular internal communication on hygiene & provision of hand washing equipment is also being implemented.
What change have you noticed in the customer's behaviour before and after the pandemic?
Customer behaviour is always subject to change, a fact that Blue Dart has always understood and recognised. This made handling customers during the pandemic a lot more seamless. At the start of the pandemic, only the essential mission critical supply chain remained operational, as customers were very reluctant to order and accept shipments due to the ongoing situation. However, as the situation progressed, with various industries across the nation receiving approvals to operate during this critical period, customers accepted the new normal and having your shipment delivered to your doorstep became an essential part of life.
With restrictions imposed on movement, customers were relieved to know we were operational, especially during the initial phase of the pandemic. We have been receiving customer appreciation through the pandemic and experienced several instances where customers went out of their way to email us or post their appreciation on our social media platforms. Our Blue Darters knew the crucial role we played during the pandemic and ensured that the customer always came first. An example that comes to mind about the reliability, responsiveness and resilience of our organisation and its people is with regards to a critical shipment we handled from Mumbai to Jammu. A cancer patient was on his last leg of recovery and the medication required, sent by the shipper – a leading pharmaceutical organisation, was held back as a result of the closure of interstate borders. Our Key Account Lead, handling the shipment was in touch with the consignee and his family throughout this process. As we were informed that the patient would need replenishing of their medication soon, our Operations Manager travelled quite a distance to the HUB where the medication was held back and collected the mission critical shipment. He himself went to the patient's home and delivered the patient's medication. Experiences like this ensure that customers know and believe in us as their Provider of Choice.
To provide customers with a superior experience, we also took up initiatives and developed more efficient protocols at the backend. Our advantage lies in our market leading technology to provide solutions to our customers that enhance their experience while also keeping them safe and healthy. Our Application Programming Interface (API) based solutions for our customers, has been enhanced for exchanging manifest at detailed levels to ensure an automated and seamless supply chain, from pre-pick up till post-delivery (inclusive of collections).
Our ability to provide individualised solutions as well our dedicated Blue Darters have ensured that our customers stay loyal to us and believe that they are working with a trusted brand, that keeps their interests, a priority.
What is the key to learning from the crisis?
The crisis reinforced that customers look at reliability and consistency when dealing with a brand and at Blue Dart those values form the bedrock of our foundation. The pandemic also highlighted the importance of technology and showcased the potential of the tech-manpower combination.
Another important learning for me in this crisis was, if an organisation takes care of its people, they will go out of their way to take care of the organisation and this is exactly what my team members and I experienced at Blue Dart.
Anything else you would like to add? 
Being an essential service provider, the pandemic has been a situation wherein we have had to adapt to the 'new normal'. Our front-liners, in an outstanding effort to ensure that both pipelines – essential as well as non-essential – remain operational, have been rewarded and appreciated for accomplishing this feat. The common response from everybody at Blue Dart would be that they have emerged stronger through the pandemic enforced lockdown. It is with the support and motivation provided by the leadership team as well as the faith the management puts in every Blue Darter that Blue Dart continues to remain an Employer of Choice which further makes us a Provider of Choice and an Investment of Choice to our customers and stakeholders.