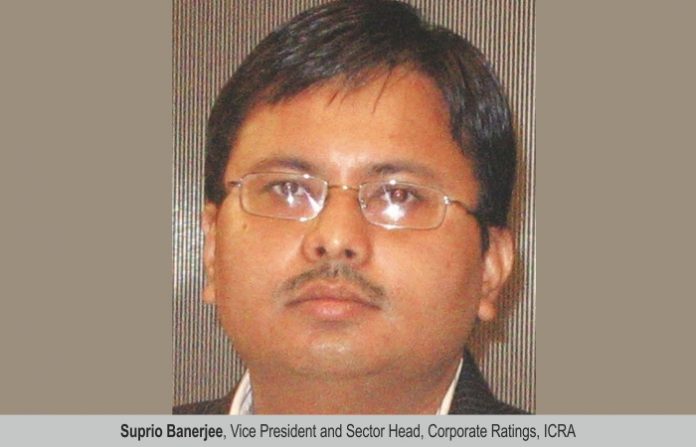 Post a COVID-led hiatus, logistics sector is geared for a healthy recovery in H2 FY2022, however rising fuel costs are likely to dent industry margins, says Suprio Banerjee, Vice President and Sector Head, Corporate Ratings, ICRA. The sector witnessed sequentail recovery over Q2-Q4 FY2021.
The Indian logistics sector is dominated by the road transportation, with a lion share of ~60%, followed by ~30% by Railways and balance by seaways. Growth in the logistics primarily hinges on economic and trade activities in the country. Given the heavy dependence on road for transportation of goods, the impact of lockdown on the sector was severe during the first wave of COVID-19, bringing business activities to a standstill in Q1 FY2021 with consequent impact on revenues and earnings.
With gradual relaxation on lockdown-related restrictions, increasing needs for essential goods and revival in economic activities, the sector witnessed sequential recovery over Q2-Q4 FY2021 with the improved transportation through various modes such as rail, road, port etc. On a sequential basis the road logistic sector revenues witnessed QOQ growth of 53% in Q2, 19% in Q3 and 9% in Q4 with some of the industry players reporting historical levels of quarterly revenues during Q4 FY2021. For the full year FY 2021, the industry revenues grew by 4% YoY, amidst expectation of subdued performance.
The growth however was stunted with the resurgence of second wave of COVID-19. E-way bill volumes (refer Exhibit 1) and FASTag volumes (refer Exhibit 2) contracted during Apr-21 (over Mar-21) and May-21 (over Apr-21).
However, with improving pace of vaccination and reduction in COVID cases, e-way bill and fast-tag volumes recovered in Jun-21. Our channel check suggests a sustenance of recovery in the month of July 2021 as well. While there is an uncertainty around the potential impact of the third wave, we expect the impact to be minimal with improving pace of vaccination, expectation of faster revival in economy, and healthy rural cash flows amid a normal monsoon forecast.
Earnings profile of road logistics entities are primarily dependent on diesel price movements apart from other operating costs, as fuel prices account for major share of total operating costs. The impact of commodity inflation was not significant during FY2021, as logistics companies managed to resort to aggressive rationalisation of fixed overheads and cost-control initiatives. However, with continued rise in operating costs, the margins are likely to under pressure in H1 FY2022 due to lower scale and limited absorption of fixed overheads. Ability to hike freight rates in a timely manner is a key factor, which in our view will be very difficult for small truckers. ICRA expects the sector to recover at a faster pace than the previous fiscal due to relaxations in lockdown-related restrictions and the improved vaccination drive. However, muted business performance over Q1 FY2022 is likely to arrest yearly growth to high single digits.
Growth over the medium term would continue to be driven by demand from segments like e-commerce, FMCG, retail, chemicals, pharmaceuticals and industrial goods, coupled with the industry's shift towards organised trade, post the GST and the E-way bill implementations. Planned investments in Railways, under Dedicated Rail Freight Corridors (DFCs) and Waterways under the Sagarmala project over the next 5-10 years hold the key for India's transportation mix.