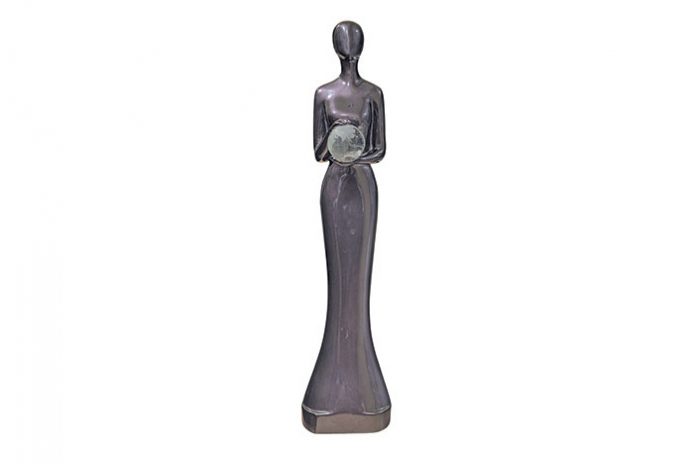 The logistics and supply chain sector is ramping up its efforts to attract more young white-collar professionals to the sector. Our esteemed winners of the India Cargo Awards share their views on how the youth of today can be inspired to join the logistics and supply chain industry.
Kalpana Lohumi
Best Logistics Service Provider — Ocean (North & East 2016): Asia Shipping India
Career options aplenty
According to Amit Tandon, Managing Director, Asia Shipping India, the youth today are strategically shaping their career path to target non-conventional job opportunities owing to stiff competition and zealous urge to break the ice. Sup¬ply Chain Management (SCM) is the next big thing in the industrial scenario.
Supply chains are experiencing a transformation driven by ever more demanding service customers. This is taking shape of more complex and globalised operations, which in turn need more experienced managers to oversee them.
Best Ocean Freight Forwarding Company (North & East 2016): Combined Logistics
Connectivity, new competitive advantage
Vineet Chadha, Managing Director, Combined Logistics, feels, the supply chain industry accounts for 150,000 to 180,000 jobs locally. Connectivity can become our new competitive advantage. Most importantly, we need to get people to connect not just to us, but through us.
The first initiative under the new partnership will be the 'Young Logistics Leadership Programme,' a two-month training scheme for young professionals in the sector. The course required at least a diploma and five years of working experience. We also called on employers to financially support their young staff for the same.
Best Road Freight Forwarding Company – Nepal & North–East India (North & East 2016): Sugam Group
Logistics, the backbone of the economy
According to Kaustubh Mittal, Managing Director, Sugam Group, logistics industry is the backbone of any economy for its domestic or international trade and even more so now with the world coming closer together through transnational trade deals.
The opportunities to choose from are varied – freight forwarding (inbound/ outbound), SCM, warehousing, custom clearance, door-to-door multimodal express cargo transportation, trading among others. Companies should deploy latest technologies in their ERP systems and provide training to youngsters through management trainee programmes. Transparency is the key to attract young talent, and that can come only with the use of technology. This is thus the right time for youngsters thinking about enter¬ing this industry.
Premier Ocean Freight Forwarder (North & East 2016): Forin Container Line
Logistics can take you places
Tarun Sharma, Director, Forin Container Line, shares, logistics is very diverse in nature. It has all the aspects of modules what a student learns in university. It's a university in it¬self; pharma logistics, information technology in logistics, finance in logistics, PR skills in logistics, to name a few. One can do specialisation in one field and can try to be master in all fields. Logistics is all about people. It requires both young and experience people.
The industry is changing so fast that it requires young blood to adapt to the change happening. Logistics can make us travel to various places. This industry is for people who likes finding different ways for same work to do better, faster and cost effectively. The word logistics sounds boring to youth, so we need to show them the real side of logistics, such as by showing them examples from women working in various companies in logistics, youngsters under age 30 getting awards, etc.
Business Professional of the Year (North & East 2016): Kamal Dogra, Kamal Translink
No job is small
Kamal Dogra, Managing Director, Kamal Translink, informs, over a period of time the demand and expectations from customers have made this industry to change and grow up from the typical name 'Transporter' to 'Logistician'. The tech-savvy second generation knows the requirements of global and Indian market. E-commerce which has come in a big way have made an impact on our mind that it is not the typical transportation but it involves end-to-end operations; be it an inbound logistics/cargo/outbound/last mile delivery.
Leading Freight Forwarding Company (North & East 2016): Rahat Continental
Interplay of infrastructure, innovation
According to Rahat Sachdeva, Vice President – International Logistics, Rahat Con¬tinental, the industry has moved from being just a service provider to the position which provides end-to-end supply chain solutions to their customers. It is an in¬terplay of infrastructure, innovation, technology and new types of service provid¬ers which wouldn't have been achievable without inputs from young enthusiastic professionals who are now the future of logistics industry.
Best Road Transport Company (North & East 2016): Safexpress
Youth keyed into economic trends
Vineet Kanaujia, Vice President – Marketing, Safexpress, opines, that while the growth rate of Indian economy is higher than that of all major economies in the world, at the same time supply chain & logistics is the real engine of this growth. This scenario has, in turn, helped the industry see a higher influx of white-collar professionals. In the GST environment, supply chain & logistics will play an even bigger role in driving the economic growth. The young professionals are even more keyed into the economic trends and will find plenty of inspiration.
Emerging Supply Chain Provider (West & South 2015): Innovative Logisitcs
Great time for logistics
Gangesh K Mishra, Head – 3PL Business, Innovative Logisitcs, tells. The importance of the area has been increasing along with globalisation and this new knowledge is crucial in the current business environment.With globalisation making even the furthest reaches of the globe more and more connected, now is a great time to be looking into the field of logistics and supply chain. Jobs in the field include logistics manager, integrated programmes director, among many more.
Best Diversified Logistics Company (West & South 2015): Jayem Logistics
Logistics, major contributor to economy
Raman Kaul, General Manager – Corporate Planning, Jayem Logistics, shares, logistics in India is largely unorganised and still evolving, over the years it has crossed many political hurdles and overcome social barriers to enhance its image as an industry. Lot of big organisations today have appointed MD or CEOs from logistics background. The industry has earned its glory over the years and is one of the major contributor to Indian economy.