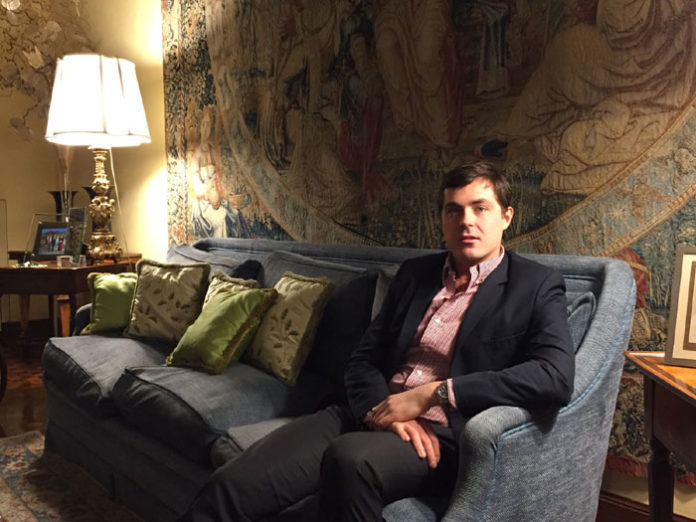 In the heart of Rome lies a beautiful residence that only speaks elegance, opulence, and enchantment. Andrea Spalletti Trivelli, Owner of Villa Spalletti Trivelli, tells us more.
Please tell us about the villa's unrivalled attributes.
Villa Spalletti Trivelli is a restored patrician residence offering exclusivity and discrete personal service. It provides its guests with an atmosphere of luxury by combining pure functionality with rare furnishings from the private collection of the Spalletti Trivelli family. Its sophisticated and elegant interior, intimate spa and gym, secluded gardens, fully stocked honour bar, and personal chef make guests experience an aristocratic lifestyle.
Central: Being a city that is best enjoyed by walking through its beautiful streets, location is a crucial factor when it comes to providing hotels and residences to visitors. The place where we are located is a ten-minute walk from everything- the shopping centre, the night life region,and a host of other places of importance. To top that, it is also a very local district.
Exclusive: The private villa offers five-star hotel comforts while still letting you savour a private atmosphere. It is very exclusive and private. For those looking forward to going beyond a five-star cliché, this is their ideal destination.
Benign: We treat our guests as owners and not just guests. For us, you are a part of the family.
How many rooms does the villa have?
We have 14 rooms in total, of which 12 are located in the main building. We recently opened two Garden Suites that are located across the private gardens. Then, there are two fully equipped apartments that are perfect for families or long-stay customers or even those who seek a little bit more privacy while still being surrounded by hotel comforts.
Tell us about the markets you are planning to tap.
India is definitely one of our target markets because I think it's a market that is now mature to enjoy and understand these kinds of places. Indians have already been to big-chain hotels which, though great, are same all over the world. Customers now want to try something more local and well-connected to the destination they are going to visit.
Next to India is China, which is very similar to India in terms of the kind of unique and offbeat experiences that people are looking for. Its citizens have already travelled through frequently visited destinations of Rome, Florence, and Venice and their want to return to a particular destination signifies their love for it and the fact that they want to explore its culture and dayto- day life of its citizens and not just visit the museums and tourist sites. Australia and South America, especially Brazil, are other great markets for the same reasons as are India and China.
Which countries do your guests majorly hail from?
45 per cent of our clients are from America, followed by UK and Australia. Europe is growing. The Russians are coming back. India, Japan, and Korea are slowly budding. South America is behind but has started to express its potential.
How are you attracting Indian clients?
We started with Indian people living abroad because they are a bit more westernised and it's easier to meet their taste. Indians living in India have also started travelling more and have become more open to the western world and its mixed bag of cultures. All we need to do is to keep in mind that their tastes are different so we try to meet their needs without transforming the heritage, keeping its authenticity and at the same time meeting their expectations and needs.
Do you customise your offerings for Indian clients?
Having 14 rooms means we can sort of create a personal relationship with all of our clients. We never say no to any request made and always strive to do our best.