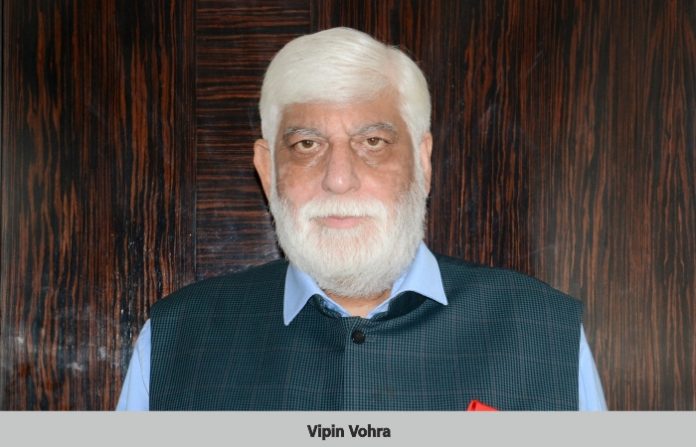 In spite of an AFS Policy framed by The Ministry of Civil Aviation (MoCA) in 2014, the concept of AFS, by and large remains a non-starter. Moreover, CBIC has issued the revised guidelines for setting up of ICDs, CFSs and AFSs. Vipin Vohra, Chairman, Continetnal Carriers talks in detail why operationalising AFSs is the need of an hour and how it can contribute in such crisis.     
The policy governing setting up and running of Air Freight Stations (AFSs) has been issued by the government in the year 2014, however, no AFS is operational till date due to lack of clarity in policy. The revised guidelines for setting up of CFSs, CDs and AFSs have no relevance till problems related to AFSs operations are sorted out. The objective of AFS has always been to create a facility where cargo can be cleared from customs and to build pallets outside the airport and bring the cargo two to three hours before the flight departure. For example, 94 per cent cargo in Hong Kong comes to the airport in BUPs (load unit that is built up at AFS and handed over ready for carriage as a complete unit and delivered to consignee) that's why Hong Kong handles more cargo than total cargo export of all Indian airports. AFS would certainly help to increase air cargo volumes by decongesting the air cargo terminals at the international gateway airports, thereby reducing air logistics costs for companies engaged in foreign trade.  Today, when everyone is gearing up for COVID vaccine delivery management, we are still not sure about the future of AFS and facing unnecessary hurdles and roadblocks in making it operational, whereas, in other countries the concept of Off-Airport Cargo handling has been in practice for decades.
There is an urgent need to interact with terminal operators to find the solution connected with terminal handling charges. Terminal, Storage and Processing (TSP) issue has caused unexplainable delay and huge financial burden to the aspiring entrepreneur. Presently, TSP charges of cargo are provided to the airport operator. With the setting up of AFS most of the activities related to the cargo will be performed at AFS. Representatives of FFFAI also feel that it is necessary to have clarity in the distribution of the charges as this would affect the revenue models of cargo movement to the airport through the AFS.
Continental Carriers has taken up the issue of reduced terminal charges in all the meetings with air cargo, Logistics Promotion Board, Ministry of Civil Aviation, Ministry of Commerce, Scope Air, AERA and all the concerned ministries since 2014. Unfortunately, all through the years this issue still remains unresolved. AFS is an innovative solution that would decongest air terminals and help in better cargo management and will certainly give easy space for vaccine logistics management. Air freight stations are the need of the hour and an essential step towards making India a manufacturing hub under the Hon'ble Prime Minister's ambitious 'Make in India' scheme.
To make these new guidelines effective it is important to resolve pending issues related to AFS policy. Continental Carriers, even after investing heavily on AFS, is still waiting for the clearance on fixation of TSP charges by AERA and compliance from airport terminal operator for built up and loose cargo.  It is high time that we must understand that AFS is a contemporary solution that would complement an air cargo terminal and would make air cargo handling at par with the UK, Germany, USA and Hong Kong.
(The views expressed are solely of the author. The publication may or may not subscribe to the same.)