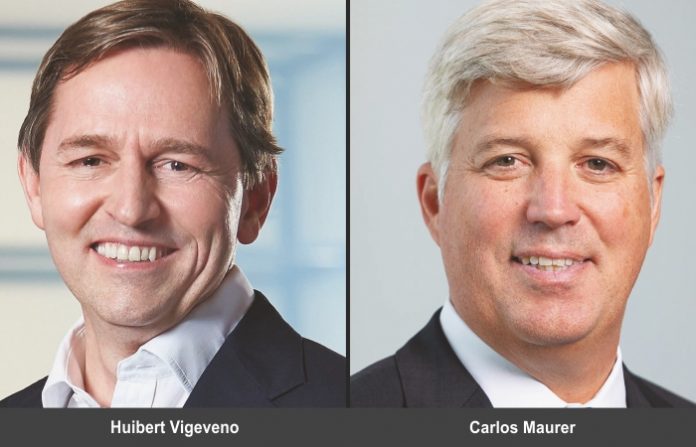 Shell and Deloitte have put out a joint study on how to decarbonise the road freight sector. The report indicates that the road freight sector is close to a tipping point to decarbonise faster than expected with hydrogen fuel cell electric vehicles and battery electric vehicles as the most viable long-term zero-emission heavy duty truck technology.
The 'Decarbonising Road Freight: Getting into Gear' report offers a detailed 10-year roadmap with 22 solutions aimed at addressing the economic, technical, regulatory and organisational factors influencing the sector's ability to decarbonise. According to the report, more than 70 per cent of participants view hydrogen fuel cell electric vehicles and battery electric vehicles as the most viable long-term zero-emission heavy duty truck technology, and many believe these trucks will become commercially viable in the next five to 10 years. "Trucks move virtually everything modern society depends on for daily life and during the current COVID-19 crisis, society has experienced just how critical road freight is in delivering essential goods," said Huibert Vigeveno, Downstream Director, Shell, in adding, "However, road freight is currently responsible for around nine per cent of global CO2 emissions and with demand for road freight services set to double by 2050, urgent action must be taken now to put the sector on a pathway to net zero emissions by then."
Barriers to decarbonisation
The sector is facing several barriers to decarbonisation – especially limited infrastructure, insufficient regulatory incentives and lacking demand from shippers. Relatively cheap trucks and diesel fuel, and near-universal access to fuelling infrastructure, underpin the current attractiveness and flexibility of the road freight sector.
Solutions
The 22 solutions fall under four categories, based on shared characteristics.
Making an impact
Solutions can be started immediately, using existing technologies, leading to significant short and medium-term reductions in emissions. Firstly, last-mile delivery and city buses can be largely electrified, reducing pollution and noise in cities. Secondly, the sector should focus on reducing emissions from the current fleet through proven cost saving technologies. Thirdly, where sufficient supply exists, the sector can deploy transition solutions such as liquefied natural gas (LNG), compressed natural gas (CNG), bioLNG and biodiesel to begin reducing tailpipe emissions.
Create a snowball effect
To deploy zero-emission vehicles at scale, fleet owners, infrastructure providers and OEMs should launch joint truck and infrastructure pilots in high-volume clusters and corridors. Demand for alternative technologies needs to be further stimulated by shippers putting greater emphasis on emissions in transport procurement, and by financiers creating green products – aimed at smaller fleet owners in particular. Through technology partnerships ‒ for example, with fuel-cell and battery producers ‒ OEMs can accelerate the commercialisation of trucks. And novel revenue models could reduce the risk for fleet owners by creating secondary market certainty. More trucks on the road means more reliability, lower cost and yet more infrastructure, which in turn creates incentives to invest further.
Build conditions for success
In parallel, the sector should give stakeholders incentives to move to widespread adoption of zero-emission trucks. Regulators will play a key role here, expanding incentives for OEMs, energy companies and truck owners, clarifying regulatory pathways and creating joint-city campaigns. Especially in the early stage of the transition, the role of regulatory incentives will be important because "we will need to invest in new trucks long before the market demand for green trucks scales. We need help to bridge that timing gap," in the words of one technology provider. Regulators will also work with energy companies and industry bodies to set standards for battery charging and hydrogen fuelling. Standards and certification programmes can also be set up by industry bodies to assess the carbon intensity of fleets and serve as a reliable metric in transportation tenders.
Scale
As demand and supply grow, the sector will focus on mass production of trucks and fuels, ensuring maintenance capability and integration with other technology roadmaps.
The timeline
"The next 10 years will be critically important for the road freight sector to introduce zero emission vehicles into the global fleet, and it is very encouraging that road freight leaders have already begun to align on a technology pathway," said Carlos Maurer, Executive Vice President of Sectors and Decarbonisation at Shell.