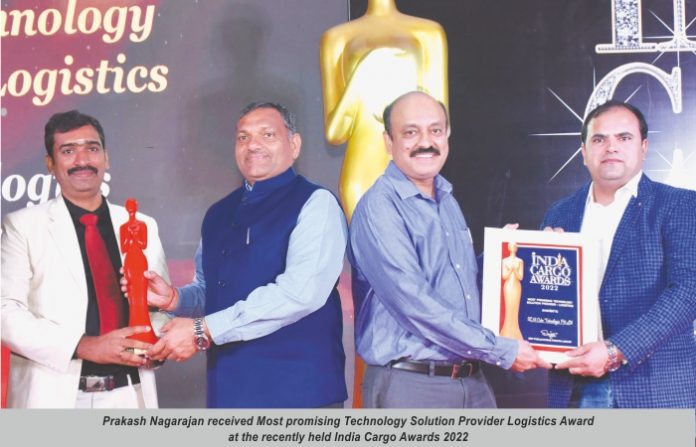 SCM Cube Technologies acts as catalyst for logistics industry and offers seamless SCM services to loyal customers, says Prakash Nagarajan, Director. Decision intelligence and utilizing Artificial Intelligence-based solutions improve decision-making capabilities and help firms make quick selections.
Bryan Anthony Thomas
How crucial are technological advancements for business operations at SCM Cube?
The apparent influence of our technological expansion is on the IT sector, but it is safe to say that it benefits the rest of the other sectors as well. However, the fact that technology is advancing at such a rapid rate continues to inspire software development experts to take advantage of these emerging technological trends when creating new software products to outperform rivals and stand out in the market.
What technological initiatives have been introduced in recent years?
Integrated supply chain systems, end-to-end logistics, freight consolidation, load planning, carrier allocation, documentation, customs clearances, warehouse management, and last mile delivery (LMD) are examples of supply chain management activities done at different levels. Through a variety of support activities and modules, the product can be customized to fit the unique demands of a customer.
What are your most recent offerings for the Indian market as well as international customers?
The majority of our products are still at early stages of product maturity when they enter the market. In comparison to other market competitors, we anticipate offering the products at realistic and reasonable costs.
What is the foundation of your business philosophy?
The expansion of our company is dependent on innovation and productivity. It assists in corporate expansion and gives the company a competitive edge in the market. We are working to increase productivity by making the best possible use of the resources at hand in order to assure our ongoing survival and development.
What operational bottlenecks do you anticipate?
We see a significant opportunity before us and are certain that we can take advantage of it. We put a lot of effort into growing up as a startup in areas such as exceptional customer happiness, brand awareness, product market emergence, and seed investment, among others. We are working hard to turn the possible opportunities in our favour, despite the fact that our market and clients are located all over the world. Customers' expectations increase along with their growth, so we go above and beyond to exceed them. Our main objective is to provide better services because that is what will make customers come back.
What are the megatrends expected for this year and beyond?
Decision intelligence is the newest trend for developing a broad range of decision-making processes that will deliver high-end supply chain solutions, such as conceivable and probable case scenarios, in conjunction with existing cloud-driven software solutions. One of the most significant trends in software development is decision intelligence because good decisions are essential to organisations and industries, utilizing artificial intelligence-based software solutions that assure improved decision-making capabilities and claim to help companies make quick and highly accurate selections.