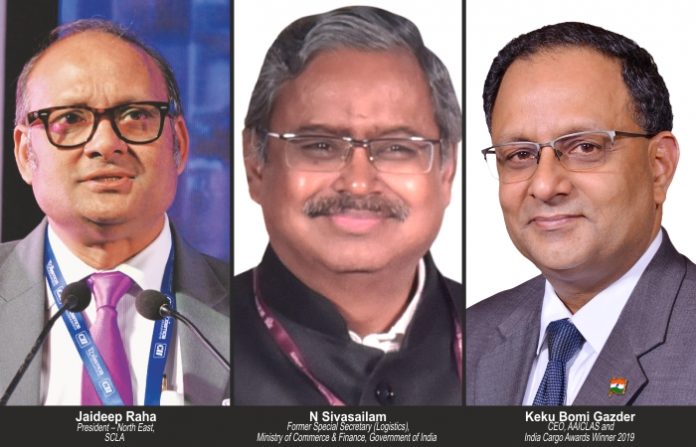 Northeast has not been given its due importance for its role and its abundant natural produce of agri and agro products. ASSOCHAM & SCLA jointly organised a virtual conference focusing on the potential of Northeast region and discussed the way forward.
Kalpana Lohumi
Jaideep Raha, President – North East, SCLA
Northeast is constantly evolving and standing on the verge of a trillion-dollar business opportunity. The region has been neglected for so long and now is the time to focus on the tremendous potential of the region as it could become the new growth engine for the country. Cross border supply chain is important because e-commerce didn't stop in this pandemic. Hence, modernisation of cross-border supply chains should be done jointly by state and Union governments to unlock value and create business opportunities.
However, in order to do that we need to develop the logistics infrastructure; the basic infrastructure is already there, a little bit of touch up is required with focus on e-commerce supply chain, connectivity and border logistics infrastructure.
Presently, airlines connect Northeast region with the rest of India. Guwahati is directly connected by air with major Indian cities, Dhaka, Paro and Bangkok for passengers and Hong Kong for freight. The region's other airports are behind Guwahati in connecting with other countries. Imphal, Guwahati and Bagdogra airports should be expanded to accommodate international flights. Other Northeast region airports such as Agartala, Aizawl, Shillong also need capacity addition and more domestic and international flights.
N Sivasailam, Former Special Secretary (Logistics), Ministry of Commerce & Finance, Government of India
I would like to request Ministry of Civil Aviation (MoCA) to work on the Agartala Airport expansion because it will involve Bangladesh. The airport expansion at Agartala would go into Bangladesh territory and therefore this expansion would necessarily need international cooperation with our neighbour Bangladesh. With just a sheer expansion in Agartala Airport, Bangladesh will also get another airport which will remove congestion from Dhaka. This move will establish the cooperation once and for all. There are many examples internationally like French, Germans and Swiss sharing an airport and people of different countries are going through different exits. It's a low-cost proposal and it will be a trendsetter in this region because of the huge impact it will make.
Keku Bomi Gazder, CEO, AAICLAS and India Cargo Awards Winner 2019
Currently, we are constructing a domestic terminal at the airport in Agartala which is about 1,100 sq m with a handling capacity close to 40,000 metric tonnes per annum. We are already doing close to 5,000 tonnes and the expected date of completion of the domestic terminal in Agartala is June 2021. Northeast region covers nine airports; Guwahati, Agartala, Imphal, Lilabari, Diburgarh, Silchar, Dimapur, Jorhat and Tezpur and Bagdogra and Kolkata can be added because they are connected to Northeast region. We are looking at a total area of over 52,300 sq m of terminal capacity at these 11 airports of which Calcutta is about 43,000 sq m and the rest would be close to 9,000 sq m. We currently have a capacity of over 3,23,000 MT in the nine airports of Northeast.