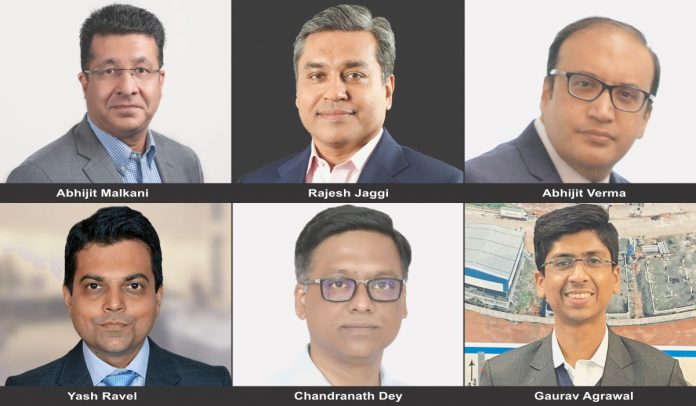 India's economic slowdown seems to have no effect on warehousing sector. Demand for warehousing has increased in the last few years. With the advent of modern tech, industry experts have embraced surge in e-commerce, changing consumer behaviour, and are capitalizing on potential of tier II and III cities.
Ritika Arora Bhola
Demand for warehousing is expected to grow around 160 per cent to reach 35 million square ft. in 2022, as per JLL's recent reports. According to Knight Frank, "The change in global supply chains has made firms reform their expansion strategies and regionalize operations to cover themselves from contingencies and provide efficient last-mile deliveries. This trend will continue with increasing demand and a rise in manufacturing to benefit tier II and III cities such as Ludhiana, Ambala, Lucknow, Patna, Siliguri, Guwahati, Bhubaneswar, Vizag, Vijayawada, Coimbatore, Kochi, Nagpur, Indore, Jaipur and Dholera, which may emerge as Grade A warehousing clusters. Some of these cities have witnessed as much as 20 per cent growth in warehousing in FY2020."
According to another report by Praxis Global Alliance, "The advantages in terms of low rentals, availability of cheaper manpower, low capitalization and high vacancy levels are driving the growth in non-tier 1 cities. The demand in these cities is driven by e-commerce, 3PL, FMCG, retail and automobile industries. These industries are likely to witness a 2.5x to 4x growth from FY20 to FY25."
According to experts in the warehousing and logistics sectors, the demand for Grade A, multi-storey warehouses will see a spike in these markets. The factors that have led to the rise of in-city and multi-storey warehouses include same-day delivery guaranteed by many e-commerce firms, easy return policies, overall shorter supply chains, rising popularity of daily online orders.
Key growth drivers
Abhijit Malkani, CEO, ESR India said COVID-19-induced curbs led to increased e-commerce activities. "The pandemic enabled a shift in consumer behaviour and increased adoption of e-commerce. The volume of e-commerce purchases increased in tier II and III cities, including the average spend per customer. Brands were able to target customers online, where they had limited exposure through offline channels. Decentralisation is happening, and in a way, it will augment organised warehousing," said Malkani.
Agreeing, Chandranath Dey, Head, Operations & Business Development, Logistics & Industrial, India, JLL said, "The government's push for Digital India has proven to be catalyst of growth for tier II and III cities in terms of warehousing. It has forced companies to reform their expansion strategies and regionalize their operations through transformed global supply chains. e-commerce and 3PL are the biggest demand absorbers in tier II and III cities, followed by manufacturing. Rajesh Jaggi, Vice Chairman, Real Estate, Everstone Capital reiterated, "IndoSpace is one of the first few companies to notice the e-commerce trend. It has launched six parks in tier II and III cities such as Rajpura, Coimbatore and Sri City in Andhra Pradesh."
According to Jaggi, the rising expectations of consumers, combined with access to high-speed internet have resulted in an increase in e-commerce demand in these areas. Consumers in tier II and III markets like those in tier I markets are demanding faster and more prompt fulfilment. Major e-commerce businesses are expanding their supply networks to meet this increased demand. Accordingly, 3PL companies are also consolidating the requirements of e-commerce players in such locations."
Echoing similar views, Yash Ravel, Executive Director, Fund Raising and Corporate Strategy at Welspun One Logistics Parks said, "This trend is demonstrated by recent reports, which show that over 60 per cent of e-commerce transactions in India take place in tier II and III cities. Given that modern warehousing is the backbone of e-commerce fulfilment, the trend of higher demand for Grade A warehousing facilities is likely to grow in these cities."
Abhijit Verma, Executive Director, and CEO, Avigna Group, said, "We have witnessed a significant change in warehousing industry. Some of the changes being, shift from Grade C to Grade A warehousing, shift from B to C and D to C business models, is of importance to SCM due to exigent consumer demands and consumption during post pandemic, then the changing technical specifications of the client being some of the reasons for the insistent demands towards creation of a more Built-to-Suite Model f warehouses from the previous Ready-to-Move models, the big changes that will drive demand."
Gaurav Agrawal, Chief Executive Officer (CEO), R Logistics Parks said, "With the government promoting cashless transactions and companies offering same day deliveries, customers are now switching to online purchasing. Companies are opening micro warehouses in tier II and III cities. With companies choosing to offload the logistics wings to 4PLs there has been efficiency in this space. Even in tier II and III cities, some firms are offering deliveries in two to three days. Another major factor in driving growth is warehousing rentals and labour cost; they are cheaper in smaller cities."
A strategic shift
Today, smart 'Grade A' warehouses equipped with world-class digital and physical infrastructure are being developed by the operators to facilitate efficient supply chain operations for any business vertical. Developing such superlative structures with advanced facilities in tier II and III cities can be a challenge considering the existing infra bottlenecks. Also, modern warehousing has become relevant due to factors such as regulatory compliance, security, and quality assurance, causing organised players to raise the bar of efficiency.
"There is a massive opportunity for Grade 'A' warehousing development in the smaller cities amidst rising demand," said Malkani adding, "With the infusion of Artificial Intelligence, companies are wanting to adopt automation to increase their efficiency, consolidate their businesses, increase safety initiatives and increase contactless business processes, and implement newer construction technology and Grade A spaces. Grade A spaces provide better environment for their workforces. Rising demand from 3PLs, pharma, e-commerce players is the key growth driver of consolidated, efficient, and strategically located grade 'A' warehouses as contactless and digitally managed spaces are gaining prominence due to COVID-19." Malkani said ESR keeps Grade A specifications similar in all locations and provides a standardised product.
Stressing that technology adoption is imperative for warehouses in these locations, Jaggi said, "Smart technologies have enabled Grade A warehouses to be more agile and market-oriented. It has helped customers improve inventory management, sophisticated transportation, and automated oversight. Since tier 2 and 3 cities are rapidly evolving, smart technology adoption has become the most important component to provide an efficient supply chain and manufacturing and distribution strategy."
He added, "Going forward, we expect faster adoption of technologies. Functions such as imaging, tracking, cloud integration, video-conferencing, voice/face recognition, and personal assistants are being implemented in tier 2 and tier 3 cities. The next generation of warehousing and logistics will increase operational efficiencies and storage capacities for the customers."
Dey spoke no differently. According to him, businesses improve operations through smart warehousing in the following ways:
Reduce labour, damages, and human errors
Improves transparency and visibility
Offers real-time tracking, analytics, reporting
Improves warehousing accuracy and speed
"Warehouses in these locations need to scale up and meet standards of an intelligent, efficient, and automated warehouse. Many fast-growing online brands partner with third parties and offer tech-enabled fulfilment solutions. This allows online brands to outsource logistics, while gaining supply chain visibility and reducing cost. Interestingly, smart warehousing technology can be executed in tier 2 cities as most of such warehousing operators work across the country and have platform level implementation of most technology tools. Just the warehouse block needs to adhere to some specification / Grade A. The trend of warehouses in tier 2 cities going grade A is indicative of more smart warehouses in tier 2 cities," opined Dey.
Robust & resilient supply chain models
Supply chain resiliency and robustness is of importance when it comes to transporting cargo from one point to another. The ongoing pandemic not only led to this shift to tier 2 and 3 cities, but also accelerated opportunities in innovation and digitalisation in warehousing sector. Providing customers' end-to-end visibility, cargo tracking options, transparency, and agility, helped warehousing sector to grow. Also, COVID-19 gave rise to D2C, which promised customers doorstep delivery of products. To meet the demand, the manufacturers and warehouse operators geared up to increase productivity and capacity to meet customers' needs and create value. In the process, supply chain efficiency became a major task to ensure speed and on-time delivery.
"A well-established digital presence is the only option for brands to keep their businesses running smoothly," asserted Dey. He added, ever since the pandemic struck, it raised an impulse towards D2C (direct-to-consumer) business models, which means brands operate without physical stores. Over the last two years, one of the biggest shifts we saw was in how the B2B model changed—before the pandemic, consumer reach and revenue models operated differently—and numerous businesses jumped onto the D2C bandwagon. Deployment of emerging technology such as data analytics, Augmented Reality/Virtual Reality (AR/VR), Blockchain and Chatbots improved online customer experience and supply chain transparency. Gradually, technologies will mature, become less expensive, and make it easy for new participants to penetrate market and offer better experience to customers."
Malkani said, "We believe new users are ready to embrace the D2C format, large-scale digitization is happening for smaller brands through social media. However, to tap non-metro markets, brands must relook at their strategies from every angle, operations, marketing, sales and tweak features, messaging to cater to this consumer base. Once we see a sizeable demand from these cities, we can explore the opportunity. Now, the demand is driven by e-commerce and 3PL companies."
Verma said, "The shift from B-C and D-C models represents change in the consumer consumption and demand patterns. Better infrastructure facilities through establishment of warehouses at different locations, enhanced the speed of transmission. The implementation of digital interfaces along with automation in warehouse and 3PL operations assured safe, speedy, and smart delivery. The proof of it can again be the increase in the quantum and size of square feet occupancy of boxes and increasing technical specifications in terms of height and number of storage units. All this has triggered the EoDB, and has raised the convenience quotient of customers. Same day delivery, in fact hourly-based deliveries, the ease of returns, are all part of the package, which we have made our consumers accustomed to. Now this habit of convenience and expectation, created by D-C companies is irrevocable."
Agrawal commented, "We have companies such as Delhivery that is operating out of R Logistics Park in Raipur. They are currently the leaders in the D2C/e-commerce delivery business. Customers have become demanding and are looking at real-time tracking of their parcels before time delivery and visibility. Thanks to the ongoing pandemic, we do not have to sign any delivery challans / PODs anymore. With OTP-based verification, the safety and security of the parcels have become better. Companies such as Flipkart, Ecom, Delhivery are using auto bots, sorters, sensors, barcode readers, replacing manual intervention to increase speed, and reduce errors."
Jaggi said, "The rate at which India's e-commerce is expanding is remarkable, with buyers prioritising convenience overvalues in making purchasing decisions. The industry, which is among the top 10 globally in terms of sales, is hardly saturated. Moreover, with a shift in consumer behaviour and demand, there is a focus in not only maintaining sufficient inventory, but also having it in closer proximity to fulfil last-mile delivery. Due to this, many organizations are taking omnichannel business models seriously and scurrying for extra warehouse capacity across cities, realising the potential of online sales. The expanding industry, forecast to grow 15 times its current size in less than five years, reflects this trend. As a result, in city warehouses have emerged as a popular choice to cater to these needs in the coming years. In city warehouses will prompt the building of a resilient supply chain, being close to many industrial hubs and delivery locations."
Multimodal linkage requirements
Multimodal connectivity is crucial area of concern when it comes to warehousing in tier 2 and 3 cities. Efficient and cost-effective connectivity via rail, road, air, and sea is required for seamless transportation of cargo, especially temperature-sensitive pharmaceuticals and perishable products. With right growth strategies in place, the industry is gearing up to fulfil high demand by creating best-in-class supply chain business models and multimodal connectivity options. Also, the industry is relying heavily on the government projects such as Bharatmala and Sagarmala whose aim is to create connectivity between road and port. While Jal Shakti is the programme to use large Indian inland waterways, Gati Shakti is launched to focus on railway movement. However, any mismatch and deficiency in connectivity, development timeline, hinterland logistics infrastructure, development fund, manpower availability among others will lead to bottlenecks in the desired integration process.
"Success of multimodal connectivity depends on quality and positioning of the intended infrastructure, said Dey adding, "The last mile and first mile infrastructure would be critical factors in establishing connectivity with logistic infrastructure having a network of multiple modes of transport."
Malkani shared, "Connectivity via good road infrastructure in close proximity to freight corridors, airports and ports are important factors to consider, while considering these locations. Developers are now cautiously choosing locations since most of the tier 1 and 2 cities are near major industrial zones, ICDs and industrial hubs. Development of transport corridors has played a role in building a well-entrenched network across India, and improved infrastructure across the smaller cities of India has offered seamless intra-state and inter-state cargo movement. Technological capabilities have increased the speed of the fulfilment process, resulting in enhanced storage capacity and supply chain efficiency. Institutional players are investing in Grade-A warehousing facilities in smaller cities with improved distribution facilities and return management," added Malkani.
"In India, road transport is a major mode of logistics, followed by rail and then air transport. Hence, the road infrastructure is the most important factor in the logistics set-up. Nitin Gadkari, Union Minister for Road Transport and Highways is doing a great job in developing the road network in an organised manner. R Logistics Park has been set up in a very strategic location within Raipur, which provides easy connectivity to NH-53 and all the ring roads," said Agrawal.
Transforming warehousing, logistics
Government's initiatives such as Aatmanirbhar Bharat, Ease of Doing Business, Make in India and Gati Shakti focused on improving infrastructure and connectivity, enhancing quality, scale, competitiveness and efficiency. They will not only fortify warehousing demand but also attract foreign investors to the Indian market. The state of the art automated asset class facilities to cater to all the warehousing needs—from manufacturing, storing, handling, packaging, and distributing—are being developed to create a benchmark globally.
Acknowledging, Ravel said, "The PM Gati Shakti Masterplan was introduced as a one-stop solution to all logistical problems. With the idea to bring projects such as Bharatmala, Sagarmala, inland waterways, dry/land ports, and UDAN under one umbrella, the vision is to create an ecosystem linking road, rail, and sea transportation. Multiple governing bodies such as the NHAI and PWD should work together to identify routes with higher port-driven traffic. These initiatives can also help bring down the cost of logistics to 8 per cent of the country's GDP."
Verma pointed out, "As the asset class is transforming towards a built-to-suit model, support from the government towards Land Regulatory Policies to reduce the time span between a proposal and approval, can commence operations at the earliest thereby producing quicker and more returns. Secondly, after the intensity of the pandemic subsided, the industry is witnessing higher cost of input, with higher construction and land costs, but decrease in profit margins. Policies and sanctions towards the same can also be of significant help."
"The government-led infrastructure development can enable the consolidation of warehouses for companies and help developers with options of larger land parcels slightly further away from city peripheries. Land acquisition around cities is becoming increasingly difficult. Infrastructure developments will create opportunities for new warehousing zones and help build an ecosystem," shared Malkani.
The industry expects the growth momentum to continue as the economy demands quality and efficiency in movement and handling of cargo. This would result in institutional/organised developers expanding their footprint beyond metros, and focusing on quality of construction. Experts expect logistics parks to integrate inland waterways, ports, and railways as value added service proposition to their occupiers.
Future projections
The tier 2 and 3 cities witnessed a surge in warehousing activities, especially during COVID-19, the key advantages being marginally good population with relatively lower spending capacity, affordable real estate, and labour. With digitalisation, e-commerce boom, Gati Shakti, Make in India, and Ease of Doing Business, the warehousing sector is ready for a boom, forecast experts. From retail, electronics, agriculture products to pharma—smart Grade A facilities in tier 2 and 3 cities, in the coming years, will cater to the increased demand. Agrawal concluded, "Firms will continue to work in a decentralised manner of having multiple warehouses. With more e-commerce firms emerging for almost every industry, the demand and success of warehouses in remote locations will always be there."