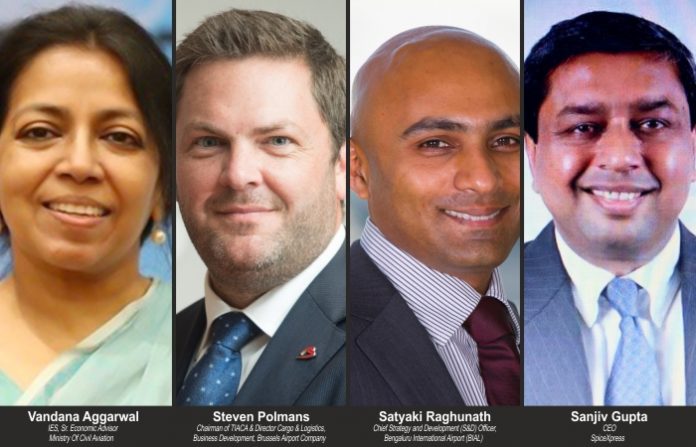 Despite the challenges, the airfreight sector has done well in sectors like healthcare, life science equipment, agro-food and eco commerce. Industry experts talk about the potential of air cargo industry in the recently held virtual conference organised by the PHD Chamber of Commerce and Industry.
Vandana Aggarwal, IES, Sr. Economic Advisor, Ministry Of Civil Aviation
During the times of pandemic, air cargo has been strong on the pillars with the help of strong infrastructure, equanimity, robust & versatile business model and innovation. With the initiatives undertaken by Indian enterprises, we can say that they are beginning to look towards the future and finding ways forward that transform their business in these times.
Steven Polmans, Chairman of TIACA & Director Cargo & Logistics, Business Development, Brussels Airport Company
The past six months have been challenging, surprising, fascinating, difficult and complex. We need standardisation, digitisation, increased efficiency, advanced technology, speeding up sustainability, and collaboration of all stakeholders for curbing the challenges.
Satyaki Raghunath, Chief Strategy and Development (S&D) Officer, Bengaluru International Airport (BIAL)
COVID-19 allowed us to value cargo and logistics to the wider supply chain. Despite COVID, we have done around 1,00,000 metric tonnes of cargo between April and August and we are back to 75-80 per cent of our pre-COVID capacity in terms of tonnage.
Sanjiv Gupta, CEO, SpiceXpress
Innovation and collaborations driven by the GOI have led to swift movement in the industry. At least a few months have seen a very significant transformation across most of the industry. We need to have a system of digitalisation, ease of doing business, and use the geographical advantage of India.