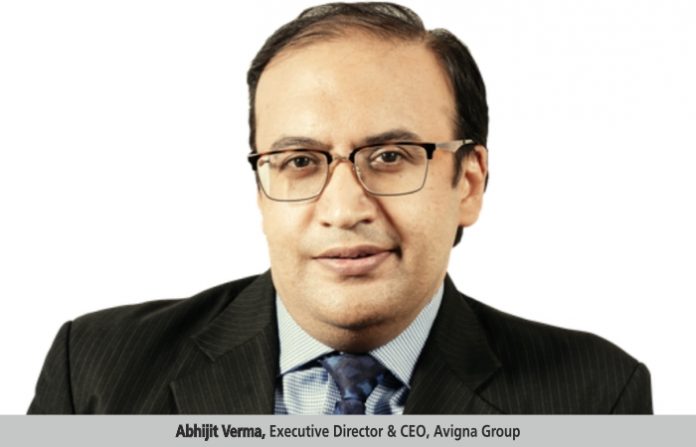 Taking forward the legacy with 'quality' and 'precision', Avigna Group is fast spreading its wings in the warehousing and logistics sector. Abhijit Verma, Executive Director & CEO of the Avigna Group shares his vision and plans.
Priyanshi Bana
Q Kindly elaborate on the Avigna Group.
We are a third generation into the business, starting mainly with textiles. Today we are a very prominent textile player in the market. Of late, we have ventured into education, real estate and the latest being warehousing and logistics. Being a family business, our main focus lies on 'quality' and 'precision'. And this value system has stayed ever since, from the first shirt manufactured by us to the 1 million sq. ft. industrial space we have just delivered. Maintaining this value system, we have grown by investing in land, in people and in culture. Holding more than 2,000 acres of land across South India, the Group has grown by leaps and bounds.
As mentioned about moving to infrastructure and logistics business, we have been witnessing India's growth for a long time. For any country to grow, the infrastructure system or the supply chain management plays a pivotal role in the growth of the country. We took the plunge in the year 2000 when the government was talking very clearly about the infrastructure and the supply chain in India.
Formally we entered this segment in 2015, when the GST was introduced, we invested in warehousing land in Hoskote, Bangalore. By 2017, when GST came into practise, the sector had already grown manifold in terms of space and quality. Since there are already many big players in the market at regional and national levels, we needed to develop our capabilities which would help us grow with prominence. Since we were already in the land acquisition business for generations, it gave us an edge over others to understand well the nitty-gritty of investing in land.
To be a prominent player in this industry three points need to be kept in mind: One, to be future-ready with assets, because they are changing from a 'godown' to a Grade A facility. Second, in terms of services, the traditional supply chain is now changing to automated robotic systems. Third is the development of clients. Presently, we are focussing on Hosur, Hoskote and Chennai to begin with.
The pandemic has given a sudden importance to the supply chain. Globally, countries like India and Mexico have gained a lot of importance as compared to China. The way of doing business has changed in terms of technology, safety has become a new norm in terms of staff and the practices followed.  Another paradigm shift has been to B2B, B2C, where e-commerce has taken a great importance now. We are now expanding towards Mumbai, Farruknagar, Sonipat, Jaipur and Patna. Cumulatively, this will provide us with a footprint of approximately 15-16 million sq. ft.
Q Can you throw some light on the investments in Southern and Central India respectively?
These investments will mainly focus on agriculture warehousing in particular. We have already taken few initiatives in developing agriculture infrastructure. Starting in South, we already have land in Chengalpet where we intend to develop a 10 million sq. ft. integrated Food Terminal Market with various storages. It is essential to focus on certain issues while addressing the problems faced by the farmers. One, the logistics, how his produce will reach to the market, second, the storage systems and the third important issue is the market.
If we are able to get the farmers to a world-class market where the logistics and storage issues are sorted, there will be a paradigm shift from MSP to MRP. Unfortunately, due to the elections in South and the second wave of the pandemic, the plans had to be deferred as of now.
Moving towards Central India, especially Madhya Pradesh offers a lot of opportunity because of the variety in produce. Unfortunately, the farmers of the state are at a very low level. Thus, backward integration is required in many aspects. Due to the plethora of opportunities available in the state, the magnitude of the project has risen three times. But the pandemic has forced us to put everything on hold.
Q What are the expansion plans, especially in regard to the Food Terminal Market?
Since we are a South India-based company, we are expanding from Tamil Nadu. In Hosur, we are developing 3 billion sq. ft. of industrial and warehouse logistic terminal, in Chennai it will be 1 million sq. ft., and in Hoskote, Bangalore, we plan to develop 4 million sq. ft. Moving towards Madurai and Coimbatore, we are developing 2 million and 1 billion sq. ft respectively. In the West, we have already invested in Bhiwandi. In North India, we are looking at Farrukhnagar, Sonipat etc.
The reason behind the immense support from clients is due to the quality and precision we have been able to showcase in these difficult times.
Coming to the agriculture business, it has a lot of sentimental value attached to it. It is more of a sellers' market rather than a buyers' market. Farmers too expect to do business respectfully. Therefore, we are working on creating various collection centres at the grassroot level. From there, we will be building a primary processing centre which will in turn connect to these  mega food terminal markets where customers, both, domestic and international will be present. For this, I am looking for the government support, where the railway yards, dry ports etc. can be provided to us.
Q According to you, what are challenges thrown by the pandemic and how do you plan to overcome them?
The three things the pandemic has showcased are: First, tangible and intangible i.e. the gratitude, that anything can happen to anyone, thereby becoming better human beings. Second, persistence, that life has to go on and third, dependability. Pre-pandemic, we never realised how people working for us were of importance to us. During the pandemic, life came to a standstill with labour or other helping staff gone.
Our sites did not stop even for a day, other than the government lockdown orders. No labour has left us, we did not see any migration happening.
Another tangible aspect is that the way of doing business has changed, moving more towards robotics and technology taking a prominent role in this industry. Today we are talking about the AI, IoT, Cobots etc. Thus, technology has become very critical. Also, quick decisions and better planning is in place due to a volatile situation. One has to be very agile and quick today. Turnaround time has changed with a new technology interface.
W hat makes you stand out from among your competitors?
As mentioned earlier, my understanding regarding land is one of the very big USP as compared to others. Secondly, our preparation towards future-ready assets keeps us ahead of our competitors. Third, our longevity of Indian business perspective makes us different. Being in the business for more than 45 years, we understand the complexities and the advantages of the Indian business approach. Being exporters, we better understand that the element of quality and precision is of utmost importance. The minutest of fault, rejects our entire lot. Thus, or entire system is based on efficiency, quality and the deliveries which help us stand out among the competitors.
Q What is the new normal in the logistics industry?
The interface of technology is a new change. From B2B to B2C, e-commerce has taken a very significant role, changing the entire perspective of the business. Today the goods are being delivered directly from the manufacturer to the consumer. Technology and B2C will take prominence in this new normal.