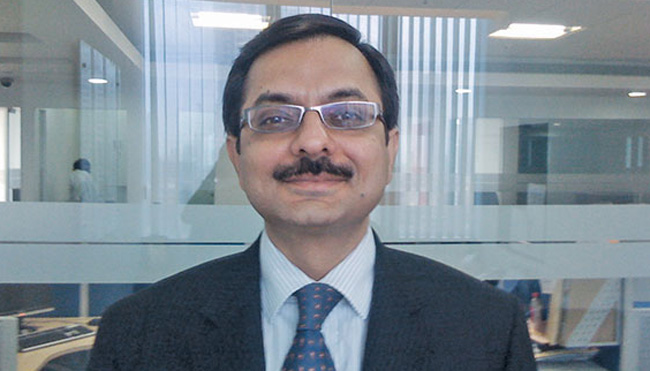 Transportation has become an easy business due to the varied containers and their components, explains Sushant Sarin, Sr. VP, Commercial Line, TATA AIG.
With the advent of the shipping container around 1949, the mode of transportation has become simplified. In the recent years, majority of the shipping companies have been outdoing each other by building larger and faster container ships. The trend that began sometime in 2006 with M.V. Emma Maersk (11000 TEU), today is being steered by M.V. MSC Global that can carry 19224 TEU (Twenty Feet Container Units) at any given time.
Though shipping containers come in varied sizes and types today, the most preferred type being used today is the closed body (General Purpose) Container. The common size for this is 20 feet or 40 feet and the same is ordered by the shippers, depending on the requirement.
The responsibility of arranging and stuffing a container can be outsourced to a CHA (Custom & Handling Agents) these days but most of the shippers prefer to get this done by their own logistics team. It is noted that most of the logistics agencies today download a standard checklist from the internet & use it as their Standard- Of-Procedures for container selection and stuffing, not realising that selection and inspection of container is different for different types of cargoes and should be tailor made and more rigorous depending on the type and the nature of the cargo.
Containers for dry, refrigerated and liquid cargoes must comply with international requirements for road, rail and sea transportation. A proper inspection of the container should be divided into two main sections: Container Defects and Container Security.
Security
To check for new screws, nut & bolts or rivets around door handles, locking mechanisms, floor and hinges.
To check that the container number is clearly displayed outside & inside of the container.
To check that the corrugated walls on all sides are of the same type & design.
To check for the signs of tampering with hinges.
To check for unwarranted usage of plywood or any other lining inside the container – double wall can be used for drug trafficking – the danger is more in refrigerated containers as they have insulated walls.
Closures should be secured with metal and other seals in order to reduce the risk of theft (record the seal number)
Carrying out these tests makes your cargo safer. Yet, for transit losses that happen despite all precautions, the solution is marine insurance.
(The views expressed are solely of the author. The publication may or may not subscribe to the same.)