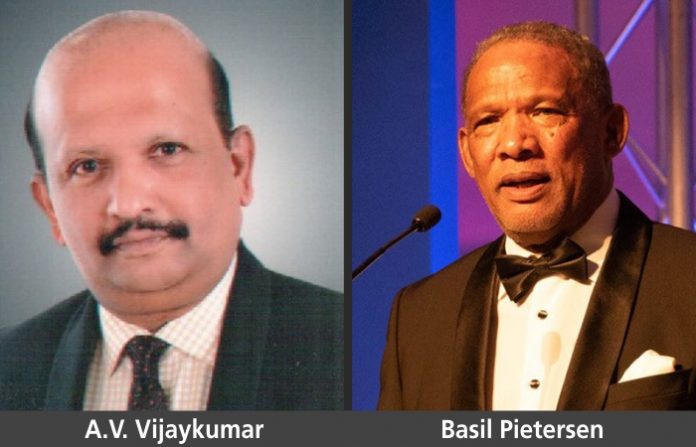 Federation of Freight Forwarders' Associations in India (FFFAI) in association with International Federation of Freight Forwarders known as FIATA has recently organised a webinar to give a global perspective on the consequences of COVID-19 pandemic on the logistics industry.
CT Bureau
The keynote speakers of this international webinar were A.V. Vijaykumar, Chairman, FFFAI and Basil Pietersen, President, FIATA. Commenting on the present crisis and challenges owing to the pandemic and lockdown, Vijaykumar said, "We will, as has been our approach and past experiences, overcome with no damage. But the reality of what the possible damage could inflict on human life and the human race, changed the complexion of handling the pandemic on a global scale."
Mentioning the government's quick and proactive intervention, Vijaykumar stated that Indian Customs rolled digital solutions at an amazing speed. "In fact, by the time the first phase of lockdown could end on April 14, 2020, we had a fully electronically-driven customs platform. This enabled seamless, paperless, contactless transaction of cargo clearance. Other than physical handling of cargo, rest was fully automated and implemented thereby literally maintaining real social distancing," he added.
"The air cargo custodians were also advised by the Ministry of Civil Aviation to waive storage charges. Commerce Ministry played a nodal role in connecting the stakeholder requirements and expectation with the related
government authorities to balance the situation," he informed.
Pietersen applauded the inclusion of freight forwarding within many nations' definitions of essential services.
"However, more needs to be done. Greater consistency in global responses, together with the implementation of facilitative measures, are required to ensure the continuance of well-functioning supply chains to move essential goods to where they are most needed throughout this crisis and beyond," he added.
Freight forwarders, well-represented by FIATA's 40,000 members, ensure the supply of the world's cargo to communities and economies around the world, including food and basic necessities. Disruptions to this activity will affect the national supply and stocks of necessities such as food, medicine, hygiene products and other important goods in the fight against COVID-19. Already, global reports indicate shortages of necessary equipment.
"It is therefore crucial that governments continue to recognise the freight forwarding industry as an 'essential service' and FIATA encourages them to continue to do so with greater consistency and coordination. It is internationally acknowledged that governments must first recognise the nature of the freight forwarding activity as an 'essential service', and then put in place policies that facilitate the effective rendering of these services,"
Pietersen highlighed.
Commending FFFAI's strength and its successful collaboration with the government, Pietersen called on its worldwide members and national governments to collaborate, so that freight forwarding industry can continue to perform its vital role in delivering the world's cargo, including essential goods, to those who need it most.