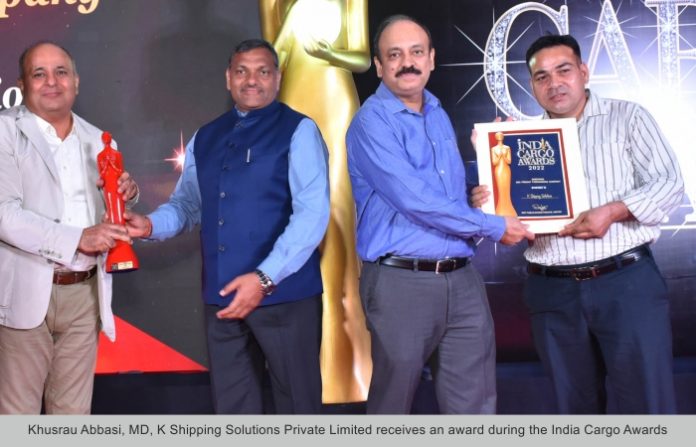 We are focusing on expanding our business to Saudi Arabia, Oman, Qatar and CIS countries and Nigeria this year.  Manufacturing is becoming customized, which is a bit hard for the logistics industry. Another thing that goes to our credit is our relationship with vendors, says Khusrau Abbasi, MD, K Shipping Solutions Private Limited.
What strategies will you devise for growth of your company in 2022?
We have strategies for growth as far as logistics industry is concerned. We are looking to sell aggressively into pharma, oil and gas sectors. This year is our focus year for business expansion in Saudi Arabia, Oman, Qatar and CIS countries and Nigeria. Making a shift from a known airfreight firm to be known now as a sea freight company completes the circle. We have been working hard to achieve the same for last few years. Customers' expectations are increasing by the day. Manufacturing is becoming more and more customized, which is good for customers, but hard for the logistics industry. To add it all up, the sector is under acute pressure to deliver better service at lower cost.
What lessons have you learnt during the pandemic?
Fund management has been the major learning for us and many others have understood it as well. Uncontrolled credit made life a trifle difficult for the industry to collect funds during the first lockdown. We were lucky to get funds during the lockdowns; this never created a bad cash flow situation for us. Payments made to vendors during the lockdown was an achievement and cemented our relationship with them. From being a small and growing organisation, we now work only with established companies. The credit to customers has been regularised now.
What is the one thing that needs to change for the industry to grow?
Several improvements took place in the Customs, but there is still a long way to go. Improvements are an ongoing factor. This will happen only when the custom card holders Work from Office (physically) for all clearances.
What sectors do you think will grow rapidly in the New Normal?
The sectors which will find the going easy include oil and gas, pharamaceutical and perishable goods such as vegetables and fruits.