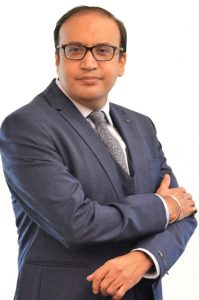 India is reaping the benefits of the China Plus One Strategy. The domestic warehousing industry is likely to gain exponentially from the shift of companies to the country. The country's tech adoption, the presence of a robust domestic market and the upgrade of its mobile networks complement the expansion.
Companies and countries have been looking into a "China Plus One" strategy, which involves diversifying their operations to other places like India, providing a competitive edge. India is likely to gain the most from this, particularly concerning creating a resilient supply chain and manufacturing sector. In light of the COVID-19 pandemic, businesses have experienced problems in productivity and delivery, and India is hoping to strengthen its logistics and warehousing industry to become more enticing to companies than other Asian nations.
To set the context, in the recent past, Chinese authorities have been intensifying their efforts to forestall a revival of demonstrations from its citizens against the continuous Zero-Covid Policy. The country's retrogressive and authoritative stance on data confidentiality rules, inflexibility of policies regarding the business environment and the disruption of manufacturing in some of the facilities meant to produce vital parts of key items, including mobile phones, semiconductors and batteries, have augmented the implementation of the China-Plus-One strategy. As a result, several technology companies operating out of mainland China have been exiting or downsizing their presence in the region and looking at potential suitors like India.
Developing supply chain resilience
Developing resilience in the supply chain – from production to the last mile delivery – has become a global agenda. Consequently, a coalition of 18 countries, including India, the United States, and the European Union, have formulated a plan to create interdependent supply chains that would be dependable in the long run. The plan also contained steps to contravene supply chain dependencies and susceptibilities. It can be seen as a part of the larger China Plus One strategy.
A robust warehousing and logistics infrastructure
The current worth of the Indian warehousing market is around ₹560 billion. There has been an exponential increase in retail, FMCG, consumer durables and pharma businesses due to a range of factors such as a steady economy, the growth of e-commerce, the upgrade of the mobile networks to 4G and 5G, and the introduction of 'Make in India' and Production-Linked Incentive Schemes. It has further boosted the warehousing and logistics sector in India.
India will likely double its share of global trade in the next five years, which will make an additional positive contribution to the development of the warehousing market in India. Export and import cargo, the main drivers of the warehousing industry, will likely increase in the foreseeable future.
According to a recent report, the Indian e-commerce market is anticipated to reach US$ 120 billion by 2026 from a low of US$ 38 billion in 2021. And demand for warehouses has seen a healthy rise in India and the robust deal pipeline indicates a record net absorption of 42.5 million sq ft in 2022 as against 39 million sq ft a year ago, according to property consultants JLL India.
Tech adoption aiding growth
India's 'PM Gati Shakti—National Master Plan' synchronises all existing and planned initiatives of 16 ministries, bringing them and their concerned departments together on a centralised Geographic Information System (GIS) digital platform. To aid this growth, technological adoption by small and medium-sized enterprises (SMEs), indigenous players, internet penetration along with changing consumer behaviour have been pushing this expansion. Businesses have fast adapted themselves to a flawless supply chain logistics platform laced with artificial intelligence (AI), machine learning (ML) and other technologies.
Several well-funded tech startups in warehousing and fleet logistics management offer operational and cost advantages to domestic and foreign companies.
What lies ahead of us?
The shift of businesses to India under the China Plus One strategy is already bearing the fruits of success. India has fast emerged as a potential future manufacturing hub for the rest of the world. Various tech and retail companies are already scouting space in India to set up their operations. For example, the US smartphone giant Apple is now looking to diversify production units outside China and set a base in India. According to news from the Verge, the tech giant has reportedly discussed manufacturing some iPads in India after new covid restrictions sparked countrywide protests in China. Earlier this year, Apple also started manufacturing the iPhone 14 in southern India shortly after its launch, the news added. Moreover, several state governments are already inviting foreign investors and companies to set up their manufacturing base in regions closer to key multi-modal transportation hubs.
It is anticipated that more and more companies will follow the tech giant. And it will add to the overall warehousing and logistics business of the country. Entry of more tech-enabled retail giants will only demand increased use of technology platforms.
The presence of a large domestic market will only complement the growth.
India must reorient its trade policy to take advantage of the increasingly popular China-plus-one strategy. All it needs at this stage is to integrate it with global supply chains and forge new preferential trade agreements with other emerging economies and developed countries.
Written by: Abhijit Verma, Managing Director, Avinya Logistics & Industrial Parks