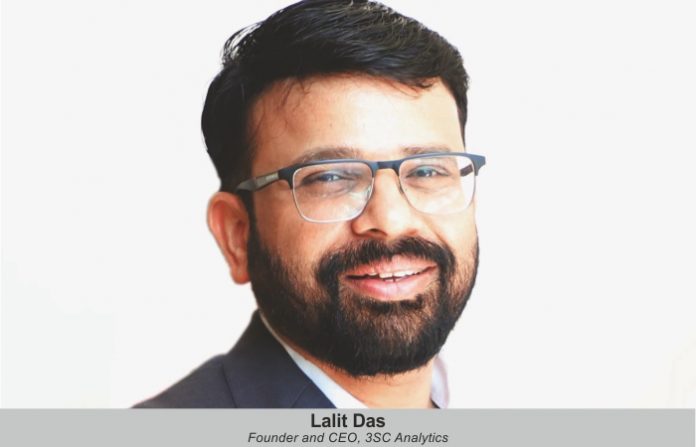 Although COVID-19 has caused disruptions, it is currently on the mend. Technology has demonstrated its importance and perception of consumers toward various brands is changing as a result of strong market dynamics in e-commerce domain. Global logistics segment likely to increase at compund annual growth rate of 5.7%  between 2022 and 2027.
Logistics, like any other industry, has suffered due to COVID-19 as it is one of the most crucial industries without which only a few cottage industries could exist. The pace of recovery was unknown even before the second wave began in the spring of 2021. According to the McKinsey Global Institute (MGI), the logistics sector would develop at a CAGR of over 10 per cent from $200 billion by early 2020 to at least $320 billion by 2025. However, the future is far uncertain now than it was before MGI issued that forecast, due to the ongoing COVID-19 attacks on numerous sectors, despite the fact that the logistics industry is improving. Because it is a consumer-driven and unstructured industry, the pandemic caused several disruptions. However, the intensity is currently lessening.
Ineffectiveness in one phase has an impact on the entire supply chain, a key obstacle for the industry. Furthermore, because the operations are scattered around the globe, even minor disturbances take time to rectify. The sector suffered damage as a result of a surge in e-Commerce activities. Increasing shipping costs, demand-supply mismatches, and delayed delivery are all adding to the troubles. Despite the fact that technology has entered the industry, digitalisation has been slow. As a result,  the industry is experiencing disruptions and problems at all levels.
Despite the fact that technology has demonstrated its importance, consumers' perception toward brands is changing as a result of strong market dynamics in the e-Commerce domain. We witnessed an upsurge in hoarding of things such as consumables and medication. With a credential-based delivery of commodities, many logistics corporations can meet this demand while adhering to safety rules. To some extent, this contributed to the recovery phase of the economy.
Logistics aggregators are becoming a one-stop solution for several start-ups and small businesses looking to expand their consumer base by going online. Customers are getting a personalized experience owing to automated warehouzing and packing. The logistics sector has emerged as India's top job-creating sector, as per the National Skill Development Corporation. This aided the SMEs and MSMEs in getting back on course and restarting production. Not only that, businesses too are becoming more proactive in assessing supply chain risks in order to keep routes available in the event of unforeseen occurrences.
The global logistics segment was worth at $9252.1 billion last year, as per a survey by Expert Market Research. It goes on to say that between 2022 and 2027, the market is expected to increase at a CAGR of 5.7 per cent, reaching $13,326.3 billion. The APAC Region is perhaps the most important market. The expansion is primarily fuelled by considerable growth in the world economy in the e-Commerce segment. The survey goes on to state that technological improvements are helping to drive the expansion of the market.