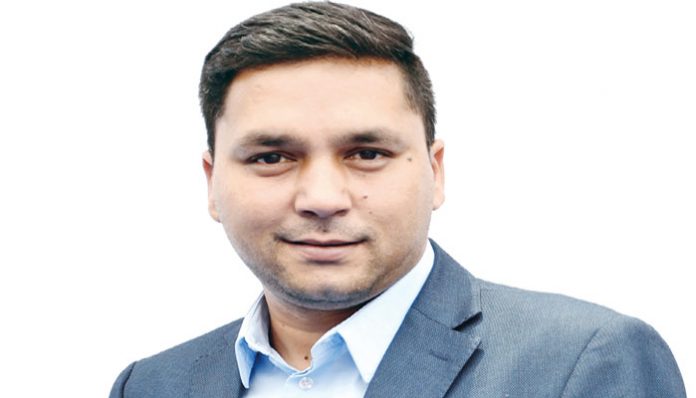 Anuj Mathur, Managing Director, Reed Manch Exhibitions, says the show, this year, had more international flavour with an increase of 20 per cent in foreign visitors. Twelve countries were represented on the visitor's side.
CT Bureau
What is the biggest achievement of the seventh edition of IWS?
This year, we managed to bring substantial participation of all key sectors of warehousing, be it infrastructure, automation, material handling, IT, service providers, packaging, etc. We tried to offer everything to visitors under one roof.
How many exhibitors participated in the 2017 edition? Have you managed to achieve the set target?
We had a target of 150 exhibitors and we have displayed over 200 exclusive exhibitors. The array of exhibitors brought the best of the industry's manufacturing and servicing sectors within the warehousing, material handling and supply chain industry. The three-day event was jam-packed with relevant and focused seminars, keynote speakers and access to some of today's most cutting-edge technologies. The refined profile of exhibition and conference with six clearly defined dimensions- warehousing, material handling, storage, automation, logistics and supply chain went down well with exhibitors and visitors. Exhibitors were positioned in their optimum segments so that visitors could conveniently find the suppliers they needed according to their area of interest.
Many old exhibitors came back to IWS 2017, which was not seen in the earlier two editions.
What were the new segments in this edition?
The new focused segments were business matchmaking and VIP buyer's programme, which was an added success in the show. It received more than 612 pre-scheduled appointments. This edition also had three featured zones- Automation for Logistics, Supply Chain Zone and Packaging for Logistics.
Investment Talk, an open workshop and one-hour seminar, also gathered a big chunk of professionals looking for investment opportunities in the industry. The theme was 'How investors get investments to expand their warehousing, logistics & supply business?'