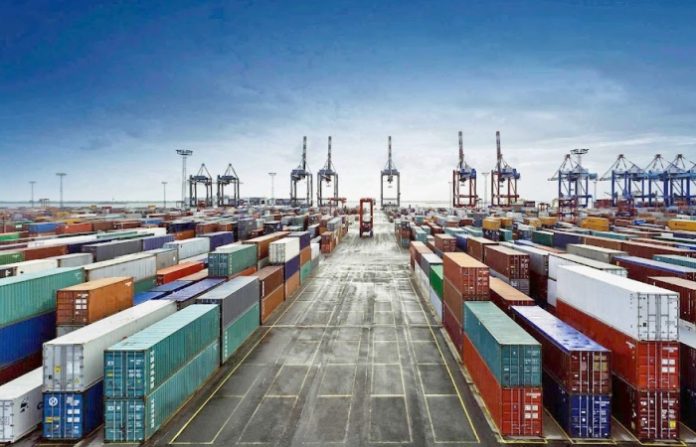 The company is searching for tie-ups with international conglomerates in logistics sector. It has been able to expand its client base through word-of-mouth recommendations and specializes in optimizing for its customers many complex processes of multimodal transport global logistics involved in international trade and transportation.
K Shipping Solutions Private Limited completed a decade in February 2022. The company is currently exploring more alliances with global conglomerates in logistics by bringing in customised tailor-made solutions in air, ocean and land-based logistics for its customers engaged in international trade. In this sense, K Shipping "carries" its customers' hopes with it.
It was promoted by Khusrau Abbasi who has nearly 20 years of experience in providing a range of services related to logistics and transportation of goods by road, railways, air and ships. Before setting up this firm, he worked with Patel Roadways Limited, the Lemuir Group (that later became DHL Danzas Lemuir Private Limited) and Weiss-Rohlig (later Rohlig India). In these organisations, Abbasi led different profit-centres and worked in various positions from branch head to leading operations in north India. Abbasi's  managerial skills include promoting sales and developing human resources.
This is why the customers and clients of the company have remained loyal from the very beginning of their association with K Shipping. The company has been able to expand its client base mainly through word-of-mouth recommendations that have invariably been complimentary.
The company has been able to grow each and every year by managing its finances prudently even during the global slowdown after the pandemic.
K Shipping has obtained required certification from trade and professional organisations such as the International Air Transport Association (IATA), International Federation of Freight Forwarders' Associations (FIATA), Federation of Freight Forwarders' Associations of India (FFAI), Customs House Agents' Association (CHAA), Air Cargo Agents' Association of India (ACCAI) and other global freight networks.
K Shipping specialises in optimising for its customers the organisation of many complex processes of multi-modal transport global logistics that are involved in international trade and transportation. The company's services have enabled its customers to quickly seize business opportunities in today's fast-changing global economy.
Here are the names of a few reputed clients and customers who were satisfied by the timely and efficient services provided by K Shipping Solutions. They include Saudi Aramco, Naffco Osram, Bugatti Shoes, Honeywell, Bridgestone, Shell, Rotork, Al-Marai, Airports Authority of India and Nuclear Power Corporation of India among others.
Among the various products handled regularly by K Shipping are automotive components, horse riding equipment, pharmaceuticals, valves for the oil and gas industry, garments, leather goods, heavy machinery, rugs, carpets, chemicals, and stones including granite and sandstone.
The K Shipping Solutions company was also part of the Mumbai Mono Rail project; the company also ensured the expeditious delivery in record time of several container-loads of equipment from Malaysia that were delivered to Larsen & Toubro that was among the companies executing the project.