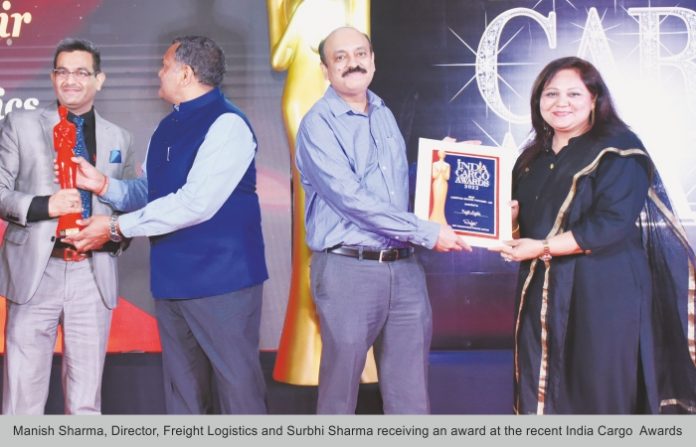 Air cargo industry should be in sync with India's globalized future. Strong growth drivers require government support and reforms, but the most important basis for improvement in the logistics industry would be to have contingency plan on levels, says Manish Sharma, Director, Freight Logistics.
Bryan Anthony Thomas
How do you envision the Indian logistics industry's future?
I am optimistic, and I believe that the stage is now prepared for the air freight industry to rise to prominence in the country's globalized future. We have observed rapid improvements in airport cargo infrastructure and digital infrastructure for cargo handling in today's India.
The Indian air cargo industry is currently concentrated around metropolitan cities such as Delhi, Mumbai, and Hyderabad, but this situation is rapidly changing; tier 2 and 3 cities are rapidly developing and will add a significant volume of air cargo logistics business in the near future, with reference to surface logistics under the Prime Minister Gati Shakti Masterplan, Make in India initiative, improved road connectivity, dedicated freight corridors, and technology-driven warehousing.
What have been the major growth drivers for the logistics industry?
There are many drivers of growth, but the key growth drivers of our logistics industry will be customer demand and expectations, and these that will always be the most important basis for improvement of the logistics industry, growth of e-commerce business, globalization, digitalization, Artificial Intelligence (AI) , and skilled manpower.
What major infrastructure and technological investments has your organization made?
We are improving our working with technology and delivering frequent training to our team members in order to increase their skill sets so as to meet the impending difficulties of the business in today's environment where technology drives innovation in the logistics industry. Understanding the significance of adopting technology, majority of companies have adopted technology to breathe easier.
What have been your contingency plans to deal with future crises?
The past few years have served as a grim reminder that contingency plans must be made by the companies at all levels. When the entire world came to a grinding halt following the global pandemic, power majeure was applied to all contracts.
All the industry leaders and the stakeholders understood that any disruption to the business could be extremely costly. There were contingency plans at various levels that not only helped the industry survive, but also helped them to come out on top.