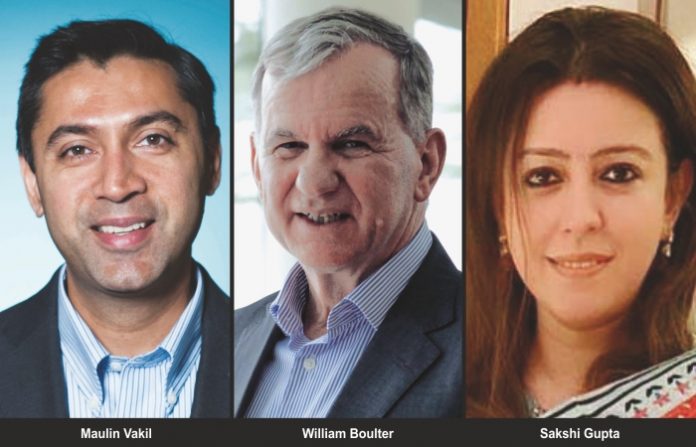 The air freight supply chain will need to recalibrate, and prepare to implement new safety, security, and administrative norms when the industry returns to normalcy. Though global trade continues to rely on the air cargo industry, airlines and airports are doing their best to maintain a balance between the two with a rise in passenger flights.
Priyanshi Bana
With the grounding of most passenger planes, the air cargo industry, globally, suddenly lost between 80-90 per cent of its existing belly capacity, which severely disrupted air cargo flows. However, the sector was able to quickly adjust to this sudden change with innovative measures, such as increased utilisation of freighters, specialised charters, and passenger planes converted into cargo-only planes. All these measures enabled demand for the transport of medical supplies and equipment, food, and other necessities to be fully met.
Though, the international trade still continue to rely on the air cargo market, but with gradual increase in the passenger flights, airlines and airports are trying best to maintain balance between the two. Says Maulin Vakil, MD-Customer Care and Performance Analysis, American Airlines Cargo, "We are pleased to see passenger demand returning to the market, and our network will continue to evolve as international passenger and cargo demand changes. In the short term, we are seeing large increases in our Latin America network, and anticipate growth on transatlantic routes due to both a really strong cargo market and the relaxation of passenger quarantine requirements. We are also excited about several new routes, which are launching later this year, including non-stop service from New York (JFK) to New Delhi (DEL) and from Seattle (SEA) to Bengaluru, India (BLR)."
Expounding on same lines, William Boulter, Chief Commercial Officer, IndiGo Airlines, says, "As you are aware, that we also entered the crisis with no freighters, but deployed around 11 A320/321 passenger aircraft for CarGo operations as our 'CarGo-in-cabin' charters. By using the aircraft cabin and belly space and adding some minor changes in the cabin, we have been able to carry significant payloads on our passenger aircraft. This has really supported us during the pandemic period when our operations have been severely impacted. However, we believe that the government can stimulate the aviation sector further by doing away with capacity and fare caps as travel demand has picked up over the last few months: these restrictions were implemented for good reasons last year – now is the time to relax them. Domestic traffic trebled from May to June 2021 as restrictions and the pandemic eased – and we are seeing strong growth since then in total demand. In essence, the removal of these caps will really help strengthen the revival of the sector in India."
Since things have started getting back to normal, the air cargo supply chain will have to readjust, and be ready to implement new safety, security, and administrative requirements, and procedures. To handle such requirements and support logistics staff on the ground at the airport, supply chain managers will need to set up cross-functional teams. According to Sakshi Gupta, Country Manager-India, Air Logistics Group, "Airlines were agile and responded swiftly to the pandemic by major refurbishing and restructuring of a part of their fleet to preighters to ensure that operational cost of servicing the route is covered. But the reverse would still be a conservative
approach as preighters would still generate a major component of airlines revenue. Since most people are still skeptical about leisure travel and corporates have got accustomed to remote working and virtual meetings, the current demand for air travel seems hazy. As airlines had converted only a limited number of aircrafts to preighters they still have sufficient fleet to serve the current demand."
Airports, which play a significant role in the entire mechanism enabling air cargo, are feeling the impact as well. Even when closed to passenger traffic, a substantial share of airport and airside infrastructure remains open. The overall cost base for operations remains almost the same, as most airports' costs are fixed. Says spokesperson, Kempegoeda International Airport, "Although capacity operated by freighters have increased due to the emergence of Passenger 2 Cargo (P2C) airlines, belly space in passenger aircraft has fallen due to depressed levels of passenger flights. However, the gradual ease of restriction in passenger flights will provide a capacity boost. Before COVID-19, 60 per cent of the cargo at BLR Airport was transported by passenger aircraft through belly space, while 40 per cent was carried by freighters. In the current situation, capacity is being adequately bridged by our airline partners in the form of dedicated freighters and P2Cs to meet the demand and supply
needs of BLR trade community and freighters are carrying 60-65 per cent of international cargo. As the restriction of international operations eases further, belly capacity should increase again."
Explaining further on the airports situation, Gupta says, "Airlines and airports have been the hardest hit with far reaching effects, which would take years to recover. But we would definitely see a surge in travel with the increase in the vaccination pace, we are optimistic to return to the trajectory of travel growth. Having said that, the vaccination drives now well underway in most countries and removal of blanket quarantine requirements – these are green ticks for the airlines as the first step on the road to recovery."
According to Boulter, "IndiGo has been very prudent to strengthen its balance sheet in more favourable times. We have ensured that we have adequate liquidity available at all points of time. Compared to December 2019 quarter, our free cash has gone down owning to the COVID crisis. For the fiscal year 2021, our CarGo revenue increased by 9.6 per cent compared to the previous year. After easing the restrictions and vaccination drive, our cash burn rate has steadily improved. This was helped primarily by net contribution from our operations, which nearly doubled quarter over quarter. The situation has certainly got better for us in terms of cash burn and revenue."
Also, there is a wide-spread belief that the air cargo side of aviation, unlike the passenger side, is prospering and does not need any restart or rebuild plan. A few airlines, freight forwarders and others are temporarily benefitting from the fact that demand exceeds capacity. Says Vakil, "Looking forward, our cargo-only operation will continue to decrease as we increase our scheduled passenger flying. This is how we operated before the pandemic, and is good for the airline overall It supports both as our passenger and cargo business. As we adjust to the return of all passenger scheduled service, it is important we consider cargo when determining our passenger network and optimise the aircraft we have for cargo as best we can to ensure we can still meet the unique needs of our customers and position ourselves for growth."
Explaining the reasons for air cargo to prosper in these adverse times, Gupta says, "Air cargo has definitely been a knight in shining armour for the aviation industry and a key revenue generator during this duress. Cargos' spotlight moment had arrived and will continue in times to come. Reliance on belly capacity was not enough and we saw the emergence of the novel preighters. This has helped the airlines sail through the tough times when everything had come to a grinding halt. The revenue from the cargo operations kept the airlines flying and at the same time served humanity by delivering the COVID relief material at places where it was urgently required to save the precious human lives."
Certainly, the cargo industry proved to be lifeline for the economy. It definitely got its long-pending importance during the recent difficult times. With gradual increase in the passenger flights both international and domestic, cargo has created a place of importance for itself. Pandemic proved a boon for cargo, whereas bane for many indeed!