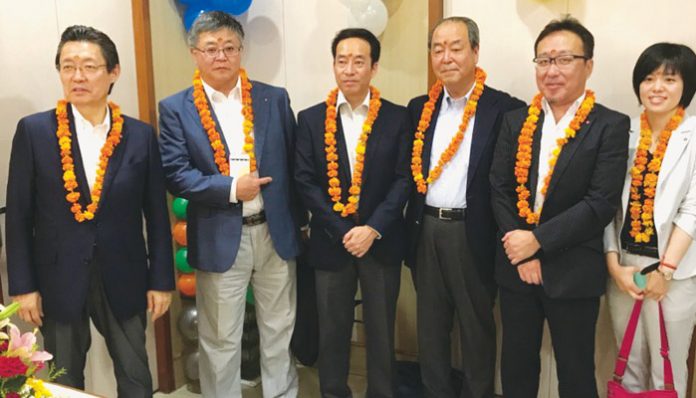 Omori Kaisoten, a well-known logistics company in Japan, deals mostly in customs brokerage and harbour transportation. The company has chosen New Delhi to support Japanese client requirements in India.
CT Bureau
Omori Kaisoten has head office in Kobe with domestic operation offices in Tokyo, Osaka, Nagoya and international office in China, Thailand, Hong Kong, Vietnam, Cambodia. It shall now open its network to the Indian subcontinent as well, with an office in Delhi. Akihiko Sudo, President, Omori, says that the business growth in India is swelling and the country is the one of the fastest growing economy ( at 7.5 per cent) in the world. The new office in the national capital shall generate support to Japanese clients requirements in India and in Japan maintaining Japanese standard services.
Omori has set-up back office to support IT base logistics handling and support. "We have develop unmatched office support systems , which will increase the work volume in many fold. It will not only cut the operation cost but will increase the work volume at the same time. We will use the same integrated systems as in our office in Japan for data inputting," informed Sudo. He said, "After few months of successful operation, we will be offering same support to our other logistics partners, custom brokers, manufactures, trading and financial companies in Japan. To facilitate our Japanese partners/ clients we have designated our two well experienced staff members Masahiro Hamada (Chairman) and Yutaka Yamasaki (Director)." The office shall support client request all over in India. To enable better coordination, the company has set-up a single point of contact through the New Delhi office.