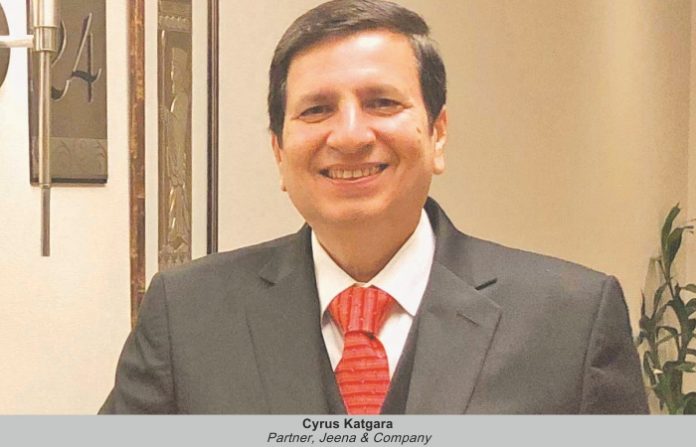 Adaptive technology empowers supply chains to respond to the changing markets and be prepared for the changing demands. The resulting cohesion leads to increased supply chain connectivity and ensures orders are shipped faster, offering complete control of the products.
Logistics play a significant role in economic growth of a nation. With technological advancements, the logistics industry has witnessed impressive growth over the past few years. COVID-19 compelled industries worldwide to embrace technology, and a similar trend was observed in the logistics space as well.
Automation is the key technology instrumental in improving efficiencies and triggering growth. The logistics automation market may reach, expanding at a Compound Annual Growth Rate (CAGR) of 13.28 per cent during the 2022-2026 period.
Going forward, automation will revolutionize the logistics industry with processes being conducted efficiently. As logistics processes become more efficient, its impact can be seen across industries. The increase in logistics automation is positively influencing retail, e-commerce, and manufacturing industries among others.
Retail and e-commerce industry
With the retail sector continuously advancing, this can partly be attributed to logistics automation. Automation of logistics helps retailers achieve timely deliveries, operational transparency, and omnichannel distribution. From sorting of orders to route optimization and final delivery, logistics automation has helped the the retailers improve their customer service to a significant extent. In addition, logistics automation enables the retailers devise appropriate fulfillment strategies.
Healthcare, pharma   industry
Logistics automation has been instrumental in bridging widening gaps and driving operational efficiencies in the 'criticare' segment. Automating shipping processes eliminate errors, ensuring healthcare products reach the right place at the right time. It is the key to shortening turnaround times, which is a significant issue prevalent in the industry. Logistics automation enables cost-effective and real-time tracking of inventory. Automated alerts for drug expiry and last-mile connectivity across the supply chain are important benefits driving growth in the healthcare and pharmaceutical industries.
Manufacturing industry
Improper flow of information, failure to detect damaged products, incorrect inventory status are some of the challenges faced by the manufacturing industry. Automation of logistics sector enables coordinated and optimized processes within the manufacturing industry. The strategic addition of robotics to manage in-factory logistics can redefine the production cycle, resulting in a better turnaround time. Logistics automation has enabled manufacturing firms to achieve the highest production efficiency, avoid downtimes and increase throughput speed. Automation has been pivotal to optimize warehousing operations for FMCG industries.