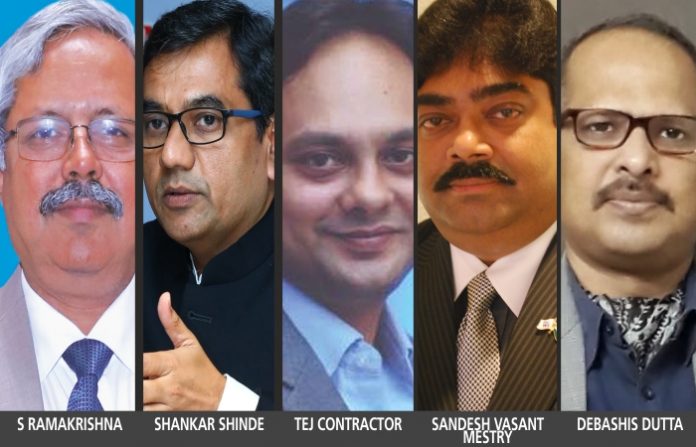 'Cash is king', 'survival of the quickest' and 'digitisation' will be the new mantras for customs broking, freight forwarding and logistics service providers in the days to come irrespective of small, medium or big companies. Federation of Freight Forwarders Association in India (FFFAI) discusses the financial planning of custom brokers post COVID-19 lockdown.
CT Bureau
S Ramakrishna, Immediate Past Chairman, FFFAI
Signing a contract in rightful manner and cash management would definitely play pivotal roles behind the success of a company at this difficult time. I believe in taking advantage of the lockdown situation for developing knowledge base, which needs to be passed on to the company's workforce. Work from home is such a good concept as far as better results are concerned. The lockdown has provided us an opportunity to think about the work from home concept. We do not require a huge working set up at our office, nor do we need to opt for downsizing the staff strength. Infact, we can think of utilising staff in better ways.
Shankar Shinde, Chairman-Elect, FFFAI
We never went through rigorous financial planning during our entire journey from 'mukadam' to logistician as a profession with MSME status. We have to do this meticulously now. The industry should focus on adopting new technologies that COVID-19 especially taught them.
Adding to this, the recent initiatives of government policies in terms of reduced human interfacing and digitisation/digitalisation are bringing in drastic changes in traditional custom brokers/freight forwarders business. Customs are implementing so many things ahead of what we can think of. Our future will be very challenging if we cannot cope up. New e-initiatives by Ministry of Shipping and Civil Aviation will push us towards a completely new structure of our industry, where everything will be online and through portals. In the days to come customers' loyalty, integrity with the customers and within the custom brokers for win-win situation, internal confidence building mechanism and searching for new areas of business will also play critical roles.
Tej Contractor, President, Indian Institute of Freight Forwarding
Presently, we are all in the middle of a crisis and we never imagined such a devastating scenario in our lifetime. At this juncture, we need to work together for a common goal. Knowledge is power. We will have to acquire proper knowledge for our survival which can be disseminated by domain experts.
Debashis Dutta, Past Chairman, FFFAI
The silver lining is that we are updating ourselves. A few months ago, we were seemingly stuck up but currently we are learning many more things like better utilisation of digitisation, working from home or working in a way which our future generations would follow. Considering the fact that this will be the new normal irrespective of lockdown, our focus should be on less field workers (exception will be clearing or delivery purpose) and digitisation which would give new dimension to custom brokers and freight forwarders fraternity and its work pattern.
Sandesh Vasant Mestry, Management Consultant & Professor
In this precarious scenario, industry should seriously think about drastic cost-cutting measures. The industry would need more money to comply with new norms and compliances guided by MHA and local authorities. As a result, they would have to work with half of strength of staff, less public conveyance, social distancing, frequent sanitisation, 'work from home' model with techno savvy people, health insurance as organisation's responsibility, substantial investment in technology, etc. On the other hand, there will be tremendous crisis in both demand and supply sides worldwide, which would significantly reduce volume of business and revenue earning. Entire logistics and supply chain and logistics system will witness severe disruption. Under this critical condition we should focus on conserving cash as 'cash is king'.