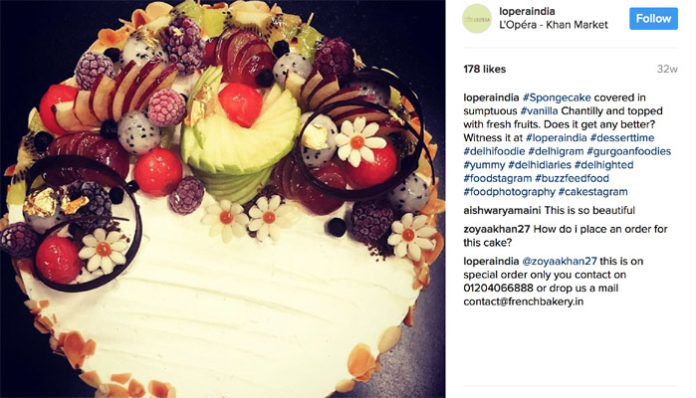 Hospitality Talk gets in a conversation with the spokespersons of select hotels to understand how important social media has become in recent times and how it's helping businesses grow.
Social media, besides being a great marketing medium, is an extremely helpful platform that gives hotels real time opportunity to showcase new and innovative concepts of food and beverage. The use of social media platforms like Twitter, Facebook, and Instagram has evolved from being mere peer-to-peer communication channels to those that allow businesses to effectively engage with clients.
Fuelling a trend
As more consumers indulge in eating out, social media allows hotels to jump into engaging conversations with guests and reach out to them not as individuals working for the brand, but as the brand itself. A highly effective tool, this platform empowers guests to speak directly to the brand, at the same time providing the brand with multiple opportunities to engage guests directly.
The popularity of multiple social media networks continues to be in ascendance. Everything a hotel does needs to be updated on the several social media platforms out there. "Smartphones have made it incredibly easy to document every moment of our lives. Social media defines what you eat, where you eat, and what is trending in terms of food concepts and beverage innovations. It has taken the idea of dining in restaurants by storm, to the extent that '#food' is the 25th most popular hashtag with 205.6 million mentions, while '#foodporn' is the 40th most popular hashtag on Instagram with more than 110.9 million mentions," says Gaurav Magoo, Director F&B, Novotel Imagica Khopoli.
The food décor at Novotel Imagica, Khopoli, has always been exceptional. With users clicking and posting pictures on their social media handles and accounts, the hotel has garnered immense word-of-mouth publicity. "Apart from food décor, the morning Irolic Parade (a concept unique to the hotel) and the breakfast spreads have not only been lauded by our guests but also been shared extensively across all popular social media channels. With 'Click before you eat' and 'Eat then tweet' phenomena ruling the world of social media, the concept of eating out has only been flourishing. Restaurants are increasingly paying attention to the presentation of food so that food shots look more appealing to the social media audience," adds Magoo.
For Manhar Garegrat, Digital Marketing Manager – Cluster, Hyatt Hotels (Mumbai, Goa, Hyderabad), eating out has always been a social phenomenon. "You typically eat out with your partners, friends, family, and acquaintances to really just socialise over food. With the advent of social media, these experiences are getting captured and expressed in many different forms, such as check-ins, selfies, food photos, etc. Obviously, the more you see your friends raving about the latest Sunday brunch in town, the higher your chances of considering the same for your next big occasion," he explains.
Furthermore, as a powerful marketing tool, with its highly visual nature, rich consumer data, and overall low cost of advertising, social media can enable businesses to market highly visual imagery to target markets and amass popularity.
Ananya Sinha, Director of Sales & Marketing, JW Marriott Hotel New Delhi Aerocity, feels that social media acts as a visual stimulant, giving the consumer an idea of how a dish would look, before inducing a customer into ordering it. "Social media can significantly fuel a restaurant's footfall by the sheer quality of visual it gives to viewers. This is very helpful for our restaurants as it instils an urge in consumers to either try a new dish or return to the restaurant for a dish of their choice and liking. Also, through social media we are able to involve audiences in the story of and inspiration behind the food we serve, taking the experience of dining out to a whole new level."
The outreach of social media cannot wholly be quantified. While posts, shares, likes, comments, and other social media sharing jargon gives us a good sense of how powerful a tool it can be, the efficacy of it is intangible.
Dinesh Arora, Owner, Tourist Janpath and Unplugged Courtyard, New Delhi, says, "Today's customers are empowered. They expect brands to give them what they want, how they want it. Good social adoption starts with a focus on people, not the technology. Social media is a platform which gives us an opportunity to interact directly with our consumers."
With the advent of technology and its resultant services like 4G and affordable smartphones, the relevance of social media today cannot be disregarded. Social media plays a vital role in not just promoting a business but also building a brand and its reputation. It is one of the most effective tools in terms of both reach and cost, available to marketers of today. Slowly but surely, it has positively impacted the dining industry and been instrumental in shifting the power of restaurant reputation management from publicists to consumers.
"When dining out, it is now common practice to click pictures of the food and post it on a social media platform with a short description of the dining experience. This short post, either on Facebook, Instagram, Twitter, or any other interactive platform, not only helps diners share their experience but also serves as a technique of marketing for the brand. A single image is equal to a thousand words, serving as an instant review for the restaurant, being broadcasted to all followers in real time. As social media platforms cater to a global audience, word-of-mouth marketing can take place at a global scale. The phenomenon has helped build communities of food enthusiasts and created a new breed of diners who are snap happy and social media savvy, and with a few keystrokes, dole out recommendations of the best picks at a restaurant or highlight a restaurant's faults, thereby making other prospective diners aware of food options when eating out," says Zorawar Kalra, Founder and Managing Director, Massive Restaurants.
In the Indian context, social media is at a nascent stage. Though still a tad way behind traditional media, it is fast gaining ground as the preferred mode of communication, effective for users and businesses alike.
"At Massive Restaurants, we realise the importance of social media and hence, have a dedicated in-house team, part of our marketing department, to drive all social media communications and campaigns for a stronger control on the tonality of the communication as well as to deliver measureable revenue and help build a strong brand presence. As a resultant impact, guests use various platforms to connect with us for queries on cuisines and reservations, applauding us for providing them with remarkable experiences, or for putting forth any displeasure they may have had as part of these experiences. In either of these situations, the feedback received helps us in taking immediate corrective steps in offering our patrons better dining experiences," adds Kalra.
Masud Samandari, Promoter, L'Opéra, says, "There are many dimensions to social media, one of them being its visual appeal. Without having to leave the house, one can see the kind of food that restaurants serve. Unfiltered images, those that are not touched up by restaurants, provide a true picture to potential customers. Another dimension is trust, especially in times of heightened wariness among consumers owing to several food-related scandals throughout the country, in addition to concerns about quality and safety of food. Consumers would rather go to a restaurant recommended by someone in their circle of friends, both online or otherwise, rather than print media and other traditional means."
Wanting to be seen at a certain establishment is also a driver of sales. "In our case, posting pictures or updating statuses about having consumed L'Opéra's iconic macarons (The "Macaron selfie" being a prominent example) displays a sense of status. The medium has also been helpful for us in terms of reaching out to a younger, more dynamic, internet-savvy crowd that may not have known about L'Opéra or had preconceptions about the brand in terms of pricing and offerings," he adds.
As a casual dining restaurant that is youth-focused, using social media is almost intuitive for Nando's. Sumeet Yadav, CEO, Nando's India, says, "The youth uses the internet and social media for information and to spot trends; consumption being fuelled by ease of access to relevant information. Social media has been and continues to be an important platform for us to reach out to the right audience."
Social media is a channel where you can not only pick who you want to talk to but also measure how your engagement with them has been. "I think there is some interesting content out there that is fuelling the idea of eating out and even ordering in. Restaurants are also using this channel to promote events that are getting more esoteric. Social media provides several options to alter content in a way that it is directed towards targeting a certain kind of audience," adds Yadav.
He also feels that for brands that are looking to evolve, social media proves to be a helpful tool in getting unbiased views from consumers and speaking to them directly to get to the bottom of any issue that may have arisen.
A bag full of innovations
With guest engagement increasingly becoming a key differentiator, restaurants are routinely innovating on ideas and forming strategies that not only keep customers coming back for more, but also help garner wider social media coverage, thereby attracting more and more potential clients.
Magoo says, "To keep our guests engaged, we run various food and beverage contests with regard to recipes, ingredients, and places of origin to engage our guests. We ensure that we keep our guests updated about our offers and share our creations in real time to get instantaneous feedback."
Hyatt Hotels (Mumbai, Goa, Hyderabad) has ensured that social media is a two-way road and not just another tool to bombard followers with promotions. "To encourage two-way interactions, we have deployed extremely competent listening and responding tools across all social media platforms. Our teams are constantly monitoring all guest chatter across our platforms and closing the communication loop in the least possible time," says Garegrat.
Hyatt's F&B and culinary teams put in a lot of effort in creating exciting dining experiences, like the Backyard Barbeque, Sunday Brunch, etc. "We make it a point to re-create these experiences through social media to give our guests a glimpse of what they can expect when they come to our hotel. We use videos, animated graphics, photo albums, etc., to reach out to our guests through social media. As pure tactical measures, we are constantly running direct, targeted campaigns on social media platforms with relevant messages and compelling offers to drive online reservations at our restaurants," elucidates Garegrat.
The social media campaign of JW Marriott New Delhi Aerocity focuses on promoting each restaurant individually. Weekly posts on all famous, upcoming or must-eat dishes from the menu are showcased. Hashtags are used to differentiate the restaurants from others, so that if consumers were to search for related posts, they would easily be able to find them. "We engage our audience through regular contests and food promotions, giving the uninitiated a chance to come and experience the hospitality at JW Marriott New Delhi Aerocity," adds Sinha.
For Arora, social media is an amazing platform to engage customers directly. "We have been doing a lot of customer engagement campaigns. We update our guests about the musical gigs happening at the place, besides conducting contests and fun-filled activities," he says.
Social media serves as a vital, out-of-the-box communication tool that not just helps brands fortify their presence but also aids them in instantly communicating with their patrons about different events being planned at restaurants across the country, broadcasting novel developments, or showcasing culinary innovations. "We, at Massive Restaurants, consistently endeavour to strike a balance between the traditional and modern, innovating continuously to deliver engaging culinary experiences to our patrons, without losing the essence of the cuisine we serve, making it more relevant for the modern day, well-travelled, tech-savvy diners," explains Kalra.
For Samandari, product launches are good opportunities to engage with customers who appreciate novelty and innovation. Similarly, inaugurations of new points of sale can also create a buzz for potential buyers within the catchment area of a new outlet. "The immediacy in targeting of social media is one of the main advantages of this medium; reaching the intended audience in a timely fashion is a challenge with other mediums. We generally avoid giving discounts as this can harm the image of the brand," he helps us understand.
Yadav says, "Nando's is a brand with a purpose and our most successful campaigns online have been the ones where we've built a better community through our food. We work with NGOs to change lives in any way we can. For instance, at the recent opening of our flagship outlet in Bengaluru, we fed 1,000 people who could not afford to buy food for themselves. We also have product-led campaigns and use a cheeky tone of voice to engage with our fans online. People love our food, so we don't have to push anything onto them. We focus on creating interesting content and being a brand with a purpose. We narrate the Nando's story online by giving people a peek into our most important assets – our people, our products, and our beautiful restaurants."