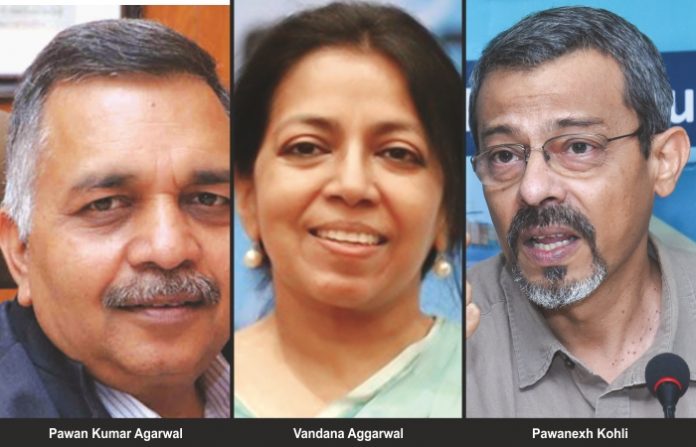 The logistics industry has been resilient and meeting the global standards, especially in COVID times. However, to further streamline the sector, standardisation of warehousing infrastructure, grading and rating is the need of the hour. Industry experts and government officials talk about the requirements of the sector in the recently held virtual logistics conclave by PHD Chamber of Commerce.
Pawan Kumar Agarwal, IAS, Special Secretary (Logistics), Ministry of Commerce and Industry, Government of India
We need to focus on cost reduction, promote multi-modal transportation, reduce the time of turnaround trucking, and get more mileage on the capital investment in infrastructure. We need to plan integrated transport infrastructure. We are working on standardisation of warehousing infrastructure, grading, and rating of infrastructure so that a better market can be created for warehousing spaces. Railways are doing their best to support the core sectors of the economy and are desired sectors in whatever way.
Secondly, the cost is distributed in transportation, warehousing, inventory carrying, and other administrative charges. To reduce the cost, we need to focus on transportation costs by reducing the time of turnaround trucks and shifting modals modes. This cost reduction will not happen unless the issue of first and last mile is taken care of. We need to leverage the reduced cost of railway and postal transportation and improvise transshipment to reduce the cost. We are focusing on all these points in our logistics policy.
And, for this we need to create transparent systems where the transport service providers and users become more vigilant and a system is created for the government so that they are actioned upon.
Vandana Aggarwal, Sr. Economic Adviser, Ministry of Civil Aviation, Government of India
Logistics has been a sector that has a lot of prominence in terms of delivery of services, especially during the times of pandemic. Indian logistics has matured to the extent during COVID times that we have seen logistics meet the extraordinary circumstances which were met globally. In this new normal, logistics needs to have automation, safety, fast delivery, ensure performance in the supply chain, and leverage multimodal transportation.
We must harmonise the law in a measured way and meet the financial requirements. We need to focus on building a robust infrastructure for meeting future demands, work on integrating the individual supply chains and there must be advanced preparedness of issues.
Pawanexh Kohli, Former CEO & Chief Advisor, National Centre for Cold Chain Development (NCCD)
Logistics sector has been the backbone in nation-building and at the same time provides job opportunities to the masses. This sector has been resilient and a strong arm of India. In today's competitive world, logistics must step up and ensure that supply happens to demand. Coming to the challenges, the key mantra of all logistics is delivered in full and on time so that the delays are minimised. We need to promote multi-modal shipments. Logistic ensures the value has meaning and is monetised by connecting demand and supply. There needs to a special dispute resolution mechanism in this sector and we need help to formalise this enormous talent in logistics by having upskilling programmes for the workforce and support mobility and cross-pollination between logistic domains. This sector must reflect today and the future of India.