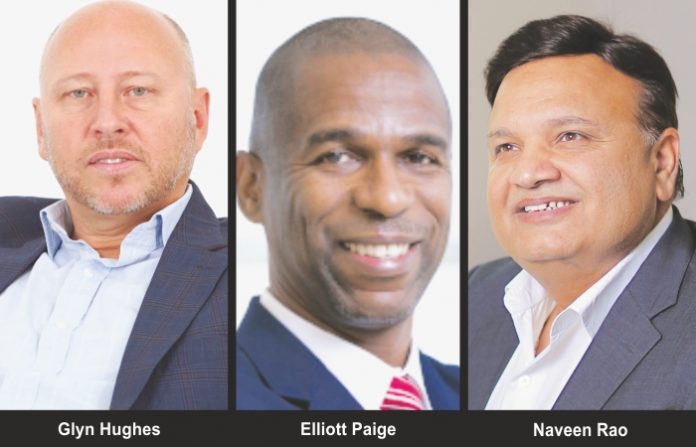 Global supply chains are once again being tested by Russia-Ukraine war. It has put the logistics industry in the limelight questioning the role of the stakeholders in mitigating the risks associated with their businesses and to keep goods, funds, and information flowing across the global supply chain.
Ritika Arora Bhola
Russia's invasion of Ukraine threatens to upend international supply chains which are still reeling from the ongoing pandemic. The impact of the ongoing Russia-Ukraine war on the global supply chain and trade is going to be enormous, says experts. "We all know that it is no more a war between Russia and Ukraine alone, but between Russia and the US and the West. The financial sanctions have disrupted payments, while sanctions on aircraft certifications, leaseback of leased Boeings and Airbuses have cut off the supply of spare parts. With Russian aircraft not allowed to fly over Europe air space and closure of European and United States carriers not to fly over Russian territory have disrupted the air cargo market. With the Russian-leased aircraft not allowed to fly outside Russia and closure of Russian air space for the European and United States aircraft has led to an increase in fuel cost and flying hours and has told on the cost for passengers and cargo movements," highlighted Naveen Rao, Chairman, Sentro Group.
"Withdrawal of container providing companies from the Russian market has disrupted the supply chain for sea cargo, closure of ports and water shipping companies' withdrawals and closure of Ukrainian ports and waters are some of the factors for chain disruption," he added.
According to Rao, inflation pressures were elevating and now the Russia-Ukraine war is creating additional concerns. "The energy sector's pressures are well documented, but sectors such as automobiles, semiconductors, food, and fertilizers will be deeply affected by the war. There will be a direct impact on the production of food grains and the world food supply will also be impacted," he added.
Focusing on the impact of the air cargo sector, Elliott Paige, Airport Director, Air Service Development, at Hartsfield-Jackson Atlanta International Airport said, "In the air cargo industry, the planes that move big and heavy cargo such as oil, gas equipment and spare parts, including the popular Antonov 124, have been grounded due to embargoes. Lack of air haul for large cargo is hindering investors incentivized by the price hikes. The consumers are expected to pay more for everything in a COVID-19-induced inflation, augmented by the dynamics of the war."
Acknowledging the above, Glyn Hughes, Director General, TIACA enlisted a few points: The impact on inaccessible capacity; there were a number of Antonov aircraft at their base in Ukraine, their airfield has been damaged as have some of the aircraft also.
The sanctions on Russian businesses and aircraft are impacting Volga Dnepr Group which includes Volga Dnepr charter operations and Airbridge Cargo, although specific flight exemptions could be requested from the relevant civil aviation ministry authorities the aircraft have already been redeployed to other parts of the world which transport to / from is still permissible.
The restrictions on airspace usage and no fly zones are adding additional time to flights, which in some cases are quite considerable and necessitate intermediate stopping points with consequential impacts on crew hours, fuel burn and operation cost. The political uncertainty associated with the conflict has seen a dramatic increase in the price of oil and this will impact operational costs further.
A further impact is that on the global consumer, at times of conflict and political uncertainty exacerbated by fears of possible escalation, the impact on consumption behaviour is to become more cautious and with rising inflation made worse by the increase in fuel and heating costs we could see consumer demand contracting.
Rao stressed, "If the war continues and exports halt during the Ukrainian harvest season in the coming months, the chaos will reverberate throughout the globe." Hughes said, "Maritime and land-based trade from Ukraine has ceased which impacts all of Ukraine's trading partners. Additionally, sanctions imposed on Russia, in terms of trade curbs, flow of funds and, in some cases, on individuals associated with the Russian leadership are some of the most stringent imposed, and the impact on energy costs in parts of Europe will be quite considerable, despite other nations seeking to provide alternative supplies of Liquified Natural Gas (LNG).  Mineral exports from Russian mines will also impact reliant global manufacturers if the conflict extends to the point that stockpiled reserves are depleted."
Expressing concern over global food shortages, Paige said, "Even if the US and Europe release some stockpiles, prices are unlikely to return to normal. Russia will probably place export embargoes on its food and Ukraine will probably miss the farming season this year, thus extending the global shortages."
Seeking opportunities in disruptions
Every crisis presents an opportunity to improve the supply chains by investing in innovation and advanced technologies," believed experts. Be it the ongoing Russia-Ukraine war, COVID-19 whose impact has reduced, natural calamities, or political conflicts—the logistics industry stakeholders should devise ways and means to move forward. Unlike other industries, logistics just cannot stop functioning.
"Disruption offers the companies an opportunity to improve their supply chain systems to predict future issues. Any new challenges leads to innovative processes and solutions," agreed Rao, adding, "With the advent of technology, the supply chain industry is witnessing changes unheard of earlier. With cloud-based applications, we are integrating real-time data and helping in a smoother flow of cargo."
Indeed, businesses must navigate the financial and operational challenges, while rapidly addressing the needs of their customers, and suppliers. By making the right choices and timely decisions, supply chain leaders can turn complex situations and disruptions into meaningful change.
As they respond to both the immediate impact of the crisis and prepare for what comes next, a continuous cycle of risk mobilising, sensing, analysing, configuration, and operations will help to optimise results and mitigate risks.
Paige said, "Every crisis is an opportunity to improve and prepare for the next oncoming version. Where any company is not prepared to handle a crisis that is also a good barometer to get things in place for the next. Survival depends on it."
Safeguarding future
A resilient supply chain is the backbone of the global economy. Today, the world is interconnected at every level and is interdependent for a thriving economy. A resilient supply chain is a must to sustain and grow. In order to overcome any future crisis, in the long-term, supply chain leaders should be prepared in advance. This will be possible by increasing supply chain resilience and maintaining balance between investments in teams, processes and technologies which will further enable the companies to implement end-to-end risk management processes.
"Be it the ongoing conflict in Ukraine, the pandemic whose impact has lessened, natural disasters, recessions and trade disputes among others, we must be prepared for the unknown which can strike at any point," said Hughes. "As the world becomes more complex, the solutions will require 100 per cent digitalisation of business operations, skilled workforce, and modernised and collaborative relationships between supply chain partners. These are the ingredients for futureproofing success," he added.
Meanwhile, Paige suggested, "Diversify your airlines in a bid to manage fallout from any financial crisis, global pandemic, or in this case, a war. Also, diversify your markets. The adage of 'never putting all your eggs in one basket' is relevant here. Streamline processes and use technology that you have control over via concrete contracts."
Concluding, Rao said, "An optimum balance between the investments in teams, processes and technologies in order to implement end-to-end risk management processes is required. End-to-end data, supply chain control, integration, transparency, and visibility are necessary."