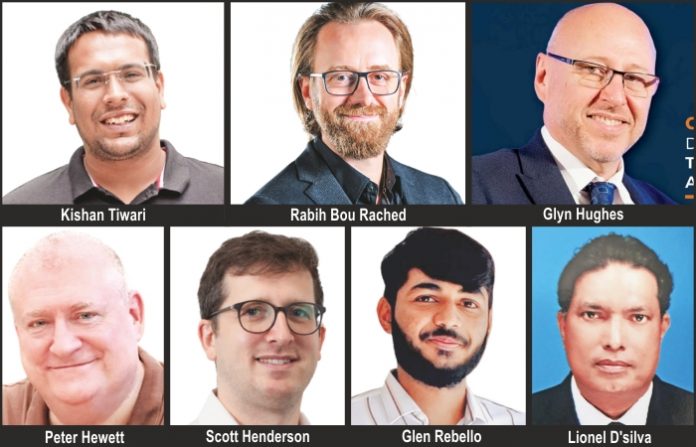 According to MoCA, the drone industry in India is projected to witness a substantial revenue increase, reaching around US$1.63-2.04 billion by 2026. In a bid to promote growth in this sector, the government is actively encouraging both startups and MSMEs to venture into drone technology investments.
CT Bureau
Of late, drones have become one of the industry's most glorified innovations after digital innovation and introduction of AI, Blockchain and Data Science. They not only have the potential to reduce delivery time and costs, but also the drones increase efficiency specially in the interior areas. Additionally, drones can reduce the carbon footprint associated with traditional delivery methods. When it comes to competitiveness, drones are much cheaper and faster. And what is more, they cost 25 per cent less (cost-wise) as compared to the ground logistics.
According to the Union Civil Aviation Ministry,  the drone market is projected to increase from 2,900 crore in 2020 to about 77,300 crore in 2025 at a CAGR of 80 per cent and is further expected to reach up to 2,95,000 crore by 2030. The government is also encouraging startups and Micro, Small, and Medium Enterprises (MSMEs) to invest in drone technology by lowering the yearly sales threshold to 2 crore for drones and 50 lakh for drone components. e-commerce segment is expected to drive demand and growth of drones. In fact, drones are picking up well globally.  spoke to global experts about the increasing popularity of drones and its pros and cons.
India-based, DRONECO, the logistic arm of drone tech startup, TSAW Drones, has set up a goal to complete over 10 lakh deliveries in 2023. With a track record of 8,400 successful package deliveries till date, DRONECO is expanding its reach and revolutionizing the delivery industry. So far, the company's drones have covered 6,920 km and delivered a cumulative weight of 620 kg.
Set up in November 2022, DRONECO is currently running on three routes in two states. Its deliveries are growing at a 10 per cent month-on-month growth rate. Currently, DRONECO is serving Kolkata and Nizamabad and a pilot run is going on the Noida-Meerut (NCR) route. It aims to extend its delivery services to two more new routes. These include Delhi NCR and Uttar Pradesh. The brand is witnessing high deliveries from medical sector delivery and with its aggressive outreach approach looking forward to adding e-commerce, q-commerce, agriculture, and defence deliveries. DRONECO's client roster comprises renowned names in the industry, including Medvolant, TATA 1MG, GIMS, and Kanhaiya Life Care Medicine.
Kishan Tiwari, Co-Founder and CEO, TSAW Drones, averred, "We are thrilled to set the bar high and aim for more than one million deliveries by this year-end. This target is a testament to the tremendous growth and success we have achieved so far." He added, "At DRONECO, we are driven by the belief that the sky is not the limit, but our launching pad for endless possibilities. With each successful delivery, we are bridging distances, eliminating barriers, and bringing convenience to doorsteps. DRONECO is not only meant to serve as a seamless drone delivery platform; it stands as a gateway to a new era of connectivity. Together alongside TSAW, we are making the impossible possible by rewriting the rules of delivery to shape the future of logistics. A future where more cities, more businesses, and more people can rely on our innovative solutions to connect and thrive together."
At DRONECO, the delivery process begins with securing the necessary permissions based on the designated zones. Local police authorities and Air Traffic Control are notified, and a planned route of operation is established. Operations begin as per the approved time of operation, with take-off and landing times communicated via email to the relevant authorities. Safety and efficiency are paramount at DRONECO, which is why the company offers special features to enhance the delivery experience.
These include real-time decision-making in the event of motor or communication issues, pre-planned flights to minimize delays, and collision avoidance capabilities. The company's approach, combined with its strategic partnerships and cutting-edge technology, positions DRONECO as a leader in the delivery industry.
Rabih Bou Rached, CEO and Founder said based in the UAE, FEDS is one of the leading players in the segment.  "Drones are shaking up the air cargo industry in a big way, and it is amazing to see what this technology can do, he said. At FEDS, we recognize the potential that drones offer for businesses looking to stay ahead of the competition. With drones, we can deliver faster and efficiently, and give cost-effective solutions to our customers, while reducing our carbon footprint and improving overall sustainability. As an industry, we are beginning to scratch the surface. We believe that this technology can be used in a variety of different applications— from transporting medical supplies and disaster relief aid to delivering packages straight to customers' doorstep. The possibilities are endless. Of course, with any new technology comes challenges. The regulatory environment surrounding drones is still evolving. Safety is one of the priorities. We believe that drones are an important part of the future of air cargo, and we are thrilled to be at the forefront." Unmanned aerial vehicles (UAVs) not only facilitate movement of goods and materials, but also reduce carbon emissions generated by traditional transportation methods."
"Exciting times are coming ahead," said Glyn Hughes, Director General, The International Air Cargo Association (TIACA). He added, "There is a common thread that runs through every industry magazine and every industry awards programme, and that is the growing number of drone or Advanced Air Mobility (AAM) solutions that are being developed and launched. Is this a temporary trend or a revolutionary one for air cargo and transport operations.  TIACA believes it is the latter.  AAM solutions provide new opportunities and provide lower cost alternatives to critical current supply chain solutions. The list of potential applications is growing daily—from transporting medical tests to delivering urgent medical supplies, ferrying a wedding ring to delivering gold ornaments, e-commerce deliveries to mining or drilling equipment—from packages weighing 1 kg to over 130 t based on future design plans. Exciting times lie ahead. Adopting new aerodynamic designs, with a variety of propulsion systems designed around application needs, with reduced CO2 emissions emanating from reduced aircraft weight, and with range between a few kilometers to a few thousand, the list is endless and shows no signs of slowing. The options for mission launch are variable and can apply to specific supply chain needs from VTOL, shortened runway, catapult, or from moving vehicles. But challenges still lie ahead. Integration with existing commercial aviation is the key. Cross border international regulations need to be established to align with the growing number of national regulatory regimes.  Auto pilot, beyond line of sight, pilot training, control centre management and drone port connectivity are some of the areas that need multiple parties, from industry, manufacturers, international agencies, and national civil aviation authorities to come together and create a new framework, which has safety and security at its heart."
Echoing similar sentiments, Peter Hewett, Director, Global Cargo, Security and Network Operations Centre, Dronamics asserted, "The potential of drones for the cargo industry is significant—it's transforming the way goods are being transported. The most common application of drones is to facilitate the delivery of goods for the last mile, essentially replacing the courier. At Dronamics, we have adopted a different approach by targeting the middle-mile instead. We believe it is where technology can make the difference. We design, build, and operate large-scale drones for middle-mile logistics to reduce delivery times, costs, and carbon footprint. Our approach creates new opportunities for delivering goods to remote or hard-to-reach locations.
"Our proprietary aircraft, the Black Swan, is a cargo drone, which can transport 350 kg to over 2,500 km (1,500 miles). It can cover most of Europe in one flight, or Beirut to Cairo, from Riyadh to Tehran. It can also land on any airstrip with over 400m length. This ensures that we can serve under-utilized routes and provide connections to communities and businesses that do not have access to affordable same-day delivery, thereby making it an ideal solution for cargo transportation in challenging environments," he said.
Cargo is a cost-sensitive industry, so our drones are designed with efficiency in mind—reducing cost by 50 per cent and time by 80 per cent, and carbon emissions by as much as 60 per cent. We are the first company to obtain operational license (LUC) in Europe. This means we have a first-mover advantage to demonstrate our technology, establish partnerships with leading logistics companies globally.
"Working together with the regulators is to develop a regulatory framework and traffic routes toward some remote areas. This will benefit the consumer allowing critical and sensitive cargo to reach destinations. Our industry is susceptible to market challenges—innovation is significant. Since air cargo is price sensitive so innovation needs to be practical and have the potential for wide adoption. We have spearheaded as many innovations that have resulted in a streamlined supply chain process. One of these is the reduction of dwell time in cargo facilities, which we have achieved by shortening the
cut off times for cargo acceptance and delivery by the customer. This has resulted in an overall decrease in the amount of time required for the supply chain to operate efficiently.
In addition, our advanced cargo booking system allows for tracking messages to be sent directly to mobile devices based on predefined key performance indicators (KPIs) that have been agreed upon with the customer. Also, we are seeking to improve the time of booking by gathering more data at the point of booking. This includes capturing key information such as the dimensions of the cargo, advance notification for dangerous goods, and other factors that have been identified by the customer. By doing so, we can anticipate issues before they arise and ensure that the supply chain continues to operate smoothly and efficiently.
Scott Henderson, General Manager, The Drone Centre asserted, "Drones are becoming a popular method for delivering cargo to distant locations. Their ability to navigate challenging terrain and bypass traditional transportation obstacles makes them a convenient option to deliver supplies to remote areas, and in the wake of a disaster or for emergencies. Using drones for cargo delivery considers several factors such as the weight and size of the cargo, the distance to the delivery location, and the availability of suitable landing and take-off areas. Safety protocols and regulatory requirements must be observed to ensure the safe operation of drones and the protection of people and property on the ground."
One exciting application of drones for cargo delivery is in disaster relief efforts. When natural disasters or other emergencies have damaged roads and infrastructure, drones can deliver essential items such as food, water, and medical supplies to affected areas quickly and efficiently. Drones can also deliver goods to remote areas inaccessible by traditional means. For example, equipment, supplies or spare parts to offshore rigs. Where traditionally, you would have to decide between a helicopter (and paying for it) or the cost-effectiveness of a boat, but in the end lose out on speed. With the drones one gets the required speed without paying chopper-level prices. As the technology advances and regulations are refined/simplified, we expect to see increased adoption of drones for cargo delivery, he added
Glen Rebello, Founder and Director, said since its inception in 2019, QuadX Drones is focusing on utilizing drones for transporting small loads. He shared, "As of today, the use of drones for transportation remains limited. While Amazon has recently launched their Prime Air deliveries in California, it constitutes a fraction of their total deliveries. In fact, drone deliveries and logistics are efficient and practical for a limited area of operations, typically within a radius of 10-15 km.
Beyond the USA, there have been few notable achievements in drone-based air cargo. This is partly due to the limitations of multirotor or multicopter drones. However, remotely piloted UAV deliveries using fixed-wing aircraft or VTOL technology have proved to be revolutionary and practical. One such example is Zipline, an American company that designs, manufactures, and operates delivery drones in multiple countries across the world. Zipline focuses on secure and fast supply of pharmaceuticals, delivering goods up to distances of 50-100 km.
Their remotely piloted aircraft have an endurance of 60-90 minutes, making them a practical solution for urgent medical deliveries in remote areas. While drones are currently limited to a specific area of service, the industry has a lot of potential for growth. In less than five years, it's possible that we will see drones doing efficient long-range deliveries of goods by air. As technology continues to evolve, the possibilities for drone-based air cargo will only continue to expand."
Lionel D'silva, Manager QAQC, Kuwait added, "Boeing Horizon X is using aircraft technology to develop autonomous air travel. It completed aerodynamic flight tests of self-flying planes (or unmanned cargo aerial vehicles). The intention is to create cargo aircraft that will be able to meet on-demand air deliveries of up to 500 pounds. Amazon is creating aircraft tech to develop safe drone delivery. Its delivery system is called Prime Air, and when fully developed, it will be able to deliver packages to customers in 30 minutes or less using drones.
The FAA has issued final version of rules regarding safety compliance for drones that are used to deliver packages. Air freight will face many logistics challenges soon. The need to digitize the air supply chain and adopt measures such as the use of drones is at the heart of this switchover to the use of new processes. But with change come challenges—increased price pressure, global trade tensions, increasing industry regulations, disruption through digitization, demand to speed up movement of goods across the globe, and lockdowns. The future success of the air freight industry will depend on the ability of the stakeholders to adapt to these changes with speed and agility throughout the supply chain, and to form strategic partnerships."