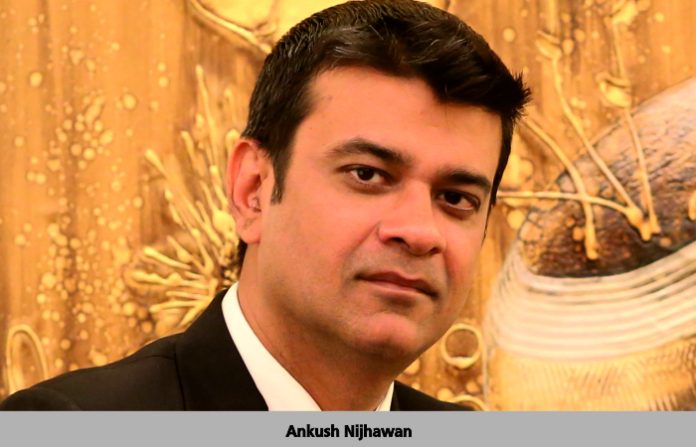 With an established background in the travel trade, Nijhawan Group has launched TBO Cargo with its first-ever office in New Delhi, India. The company will act as a facilitator for agents to get the best prices for shipping cargo via airlines. Its unique capability is that airlines will have the same company talking for cargo as well as passengers.
Manas Dwivedi
With this amalgamation of the brand, TBO will not only be able to serve the travel agents who are assisting in transporting cargo but also will act as a new opportunity for travel agents to tap into a new stream of business. On this new venture, Ankush Nijhawan, Co-Founder, TBO Group and Managing Director, Nijhawan Group shares details on the business and why they ventured into cargo. "During the course of the pandemic, I realised that the cargo business has immense potential. During every adverse situation the industry has faced, whether it be 9/11 tragedy, SARS breakout or the Gulf war, cargo has never stopped, it always moves on constantly. So, it is something which is a very big revenue earner which is unexplored by many large players. That's why it was a big reason to get into this business that God forbid, if COVID happens again, we are ready with a constant source of revenue.
I think there's a lot of opportunity for cross sell also because we can teach and empower a lot of our travel agent partners, if we can get that business for let's say an export house or pharmaceutical company where they can also pick up their goods and actually serve them with cargo needs along with travel; it will empower them and also earn them revenue and make sure that this revenue stream continues.
Apart from this, another important reason to foray into this business is that I don't see large and organised cargo players in the Indian industry. I've seen how the airlines and the travel agents in the airline business have evolved in the last 20 years, but cargo still hasn't reached that stage yet.
SK Bansal, Head, TBO Cargo says the cargo industry is a very fruitful business, and most of the companies are looking to diversify as most of the travel agencies want to start their own cargo business. "Before COVID, around 30,000 to 32,000 tonnes cargo was being transported only from Delhi per month and during COVID also it didn't stop. As export business is booming, many airlines want to come to India as freighters and passenger flights," he said.
Gaurav Kacker, Senior Sales Manager, TBO Cargo says this venture is like meeting of minds with technology being an additional side for the cargo business along with existing strong travel base of TBO. "We may launch a portal sooner or later probably with the kind of wavelengths that our management has and probably try to make it more technologically savvy for people to really be interested in cargo also. After COVID, we've seen focus shift from traditional industries such as garments to pharmaceutical. We are looking forward to essentially lot of pharma moving out of India in coming times" he said.
Sharing future plans and targets, Nijhawan says, "This is a very big opportunity for travel agents, and I think 30 per cent of agents working with us will start looking at cargo very seriously, as we move forward into this year and the next year. By the end of this year we will be an IATA-recognised agency. The start has been really good for us with the amount of bookings we have received. Our unique capability is that there is no large cargo player who deals in airlines business as well. There is hardly an agency who sells both cargo and airlines. On the other hand, airlines will have the same company talking for cargo as well as passenger."