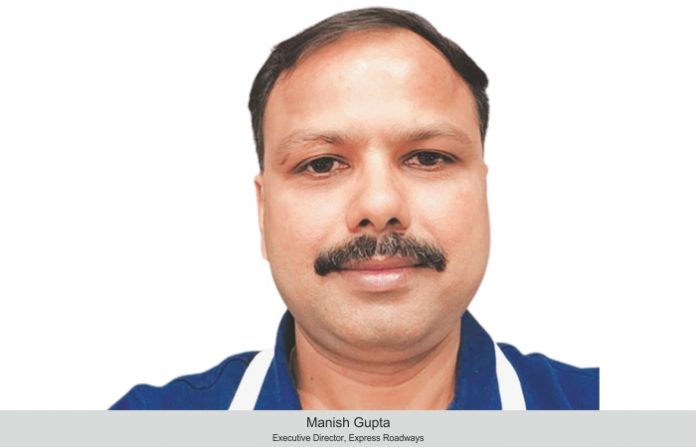 The company believes in rendering reliable services and customized solutions for our esteemed customers 24×7. We are the trailblazer of this sector, and our organization is progressing by leaps and bounds.  Recently, we have added another extension of our corporate office at Gurugram.
We commenced our journey on 7 July 1993 with an aspiration and determination to create value for our country as well as for ourselves. Since the past three decades, we are thriving on our so-called success, and it is a family owned and managed by professionals with clear vision. We have profound dominance in the field of Primary Transportation, Warehousing/3PL, Secondary Transportation/Distribution/Last Mile, Reverse Logistics, Fleet Leasing, among others possessing 2,000 containerized vehicles, with more than 1,000 serviceable destinations monitored by 55 controlling offices across the country. With a professional strength of more than 1,000 dedicated workforce and 3,000 drivers.
We believe in rendering reliable services and customized solution for our esteemed customers 24×7 and incorporated our new services into Refer Mode and Express Trucking, believing it will give a great boost in the growth plan of the company for the year 2023-24.
Reefer vehicle transportation: We have launched vehicles with a length of 32 feet and carrying capacity of 15 meters, considering the scope of refeer vehicle is increasing day by day. Planning to induct 100 reefer vehicles in coming years as well for smooth functioning of the business with FMCG sector.
Express Trucking: We have initiated the pilot project successfully with 15 vehicles. With the encouraging response received from the customers, we are inducting 100 more vehicles in this vertical.
Expansion plans and projects in pipeline
We are the trailblazer of this sector, and our organization is progressing by leaps and bounds and from this year onwards, we are focusing on a growth plan of 25 per cent year-on-year (YOY).
Our growth story is dedicated to:
Each employee is working tirelessly to make it a reality
The cynosure of our growth story is now we are incorporating 300-500 new vehicles every year
Elite clientele such as multinational companies, corporate houses, FMCG and new branches across the country focus 3PL with a professional team
Launching of new verticals such as reefer vehicles and express trucking
Planning to extend our reach to the other parts of the globe to have international presence and exposure
Recent advancements in technology, infra
India is becoming the hub of logistics service providers all over the world. This feat is due to the growth of our economy at an incredible pace. We have developed our ERP system, as per the needs of our organization and it is needless to mention, our IT teams play a pivotal role in the daily working. Hence it is their effort coupled with people in different domains that makes it possible for our organization to be at the pinnacle of this sector. Our vehicles are equipped with GPS, which enables us to run the business with real-time efficiency and information resulting in, load planning, faster tjrnaround time, better visibility at all levels.
Use of data analytics increases customer experience, accuracy and identify the strengths and weakness in all departments through various reports and MIS. With utilization of technology applications as our mode of communication at all levels provides us with an edge in running the business smoothly.
Recently, we have also added another extension of our corporate office at Gurugram location to expand our presence and customer interaction. Express Roadways delivers excellence with 4Rs—Response, Relationships, Reliability and Rates.