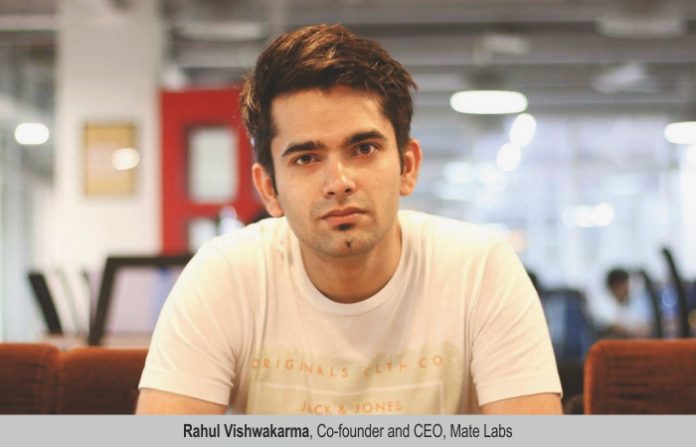 Generating forecasts on platform Mateverse, using AutoML technology, currently the fastest in the world, help supply chain planners with robust and detailed forecasts that consider both historical data and real-time conditions. Rahul Vishwakarma, Co-founder and CEO, Mate Labs shares details.
Priyanshi Bana
Kindly elaborate about Mate labs and services offered.
Mate Labs is the fastest and most accurate demand forecasting solution for supply chains globally.  The forecasts are generated by our platform Mateverse which uses our proprietary AutoML technology, which is currently the fastest in the world. This allows us to provide agile and accurate solutions that are unrivalled in terms of speed and accuracy.
Our predictions are real-time and 100X faster than traditional methods and help companies with a 5-30% increase in their planning/forecasting accuracy levels. By focusing on data-driven planning, a 5% increase in forecast accuracy improves the bottom line by 1%, adding millions of dollars to the bottom line. We work closely with Fortune 500 companies to provide them with accurate and real-time demand forecasting, through which organisations can lower the risk of overstocking, inventory waste and maximise production efficiency and streamline purchasing. Our solutions provide supply chain planners with robust and detailed forecasts that considers both historical data and real-time conditions. Our current suite of solutions helps supply chains optimise processes such as demand forecasting, supply planning, demand driver analysis, crisis forecasting and new product forecasting.
What initiatives are being taken for a sustainable supply chain?
Due to inflexible networks and unstructured data, organisations are struggling to meet rising customer expectations for quick delivery, customisation, low prices, and sustainability as a result of market volatility and uncertainty caused by the pandemic. In response to these ongoing disruptions, organisations can no longer rely on traditional planning methods to address supply chain challenges. Mateverse provides advanced analytics and insights that can be used to significantly improve how businesses model, predict, and plan in order to reduce bias, identify trends, address challenges, and identify growth opportunities. We have created an end-to-end automated demand planning system that opens up a plethora of inventory, distribution, and production possibilities.
What challenges are faced digitising the supply chain?
In 2020, we saw an acceleration in the digitisation of various supply chain processes, but most companies failed to effectively implement AI, and demand planning teams were forced to revert to more familiar and traditional forecasting methodologies. The implementation process is riddled with lengthy, inconvenient decision-making processes, redundancies, complex workflow, poor KPI evaluation, and missed opportunities. Most supply chain planners are required to work with short planning horizons and generate forecasts based on input from multiple teams and sources.
As a result, while implementing AI-based Demand Forecasting solutions, businesses should consider the following:
Invest in solutions that are simple to integrate into the existing workflow of the planning team.
Invest in forecasting tools that use techniques like Scenario Modeling. In uncertain times, scenario planning will prepare you for any market condition.
Automating repetitive tasks is a good idea. Look for scalable solutions that will eventually reduce the need for data scientists to duplicate their efforts. From data preparation to model updating, AutoML can automate the entire data journey. This will allow the planning team to generate forecasts quickly and shift their focus to demand shaping.
Do you think digitisation will help make businesses future-ready?
Absolutely! The pandemic has demonstrated that being resilient is not enough; supply chains must also be extremely agile and dynamic in order to serve customers even in the most adverse conditions. With abundant data and cutting-edge technology that makes analytics accessible to many businesses in today's digital age, there is a huge opportunity to transform demand forecasting. By combining these technological advancements with a data-driven working culture, businesses can reap the benefits of improved forecast accuracy. Businesses can drive revenue growth, provide better service by anticipating and shaping demand, reduce costs across the supply chain, and reduce inventory waste even with marginal gains.
What are the plans and initiatives for 2021?
Mate Labs is currently collaborating with global Fortune 500 companies to develop next-generation supply chains that can be completely automated. As a result of these efforts, the entire supply chain should be managed by a single supply chain control tower. Our core AI approach has allowed us to build the world's fastest AutoML technology, which will help bridge the gap between supply and demand by allowing supply chains to reduce response time from 3-4 months to near real-time response. We have currently automated the existing demand planning process and are working to automate inventory management, vendor management, distribution, and logistics.