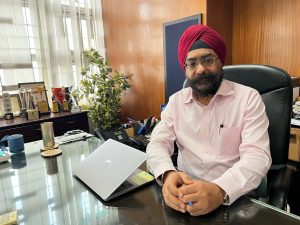 The global logistics market was valued at $7,641.20 billion in 2017 and is projected to reach $12,975.64 billion by 2027, registering a CAGR of 6.5% from 2020 to 2027. The factors, such as the growing e-commerce industry coupled with rising in reverse logistics operations and the rise in trade-related agreements, fuel the market growth. In addition, the rise of tech-driven logistics services and the growing adoption of IoT-enabled connected devices are also expected to drive the market growth. However, the lack of control of manufacturers on logistics service, poor infrastructure, and higher logistics costs hinder the market growth.
Further, the emergence of last mile deliveries, logistics automation, and cost-cutting & lead time reduction due to the adoption of multi-modal systems are some of the factors that are anticipated to foster the market growth. The market is segmented on the basis of mode of transport, end use, and region. From new technologies to explore and take advantage of, to shifting regulations that require new strategies and tactics to ensure compliance, logistics companies must stay plugged into new and emerging trends to stay at the bleeding edge and remain competitive. The major trends in global logistics sphere are:
RFID
For over a decade, Radio-frequency Identity (RFID) chips have promised to provide real-time tracking information. However, while many OFD (out-for-delivery) companies have invested a lot of money in RFID, they have yet to see a real ROI from the technology. RFID in logistics has potential, particularly in route optimization, and the real-time tracking of goods. When effectively integrated, RFID systems can provide precise location and quantity data in real time. For instance, tagging trucks, pallets, and inventory provide multi-lateral views of what is happening across the supply chain.
Omnichannel Shipping
Omni-channel fulfillment is an increasing reality in the logistics industry, one that is being spurred on by a shifting approach to meeting customer expectations in the retail industry. According to the Harvard Business Review, the Amazon effect is driving traditional retailers to offer more omnichannel touchpoints to increase customer loyalty. The goal is to provide a seamless and easy way to shop, regardless of whether it's conducted digitally or in-store.
Big Data
UPS may be the biggest success story for big data in the logistics industry. Through data collection, analysis, and demand forecasting, the company has made massive strides in operational efficiencies and cost savings. Some 80,000 vehicles each have more than 200 onboard sensors that measure speed, braking, backing up, location, and idling time. Some of the sensors collect diagnostic data on the vehicle battery and tire pressure, allowing for preemptive maintenance. The goal is to maximize the time a vehicle is on the road versus in the shop. Further, big-data-driven predictive modelling is the basis for massive gains in route optimization.
Warehousing and logistics management is constantly evolving. Managing a warehouse in today's climate can be a challenge. This landscape is driving change and revealing new trends and solutions to keep operations running at peak performance. As we near the end of Q1 2022, here are the top eight trends that continue to dominate the warehousing industry.
Labor Shortages Will Continue:
One of the biggest trends that remains for the warehousing industry in 2022 is labour shortages. This has been a concern for warehousing professionals for several years now, and it does not look like it will be resolved anytime soon. According to a recent survey from Modern Shipper, a whopping 73% of warehouse operators can't find enough labour. This is up from 26% in 2021.
The Rise of Robotics:
Various forms of robotics have been used in warehouses for several years now, and the adoption rate is accelerating. AMRs have seen spectacular growth, from $0.99 B in 2017 to a forecast of $6.97 B in 2022, a CAGR of 47.6%. AMRs help by reducing unnecessary walking, increasing fulfilment speed, and enabling associates to get more done in less time.
An Increasing Number of SKUs:
Consumer expectations are driving a trend toward inventorying a larger number of SKUs. Warehouse managers worry if they don't stock a slow-moving item, their customers will shift to a supplier who will. In addition, the pandemic-induced supply chain disruptions are causing a shift from striving for lean inventory to having extra items on hand, just in case. With shifting consumer behaviours and more SKUs on hand, there is a greater need for flexible and configurable fulfilment solutions.
Millennials Are Making Up a Larger Portion of the Workforce
Born between 1981 and 1996, millennials are rising into leadership positions in warehouses as the previous generation retires. Millennials grew up with the internet and smartphones, and they have different expectations than their predecessors.
E-commerce sales grew 14.2% over 2020, with more total retail sales shifting to e-commerce. With higher order volumes, expedited shipping and fewer hands on the floor, operations need help getting orders out the door. 6RS' Guaranteed SLA feature enables you to introduce flexibility into your operation and reduce complications for floor managers without the risk of compromising important shipping dates. As we approach Q2 2022, it's fair to say labor shortages will continue and supply chain disruptions will still be unpredictable. No matter what happens, versatility and risk mitigation should be top of mind for operations/warehouse managers. With a flexible fulfillment solution, you'll be able to flex the labor you do have, increase productivity to accommodate shifting demand and support omnichannel fulfillment.
Written by Mr. Harpreet Singh Malhotra, Chairman & MD Tiger Logistics India Pvt. Ltd.