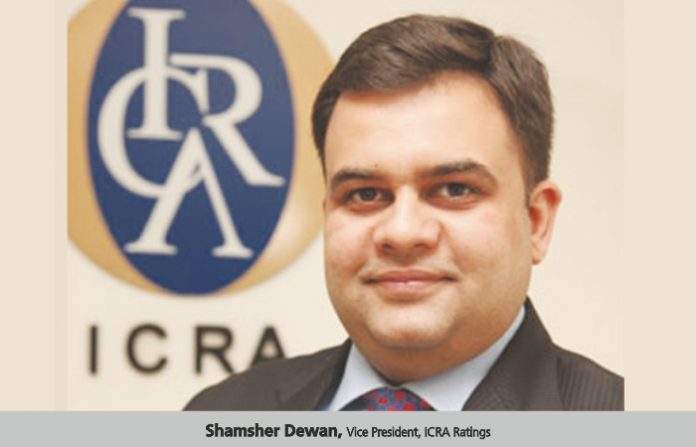 According to the recent report released by ICRA on domestic road transportation sector, smart sequential recovery is visible in the logistics sector Q2 FY2021 onwards, but sustainability of recovery remains critical. Logistics companies have also managed to arrest extent of earnings contraction through adoption of cost control measures, freight rate hikes, etc.
The Indian logistics sector has witnessed a sequential recovery in months following the severe disruption in Q1 FY2021 on account of the nation-wide lockdown. The pandemic-induced disruptions had created demand-side and supply-side challenges, however, as the restrictions eased and economic activity revived, the freight availability for logistics players also improved. Although the Y-o-Y volume and revenue contraction continued even in Q2 FY2021, the recovery has been faster than expected, with volumes reverting to year-ago levels by September 2020 and improving thereafter.
According to Shamsher Dewan, Vice President, ICRA Ratings, "As the economy opened up and industrial, manufacturing, construction and consumption activities picked up pace, freight availability also improved, aiding recovery in the sector. Freight rates also held up in this period. As such, although revenues continued to contract in Q2 FY2021, the pace of contraction mellowed down. As per industry estimates, freight volumes reverted back to year-ago levels by the end of Q2 FY2021, and have improved further in the third quarter, with festive-led demand and specific sectors like e-commerce leading the growth. This trend was visible in E-way bill and Fastag data, which reached pre-pandemic levels in September 2020 and posted Y-o-Y growth in October and November 2020."
With the encouraging trends visible so far, ICRA expects that the logistics sector would be able to pare back some of the volumes and revenues lost during the first quarter, with rural-led sectors and sectors such as e-commerce, pharmaceuticals and auto aiding recovery. Accordingly, ICRA expects the revenue of its sample of logistics companies to decline by 12-14% Y-o-Y in FY2021, despite the 18% contraction reported in H1 FY2021. Nevertheless, in the absence of a successful commercial vaccine, the possibility of a second or third wave, and possible lockdowns imposed to combat it, poses potential downside risks to these estimates.
In terms of profitability, logistics companies have been able to arrest the extent of earnings contraction to a large extent, supported by rationalisation of fixed overheads and implementation of cost-control initiatives. Accordingly, the aggregate OPM of ICRA's sample expanded by 900 bps on a sequential basis and 100 bps on a Y-o-Y basis during this period. However, with the impact of several cost-control initiatives like employee salary reduction, rental waivers, reduction in lorry hire charges, etc., being temporary in nature, and with the firming up of diesel prices, ICRA believes that margins are likely to moderate from the highs of 9.6% reported in Q2 FY2021. Accordingly, ICRA expects the aggregate operating profit margins of its sample to be in the range of 6.0-8.0% in FY2021, as against 8.8% in FY2020.
"Despite the sequential improvement reported in Q2 FY2021, ICRA expects the pressure on earnings and credit metrics of logistics entities, especially the smaller unorganised players, to continue over the near-term, given the challenges of overcapacity prevalent in the system even prior to the pandemic.