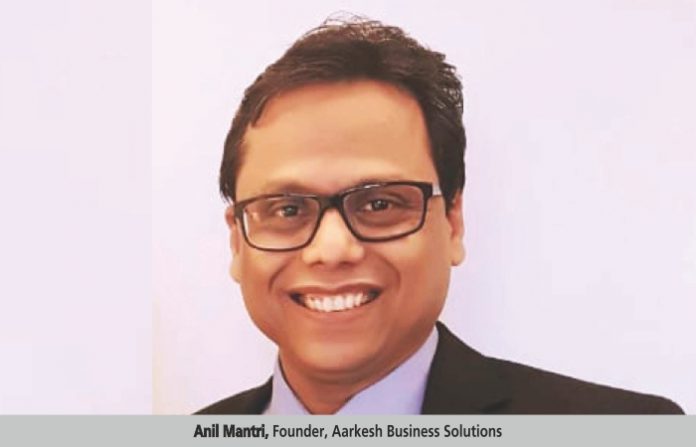 Global Footprints – a 'customised' website by Aarkesh Business Solutions – has been developed keeping in mind the informational requirement of present and future clients. Anil Mantri, Founder, Aarkesh Business Solutions shares more details.
With the launch of a 'customised' and informative website, Global Footprints, Aarkesh Business Solutions has truly become global. According to Founder, Anil Mantri, "The website has been developed, keeping in mind the informational requirement of our present and future clients. One can get a detailed understanding of the various services we provide, the locations that we service and also connect with us instantly. The platform also helps us in informing our clients of the work we have done till date, new products and services that we foray into and also what our clients have to say about us. Keeping pace with technology and information sharing in the borderless world,
this small step would imbibe confidence of our clients."
Aarkesh Business Solutions now have a new global address. Clients can now reach us from across the globe. DILOCI offers invaluable assistance of providing sorting, packing and distribution services across any geographical location as desired by the client with an added feature of return logistics. We pick up the goods from multiple locations, on your instructions and then accumulate these at our warehouse. Here we pack, sort and re-pack them for onward shipment to your warehouse. The load gets maximised, saving cost and time. "Whatever the distance, wherever the location, we have logistical reach and are also capable of reverse logistics for the same", adds Mantri.