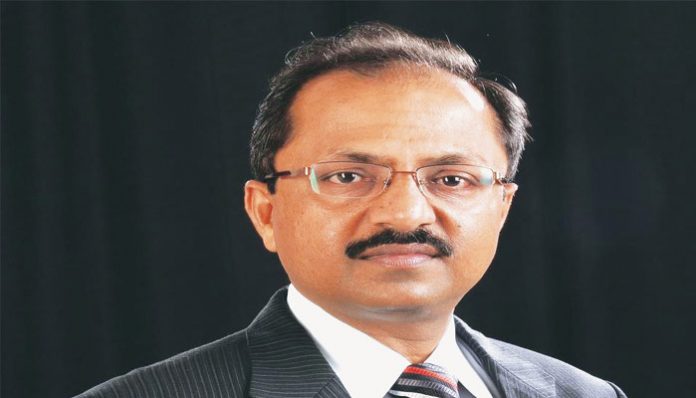 Kelley India aims to set the global benchmark through investments in manpower and a best-in-class product range, shares Piush Goyal, Managing Director, Kelley Material Handling Equipment India.
CT Bureau
How do you assess India's material handling and warehousing industry?
Material handling equipment has seen a growth of 10 per cent over last couple of years, while we have been growing at over 40 per cent year-on-year on the back of the healthy expansion of the modern warehousing and e-commerce sectors. These sectors along with offline retail, manufacturing, FMCG, Churches and Education (Colleges) sectors present a good demand for Kelley India's line up of equipment.
Who are your customers in India?
Our vast list of customers includes M/s Daimler, Honda, ZF, JCB, Isuzu, Hero MotoCorp, Alstom, Panasonic, Blue Star, Tetra Pak, Decathlon, Snap Deal, Walmart, Future Supply, Reliance, Indo Space and AO Smith among many more.Our innovative loading dock solutions & HVLS fans mitigate many of the challenges in warehousing and manufacturing sector. Over 2,000 units of Kelley Entrematic Dock Levelers and HVLS Fans are already working satisfactorily in Indian market. All our major customers have been the repeat users, while most MNCs are using our equipment due to their nice experience in the past in their overseas facilities.
What is Kelley's strength in designing material handling equipment?
Kelley® has invented the world's first Dock Leveler in 1953 in USA and since then it is consistently enjoying the global market leadership. We have spent last over 60 years pioneering our line of products. We have at present seven world class manufacturing facilities in USA, Canada and South America. Team India is presently working on our next facility here.
Kelley's core competencies are born out of a rich history of innovation, quality and superior engineering and a number of industry firsts. All these years, Kelley worldwide has strived to manufacture products that make the workplace safer, more productive and more energy-efficient. In India, our key challenge was to educate customers about latest technologies such as Lambda beam design, robotically welded chassis, single push button operation, easy clean pit, lug type hinges and high density steel Chequered platforms with no joints in our dock levelers. All these and more can enhance productivity and safety, especially when Kelley dock leveler is used in combination with a forklift, as well as boost reliability, operational ease and low maintenance resulting in low life cycle cost.
The company is witnessing demand grow the fastest for the Kelley® High Volume Low Speed (HVLS) fans of size 8' to 24' diameter. A single 24' diameter fan can cover a facility area of up to 30,000 square feet depending upon site conditions, which eliminates the need for a large number of wall-mounted noisy energy-consuming fans. A motor of up to 2hp with the Variable Frequency Drive "VFD" allows the fans to operate all most noiselessly (below 55 dB) and very low energy consumption levels. The fan generates a breeze of 2-3 mph that can cause a fall in the perceived temperature by 4 degrees F to 7 degrees F, to keep employees comfortable. This helps in improving warehouse / factory environment, worker safety and comfort, while consuming a very little amount of power to operate saving energy resulting in quick return on investment.
Can you elaborate on your presence across the country?
Kelley® has always been a customer focused organisation and we keep customer in our very heart for all actions we take with respect to our products and services. Kelley India has established branch offices at Delhi, Mumbai, Bengaluru, Chennai, Kolkata and a central warehouse in India with all our engineers trained multiple times at our US headquarters. Supported by our nationwide network of world class dealerships ensures that our RT and TAT matches our global standards.
Trivia
Kelley's line up of equipment includes Dock Levelers, HVLS Fans, Sectional Doors, High Speed Doors, Vehicle Restraints, Dock Seals, Dock Shelters, Impact resistant Overhead Doors in India.