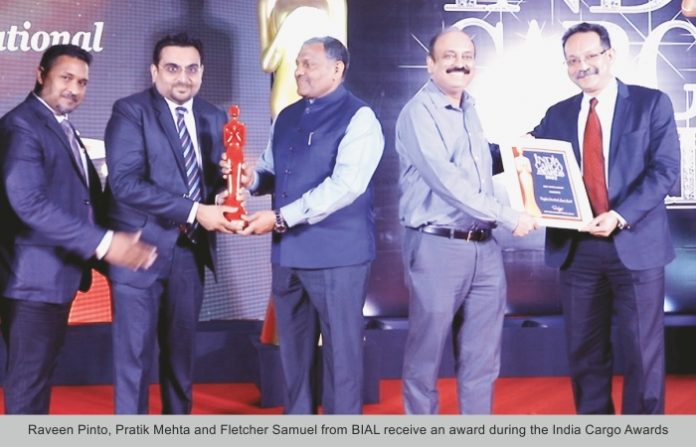 Covid-19 accelerated opportunities in innovation and digitalisation for air cargo sector. Now that impact of pandemic has lessened, continuous innovation is a must for air cargo sector.  Another thing that has worked in its favour is e-Commerce which provided desired impetus for growth, says Satyaki Raghunath, Chief Strategy and Development Officer, BIAL.
What are you looking forward to improve in this year?
The current annual cargo capacity of BLR Airport is 715,000 MT and we want to increase it to 1.5 million MT. We are evaluating technical partners to run cargo operations, develop a world-class logistics park and implement a Warehouse Management System. While our tie-up for cargo terminal will help us grow business, the Logistics Park will streamline logistics by utilizing multimodal connectivity such as suburban railway and road transportation. We also want to develop BLR Airport as the cargo hub for India.
What lessons have you learnt during the pandemic?
The cargo industry has proven resilient during the ongoing pandemic. It was not smooth sailing throughout. The COVID-19 has taught us many lessons about streamlining conventional processes to make operations seamless, nad smooth, efficient and resilient. One of the lessons we learnt is the significant role digitisation has played. The important takeaways for the industry is all stakeholders, including the government, must coordinate to overcome challenges and build resilience. On the whole, the future looks bright.
What, in your opinion, needs to change in the industry?
It is a must that all stakeholders embrace digital transformation and retune their strategies. These changes would transform the way the cargo industry operates. Continuous innovation is a must for the air cargo industry. The other key factors that contribute to the growth of cargo are improving capacity utilization, optimization of inventory levels with supply-demand insights, proactively managing risks, better workforce scheduling, and introducing mechanization.
Moving forward, what sectors do you think will grow the fastest and why?
e-Commerce has provided the desired impetus for growth of the cargo industry. The rapid spread of internet has worked wonders here. The ongoing pandemic has hastened the global transition to e-Commerce and increased volume of goods for transportation.