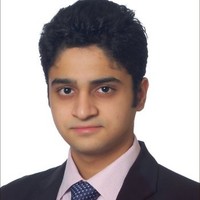 With DIAL's dedicated transshipment excellence centre, our country is already on its way towards becoming a desired transshipment hub for global trade. Soham Chokshi, Founder, Shipsy talks about what is stopping India from becoming an air cargo transshipment hub like Dubai and Hong Kong.
Delhi International Airport has launched a dedicated transshipment excellence centre exclusively for cargo services, mid last year. Spread across approximately 70,000 sq. ft., it can handle around 20,000 tonnes of cargo in a month. While these are good initial steps towards making India a desired transshipment hub for global air trade, we have a long way to go, especially in terms of creating 'free zones' that are lucrative for businesses to operate.
Let's take a look at Dubai for instance. Dubai Airport Free Zone (DAFZ) is located on 1.2 million sq. mt. of land and is within walking distance from Dubai International Airport. Not just warehouses and commercial spaces, the incentives offered by DAFZ include exemption from corporate tax, import and export taxes and personal income taxes; 100 per cent foreign company ownership; repatriation of capital and profits; and abundant and inexpensive energy and excellent air, sea and land transportation links. Apart from this, it has free zones across the city and the benefit of having a huge portal (Jebel Ali) from where it can conveniently convert ocean shipments to Air and vice versa. All this makes it not just very convenient to do business, but financially very attractive too.
Hong Kong has similar advantages too. While these two regions do have an advantage over India in terms of being around for a long time, India should take the following steps to becoming the next transshipment destination for global trade:
• Creation of dedicated free zones very close to airport areas
• Financially lucrative policies with tax exemption and more to encourage businesses to operate
• Improving connectivity to various dry / wet ports for Ocean shipments
• Improving infrastructure and throughput rate
India has an inherent advantage of being much higher than the other countries in terms of domestic consumption. We should leverage this with some of the above-mentioned initiatives to make India an air cargo transshipment hub.