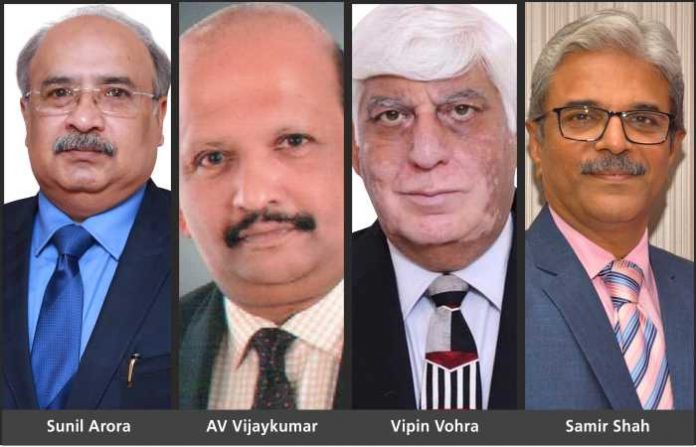 Freight forwarders are currently facing many challenges at different levels, from shortage of staff, lack of e-passes, and lack of transport to meeting CASS calendar for freight payment to airlines. Here, cargo agents share what difficulties they are facing to meet the CASS calendar.
Sunil Arora, President, Air Cargo Agents Association of India (ACAAI)
IATA has decided not to give any extension for fortnightly freight to airlines through its CASS programme. It is not at all a trade-friendly move. The freight forwarding industry is already suffering due to the entire EXIM under lockdown. All payments from clients are blocked. In such a scenario, how IATA and their member airlines can expects us to pay freight on time? Our member community is not in a position to meet the CASS calendar for freight payment to airlines. It establishes, once again, that IATA is inconsiderate towards its approved agents. IATA has asked for relief from government of India on various grounds but want agents to pay on time without any extension. ACAAI has requested government to intervene and ask IATA and Air India to consider our plea.
In fact, we feel they would be able to secure their freight payment by allowing extension of time. The trade is not asking discounts waivers or financial help on salaries etc. but just little grant of time. This does not signify principal to principal relationship but seems like master to slave scenario. India is one of the biggest markets worldwide for IATA members and still Pakistan and Bangladesh and many other jurisdictions have got relief from IATA, then why not India?
AV Vijaykumar, Chairman, Federation of Freight Forwarders Association in India (FFFAI)
IATA CASS is not unique to India but is a worldwide payment gateway and no exclusive dispensation is available country wise. I understand there was some relief granted only in the form of deferment by a few days in our neighbouring countries. I wish Indian agents were also extended this deferment from IATA. Indian forwarders have been caught snapping as their payments from the shippers on the agreed timelines have not materialised. This has caused untold misery in the liquidity of the forwarders who also have to face the added strain of maintaining their establishment intact. There is a steep drop in business thereby impacting future revenue streams."
We have also witnessed steep increase in the freight charges being asked by carriers and there is only very small segment of the exporters who are willing to accept the two to three fold increases in the freight rates thereby affecting the air freight industry as a whole.
Vipin Vohra, Chairman, Continental Carriers and Gallery of Legends, India Cargo Awards 2015
We all are going through a time where everyone in the industry is stressed for survival. Presently, all EXIM units, EPZ, manufacturing houses, buying houses are shut. What we need in this difficult phase is just a reasonable date extension for payment and not any waiver. IATA must understand that its members are facing difficulty at various levels such as slow cargo movement due to lack of staff and flights. There is a genuine crisis of inflow of funds. In the present scenario, freight forwarders are definitely not in a position to meet the CASS calendar for freight payment to airlines and expect IATA CASS to give some extension of the date to make payments."
Samir Shah, Advisor, Federation of Freight Forwarders Association in India (FFFAI) and DDP Game Changer India Cargo Awards 2017
In times of crisis expectation from the bigger brother are justified. While the airlines also need money, a sensitive approach is needed. IATA's insistence will have very different reactions and the results could be varied. A number of IATA agents will be forced to default, even if they have always been compliant. Member airlines may also want to exit the CASS since business is generated not by the airlines but by the agents. A simple fact missed out in the insistence of remaining insensitive. The problems are many and the biggest is continuity of business. The model is based on rotation of funds; clients' payments have dried up or are delayed. This break in cycle will break many organisations.
By Ka