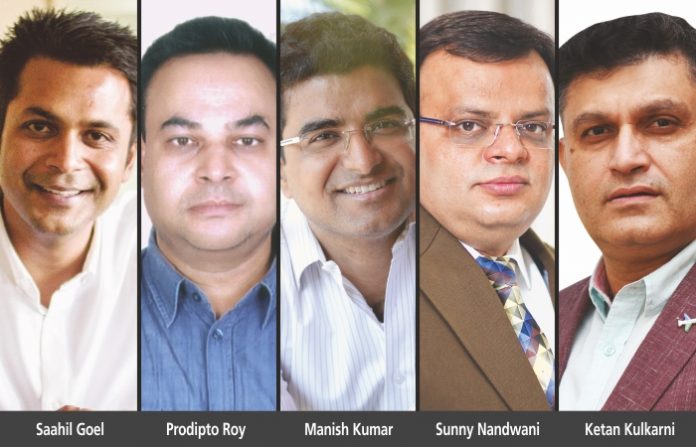 As e-Commerce grows, businesses will likely need to modify their business models to meet the rapid, free, and convenient delivery services that consumers expect. Digitalisation plays an important role in last-mile delivery. Logistics firm can determine how to best remain competitive among industry changes by working with a reliable financial partner.
Priyanshi Bana
The rise of e-Commerce and changes in consumer buying behaviour during COVID-19 has been phenomenal since they now expect fast, free shipping and competitive pricing. The delivery schedule challenges the logistics and supply chain models, forcing them to tweak their strategies to provide low-cost and on-demand delivery service. Come festive season, the pressure of deliveries will at a peak for both the e-Commerce and logistics sectors, says Saahil Goel, CEO and Co-Founder, Shiprocket.
"Consumer expectations have evolved immensely, and one- to two-day shipping is something that most consumers expect from e-Commerce and logistics platforms. However, this has multiple challenges, including the lack of transparency in delivery services, intense traffic conditions, lack of quick and efficient customer service, and an overall lack of technology integration," he says.
"To solve these issues, Shiprocket has deployed cutting-edge technology-driven tools, such as route mapping, automated warehousing and on-board expert courier partners who can ensure timely deliveries and last-mile deliveries. The end-to-end fulfillment services reduce shipping costs by up to 20 per cent and ensure quicker intra-city and intra-zone shipping. Shiprocket is endeavouring to minimise return-to-origin (RTO) rates and increase profitability for online sellers."
Explaining further, Prodipto Roy, Co-Founder, QuickShift, says, "Quickshift (QS) offers fulfillment services for any D2C brand (e-Commerce or social commerce) that wants to scale up quickly while offering the best of customer service. A challenge for a D2C brand today is how to fulfill in a cost-effective manner within a particular time frame, if they get an order from another part of India, say, 2,000 km away. If the brand does not service, then they risk disappointing the customer, and cannot build scale, thus increasing their cost of customer acquisition further. This is where QS steps in. Through its tech-enabled, multi-city warehouses and integrated shipping, it offers transparent order management, storage, shipping, COD, RTO, non-delivery receipt (NDR), and ultimately, customer delight."
At an estimate, e-Commerce sales will reach 17.5 per cent of retail sales worldwide by 2021. This growth and demand will impact the logistics and transportation industry as well, as they will need to be prepared to manage increased volume and delivery expectations. By engaging with a trusted financial partner with knowledge of the industry and collateral, logistics companies can determine how best to remain competitive amidst industry changes.
Says Manish Kumar, Co-Founder and CEO, KredX, "The pandemic has exposed long-standing vulnerabilities and risks lurking in the supply chain ecosystem, leading to uncertainties not only on the economic front, but also on all industries' financing and operational capabilities. The challenges reveal the interdependent or global nature of supply chains, underlining that most industries are not set up to manage this interconnectivity when adverse impact occurs. This is especially true for the logistics industry, predominantly a capital-intensive sector has been impacted due to the pandemic and the consequential lockdown. Being the prime mover of the supply chain ecosystem, companies operating in the logistics space often incurs 80 per cent of the cost associated with operating costs during transportation which frequently leads to a massive working capital crunch. Additionally, the logistics disruption and the introduction of e-way bills and GST has paved the way for supply chain disruption in India, leading to perceive supply chains in their entirety, and not as a standalone but as an end-to-end ecosystem in itself.
A major aspect of a supply chain is finance. The future of this finance aspect is enabling an end-to-end digital process, one that not only provides internal visibility, but also provides a birds' eye view of every element. This is what KredX aims to do by serving as the operating system for supply chain finance. Think of it like an OS that is central to managing various aspects of an organisation's supply chain, given how there is an expiry associated with every element from the start of the supply chain to the finish, from sourcing of raw materials to consumption. A lag at any one of these causes a delay that affects the entire supply chain. At the end of the day, it is all about capital, and that needs to move fast to ensure a healthy ecosystem. And this fast movement of money is paving the way forward for KredX.
Our latest offering 'buy now pay later' (BNPL) solution is a tailor-made solution to help enterprises get instant payment against products sold, while their buyers get immediate financing to purchase products on credit with a flexible repayment window. While BNPL for consumers is there in the market for some time, BNPL for MSMEs is a completely new game. It gives buyers access to credit without the need for a credit or debit cards, and still access to credit periods. As you know that credit card penetrations are low in India, and what is even more astonishing is that access to credit cards to MSMEs are even lower while they have a higher need for it. This means that BNPL for MSMEs is a game changer for any MSMEs as they can buy a product from other businesses, take time to sell it to their customers and then pay for the products that they purchased. This will eliminate their concerns about working capital."
Consumers have become accustomed to quick delivery and, as more retailers offer fast, free shipping options, logistics companies will need to adapt to the delivery pressures that align to evolving consumer expectations and preferences.
Ketan Kulkarni, Chief Commercial Officer, Blue Dart, says, "The nation has acclimatised to the 'new normal' and is leading recovery across industry verticals. Consumers continue to prefer online purchasing over in-store purchases. Therefore, this festive season will follow suit in terms of a boom in handling large shipment volumes. During such a period of opportunity, two things are vital; preparedness and practicing of what we learnt over the last year. This helps in differentiating a resilient organisation that can succeed in remaining a customer favourite from the rest. For us, the festive season is inundated with delivery requests from across the globe and the business propels across verticals. With the success of the vaccination drive and reduction in COVID cases, we firmly believe this trend will witness a significant rise during this festive period. We are geared up to ensure that social distancing and fear of contagion do not come in the way of our customers' festive celebrations. Our contactless delivery (CLD) service, pioneered to provide a socially distanced delivery experience, has been a huge success across our customer base. We also provide customers with the flexibility to book their shipments 'on-the-go' with our 'My Blue Dart' mobile App. Our teams on the ground, supported by our market-differentiating Boeing 757-200 freighters and our extensive ground network, are equipped to be subject matter experts in providing customers with only the best during this joyous time. To uphold the festive spirit of gift giving and encourage our customers to #BlueDartIT to their loved ones, we have launched the 'Diwali Express' for both domestic and international, providing customers a one-stop solution for all their logistics needs at our retail centres."
The dynamics of the supply chain are fast changing too, as companies are augmenting traditional long-haul delivery with just-in-time (JIT) delivery and suppliers are transitioning from multiple storage facilities to single warehouse locations to meet local needs. This often results in a need to change the composition of fleets and invest in smaller trucks and vans that can provide the shorter, more frequent runs needed to accommodate an increase in last-mile delivery.
Adds Goel, "Shiprocket has come up with its latest product, Shiprocket Fulfillment, a complete fulfillment solution with eight warehouses across India aimed to improve customer experience by offering same day and next day deliveries. Working towards their commitment to enable small and medium sellers to reduce their order RTOs, Shiprocket has also launched Shiprocket Engage. It is a dedicated post-purchase order processing platform that allows sellers to scale their e-Commerce business through automated workflows, AI-based order analysis for risk scoring, and provide impeccable customer experience, and boost profitability."
According to Sunny Nandwani, Founder and CEO, Acuver Consulting, "In the changing marketplace, some potential challenges are keeping up with consumer buying behaviour and their ever-increasing expectations of improved speed, quality, and service. Consumer demands are constantly changing across different verticals. There is a need for an efficient multi-channel route to market to meet the shifting trends. On the one hand, the e-Commerce segment has increased the demand for faster order fulfillment. At the same time, there is a need for efficient omnichannel communication for better service and customer satisfaction. While many segments in the supply chain might not feel affected by this omnichannel revolution, it affects all the parts of the supply chain. The changing buying behaviour and consumer habits require complete cohesivity within the organization. To maintain the balance between demand and supply, there is a need for better network design, planning, and operations, among other strategic solutions. For every industry, a robust supply chain platform helps in managing end-to-end operations seamlessly. When there is a multi-fold increase in demand, a scalable supply chain architecture and system help to meet the gap between supply and demand. With more tech-enabled platforms available today, companies get real-time visibility and updates on all their operations. This allows them to take immediate action to alter their processes to fulfill the altering market trends. Meanwhile, the supply chain integrations facilitate a risk mechanism where stakeholders at every level can redirect their operations, be it procurement, order management, rerouting, or logistics, as per the change in demand. While the ever-changing market trends tend to create a gap between the demand and supply, robust supply chain management can help overcome the potential challenges."
As e-Commerce continues to rise, it is likely that companies will need to continue to adjust business models to accommodate the fast, free and convenient delivery service that consumers demand. Last-mile delivery is a key area where the role of digitalisation also becomes crucial. Says Roy, "The last decade has witnessed enormous shifts in the supply chain management practices of progressive companies that are one to adopting best practices. Three trends in the field of Information Technology have been drivers:
Acceptability to Cloud technology: As more companies graduate to cloud environments it becomes easier to access, store and have real-time information. This allowed companies to pay for what is used rather than heavy investment that used to get front loaded.
Application programming interface (API): Gradual ease of API's sharing amongst different applications across different functions. This allowed data to be shared across the supply chain.
Open-source development: OSD allows small and critical applications to be developed and helps in automating the processes by signing on for the use of this App and pay for just the usage.
Expounding further, Goel says, "Today's technology has taken centre stage, and digitisation has almost become a criterion for businesses to navigate the cut-throat competition and thrive in the market and plays a pivotal role in building an efficient delivery system. With digitised operations, platforms can track customer feedback to enrich their experience and boost customer satisfaction, save time and cost, increase profitability, and enable real-time monitoring for overall operational efficiency. At Shiprocket, we have maintained a singular focus on integrating technology into nearly every aspect of our operations to provide sellers and end customers with the best possible shipping/fulfillment experience."
According to Nandwani, "With the soaring online sales, more brick-and-mortar retailers are looking for new and faster ways to get goods delivered to consumers. Over the last few years, customer experience, including the speed, accuracy, and quality of the on-time delivery, has become crucial for their satisfaction and business success. It highlights the need for an accurate delivery system. Digitalisation plays an important role in cost-effective and agile supply chain management. Digitalised supply chain solutions powered by AI and other cognitive technologies help in expediting order management and fulfillment."
"In addition, they also provide real-time traceability of packages and help ensure supply chain operational efficiencies. In today's fast-paced world, a flexible and customized WMS is a key enabler when it comes to end-to-end management of operations and inventory across multiple locations. Companies have also started employing tech-based supply chain solutions to integrate e-Commerce gateways that enhance inventory visibility and wave planning. Meanwhile, it also provides real-time inventory visibility and tracking while ensuring seamless operations and logistics management to maximise returns," he adds.