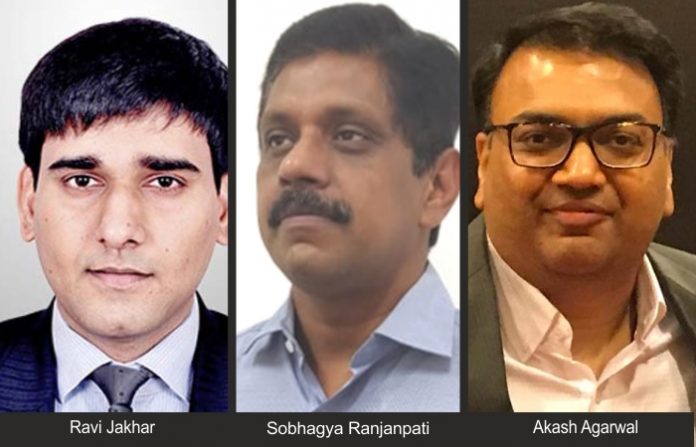 Kalpana Lohumi
The agriculture ministry has recently created a cell with the hope that scaling back the Essential Commodities Act (ECA), 1955, will help drive up investment in cold storages and the food supply chain. Industry experts talk about the benefits of the decision and how it will make the supply chain modern and efficient.The agriculture ministry has recently created a cell to streamline supply and transportation of farm produce. The decision has been taken after the announcements of reforms in the sector by Finance Minister Nirmala Sitharaman. The reforms cell will also aid projects to add value to primary farm goods for better prices to the farmers. This includes making amendments to the six-decade-old 'Essential Commodities Act' and pushing two ordinances which will free up farm trade from all restrictions and guarantee a legal framework for pre-agreed prices to farmers. CARGOTALK explores how this initiative will help in dealing with the wastage and inefficiency in supply chain.
Sobhagya Ranjanpati, Managing Director, Knostics Infodel
I believe this initiative was long pending and it is going to affect the country's economy in a big way. Firstly, it will free up the farm trade from all restrictions by providing a legal framework. Adding the value to primary produce, the coordinated network will streamline the supply chain and transportation of farm goods.
The reforms cell will further look after a national mission of 'one district one crop' to boost crop diversity. And, play a key role, in the aftermath of changes such as amendments to The Essential Commodities Act of 1955, which are expected to bring investments in the cold storage and food supply chain. This initiative will bring lot of changes and undoubtedly lot of investment in the food supply chain.
Coming to the challenges, we all know that infrastructure in our country is way below than what is required. The condition of cold storages is also not what it should be. Cold storages are refrigerated warehouses that can store perishables for up to six months. Refrigerated old stocks can cool food prices in times of scarcity. Presently, there are stock holding limits and with the new cell this issue will be over. Incentives to improve cold storage facilities will bring investment, cut food wastage and smoothen the supply chain.
The capacity is not enough as compared to the storage required. With the diverse agro climatic conditions, the production is gradually rising. There is a vast scope for increasing the production, but the lack of cold storage and cold chain facilities are becoming major bottlenecks in tapping the potential. The cold storage facilities now available are mostly for a single commodity like potatoes, oranges, apples, grapes, pomegranates, flowers, etc. which results in poor capacity utilisation. The agriculture ministry will facilitate through new initiatives that will help trade take full advantage of the recent reforms.
Ravi Jakhar, Chief Strategy Officer, Allcargo Logistics
Government's decision to set up a special cell to modernise farm logistics is a welcome initiative. It will help expedite the implementation of policy measures recently announced by the government. The logistics industry as well as farming community will both benefit from this. Historically, government has done significant work on improving farm yields and providing access to capital to farmers. However, inefficient supply chains continued to be a huge impediment to all such reforms aimed at improving the income in the hands of farmers. It is therefore an extremely timely measure to focus on agricultural supply chain and provide government incentives to make it modern and efficient. A large part of our national agriculture produce, particularly fruits and vegetables, is wasted before it can reach consumers. This is the key challenge, which is to be addressed through this initiative. Further, if we look at the broader initiatives of agricultural reforms, the government has ensured that it has a holistic approach towards reforms and not piecemeal, which can run into other impediments as in the past. Farmers find it challenging to discover true price for their value as they were tied up with the draconian Essential Commodities Act. Further, there is significant lack of storage facilities, particularly near the production centres, which compels farmers to sell their produce to middlemen at low rates.
The supply chain has two key components — storage and transport. We face significant problems in both, as there are viability challenges for setting up new infrastructure till the entire supply chain is streamlined and the supply chain can't function properly without adequate infrastructure. This is a typical chicken and egg situation. The proposed subsidies of up to 50 per cent in storage as well as transport to deficient areas will provide the much-needed viability gap funding, which will make the sector attractive for private investments. As the supply chains scale up and become efficient and more broad-based, the need for viability gap funding will get eliminated. Further, the special cell is also expected to work on government support required in providing land for agri logistics parks, which will help accelerate the development of cold chains in the country. The overall policy initiatives such as 'one district one crop', coupled with focus on food processing clusters in vicinity would create more efficient local supply chains and streamline transportation of farm produce.
Akash Agarwal, Director & CEO, Crystal Logistic (Cool Chain)
As India is predominantly an agriculture focused nation and agriculture plays a major role in the economy in the current situation, the logistics industry is expected to see a hike with 13 per cent by giving a boost to the Indian economy at large. We look forward for many such initiatives by government wherein they are enabling the economy to be 'atmanirbhar'. At Crystal, we believe in farm to fork concept to enable our farmers to produce more without the fear of losses and avoiding much transportation or delay by helping them own their production with the help of portable containers. With 'plug and play' feature, the portable cold storage container will help businesses store temperature sensitive cargo in their premises. It is a convenient investment tailored with the right refrigerant arrangement.