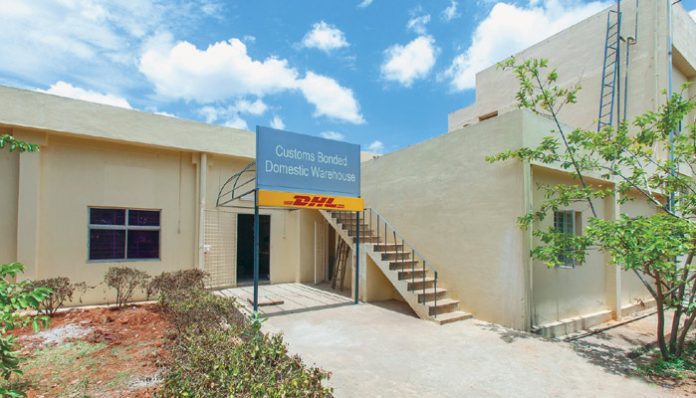 With an investment of `7.5 crore (Euro one million), the state-of-the-art facility is an appointed Customs Public warehouse with a domestic area for storage, sales and distribution of goods. DHL Global Forwarding has inaugurated the India's first integrated warehousing site in Bengaluru to provide both Customs Bonded and Domestic warehousing (CBD) solutions. The facility functions as a duty free zone and comes with a value creation area that enables labelling, packaging and repacking services. The warehouse has been set up to ensure the seamless handling, storage and movement of imports with an option to re-export. Customers will also benefit from the GST-ready warehousing space at the facility for cargo cleared for home consumption and indigenous goods.
Located in Kasaba Hobli within 22 km of Bengaluru International Airport and 25 km from the Inland Container Depot, the single site facility is equipped with multi-user benefits to increase speed and cost efficiencies.
George Lawson, CEO, DHL Global Forwarding India said, "Simplifying customer trade is our passion and we are excited to pioneer customs bonded warehousing solutions for the first time in India."
Amit Dawar, Director, Value Added Services, DHL Global Forwarding India added, "This warehouse will help meet the demands from customers owing to the lack of bonded facilities near Bengaluru airport. It will also help reduce turnaround time by up to two days, decrease multiple handling with its associated risks and reduce costs, while providing consolidation of dome.
Trivia
New facility reduces end-to-end transit time and supply chain costs
The 77,500-square feet GST-ready site will facilitate ease of trade in India's IT Hub and surrounding areas