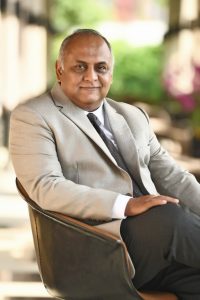 The COVID-19 pandemic-related limitations in China, ripple effects of the Ukraine-Russia crisis, global chip shortage, and difficulties faced by the companies during the pandemic all contributed to the most significant overhaul of supply chains in India in the last 20 years. In digitizing a supply chain, there is more visibility to detect and minimise threats and integrate planning to create more resilient logistics infrastructure. In this article, I'd like to go over some of the steps that entrepreneurs can take to future-proof their businesses and address some supply chain uncertainties.
Cost Effectiveness in Supply Chain to Future-Proof Enterprises
A technology-enabled supply chain can significantly reduce costs by accelerating the smooth movement of materials from suppliers to the plant. A streamlined supply chain, which helps businesses look beyond tactical order fulfillment to gain a better understanding of future customer needs, can boost sales quickly by delivering the right products in the right amounts at the right time from production to store, resulting in fewer out-of-stocks or overstocks.
In the face of interruptions like pandemics, recessions, and geopolitical shifts, the best supply chain leaders and stakeholders should focus on aligning and collaborating around key operating outcomes to optimize supply chain costs. According to Ernst & Young, as 50–75% of costs are directly influenced by the supply chain, with a digital supply chain system, enterprises can examine their end-to-end value chains and identify levers to improve costs and controls in real-time.
Connected Planning Solutions in Supply Chain to Tackle Uncertainties
According to a report by Gartner, by 2026, more than 75% of commercial supply chain management application vendors will deliver embedded advanced analytics (AA), AI, and data science for improved decision-making. To meet the ever-evolving needs of the supply chain industry, businesses can use new tools that help drive accurate decision-making and forecasting by leveraging integrated artificial intelligence (AI) and machine learning (ML) technologies. With connected planning solutions, supply chain players enhance their efficiency, increase the accuracy of their plans, and foster confident decision-making.
Supply chain directors may have complete line-of-sight visibility into every asset, resource, risk, and change across the supply chain with statistical forecasting and integrated algorithms.
Shift decisions from reactive to proactive while confidently anticipating the right moves to optimise revenue, cost, and profit.
Course corrections can be made possible within hours by creating center-to-edge alignment and switching whole networks in a few days while staying ahead of demand fluctuations and meeting delivery goals.
With interactive supply-demand balancing, supply chain expenses can be viewed and managed using comprehensive Profit and Loss (P&L) modeling across supply chain networks.
Technology For a Competitive Edge
A successful supply chain leader of the future must be technologically savvy in this fast-evolving digital era. They must combine technical and business knowledge with collaboration and communication skills to pave the way for a transformative future. Because supply chain initiatives frequently cross business units, the ability to influence department leaders who collaborate with supply chain is critical, as is the ability to interact intelligently with leaders across the organization.
As economic volatility increases, supply chain leaders must adopt end-to-end digitization for real-time insights, increased visibility, and transparency for faster and more efficient decision-making. Adopting innovative technology and viewing it as a strategic imperative are necessary for supply chain management to remain competitive. Today's decisions about goods and services can have a big impact on costs, capital availability, and product flows, thus technology aid is essential and needed in every phase and function of the supply chain process. As it requires even the smallest of details to predict, plan, and synchronize the activities, the planning stage in supply chain management is without a doubt the step of the supply chain process that consumes the most data. With the adoption of technology, human decision-making will be improved, which will effectively fuel the expansion of digital supply chains in the years to come.
Author: Anjan Kalyani, Country Head & Area Vice President- Anaplan India