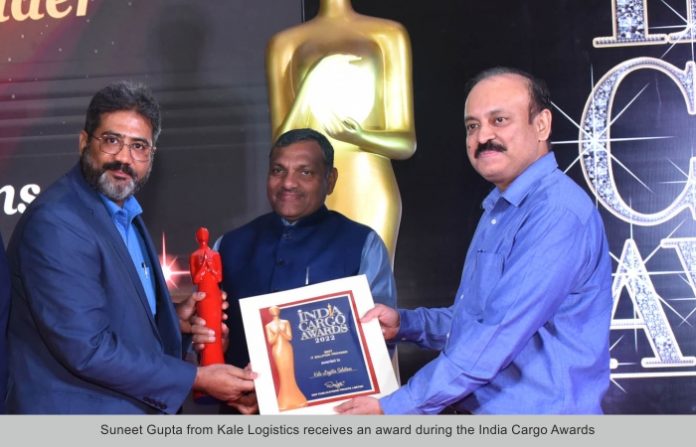 PM Gati Shakti Master Plan moves logistics industry in an upward trajectory in 2022. Companies, which do not automate, especially after two years of pandemic and when e-Commerce is gaining popularity, will find themselves left out of the race, says Amar More, CEO and Co-founder, Kale Logistics Solutions.
What changes have descended over the industry in 2022?
We would expand our footprint soon. To meet these commitments, we are doubling our headcount. Centres of Excellence for each vertical have been set up to drive innovation and customer centricity. Digitisation has become the norm across the logistics sector. Already, some of the leading airports and ports have come forward to implement our cargo community platforms. We have just concluded a large PoC at JFK Airport with World Freight Services (WFS) for Truck slot management.
What lessons have you learnt during the pandemic?
From the logistics industry's perspective, the biggest learning experience has been technology and its adoption. Many companies had to face business continuity challenges as the operations were manual. 'Work from Home' was not sustainable to these set-ups. Only in some cases, there was access to technology. Internally, we have been able to make a paradigm shift towards a hybrid working model for all employees in order to keep the productivity figures high.
What needs to be changed in the industry for it to grow?
Supply chains functioning without hiccups are needed to drive efficiency and growth in the industry. Synchronised operations and cargo movement of all stakeholders will bring the necessary visibility, transparency and speed, which are currently absent. Then comes interconnecting the various modes of transport — sea, air, road, rail. Multimodal corridors are on the uptake with many countries, as they ease cargo movement and remove duplicate processes.
What sectors will develop rapidly in the New Normal and why?
Initiatives such as Prime Minister Gati Shakti, ULIP scheme, Ease of Doing Business and Trade Facilitation would move the Logistics industry in an upward trajectory. As sustainability is steadily taking centre stage, the related sectors around will see growth. With the central  and state governments focusing on renewable energy, we expect growth in the electrical vehicles sector. With the PLI scheme for manufacturing of semiconductor fabrication plants, a silent boom is the shadows in the electronics industry and the logistics industry will be the beneficiary.