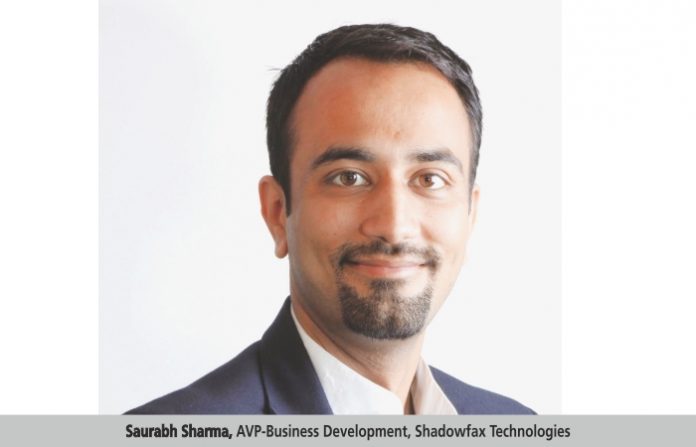 Food delivery sector has seen a rapid rise in the last few years and the COVID-19 crisis has further accelerated the demand. Saurabh Sharma, AVP-Business Development, Shadowfax Technologies talks about the current ecosystem and the challenge of last-mile delivery.
In India, the food delivery segment has seen a meteoric rise in the past few years. The pandemic has further fuelled the demand for delivery of fresh and ready-to-eat food. There has been a significant rise in the on-demand food delivery sector among consumers. In order to meet this growing requirement, the modern food business needs to have an agile and responsive logistics system in place. One of the biggest challenges that establishments face is to optimally solve the problem of last-mile delivery. To better understand this, we need to deep dive and understand various factors impacting last-mile delivery and possible solutions.
The last-mile delivery may just appear as simple as picking up the order from the restaurant and delivering it to the customer. However, there are a lot of things playing a critical role.  Some of the aspects that a customer expects from food delivery operations, which can be fulfilled using a last-mile food delivery software are:
Fast delivery
Using a food delivery route planning system can assist a business to identify and assign the delivery to the right personnel to optimise and ensure order fulfillment in a specified time-frame.
Precise order tracking
In India, there are multiple popular food delivery apps, be its last mile or direct, that offer end-to-end tracking to its customers. Customers are able to monitor whether their order is accepted by the restaurant, being prepared, or is en route for delivery. This helps customers' trust the provider, given the transparency that it offers. On similar lines, the food delivery system with route planning and real-time delivery tracking system helps the business to scale through customer retention.
Accessibility
With the addition of a last-mile route optimisation software, customers have the ease to see the approximate time of arrival of the delivery person and can plan their time accordingly. The food delivery application offers various options to make additional notes for consumers. Customers can ask the delivery personnel to contact them immediately when they are at the door and do not ring the bell, etc. This makes the entire food and beverage delivery application environment a beneficial one for the consumers.
Aggregators & last-mile logistics platforms
The biggest growth restriction for food delivery businesses is the high cost of operation and lack of transparency and productivity. In the age of smart apps, relying on phone calls for allocating orders may not sound like a good idea. Hence, a business should work with both options – aggregators & last-mile logistics platforms instead of building their own ecosystem. They can scale their food delivery business by leveraging the expertise of aggregators or last-mile delivery logistics.