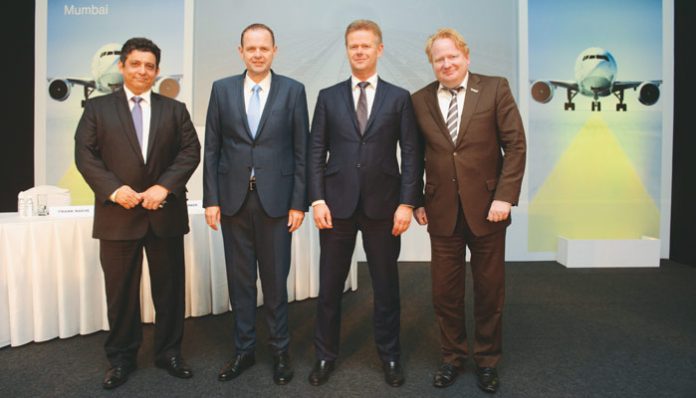 With emphasis on long-standing connections with the Indian airfreight market, Frankfurt-based airfreight carrier Lufthansa Cargo has increased its freighter services to Mumbai.
CT Bureau
Since July, the airline has been operating four instead of three freighter flights to the Indian megacity. "This change sees us strengthening our position in the regional airfreight market," said Frank Naeve, Vice- President for Asia-Pacific at Lufthansa Cargo.
Lufthansa's cargo arm also serves other Indian metropoles; Bengaluru, Chennai and Hyderabad, each with two freighter services a week. Additionally, the cargo capacity of 42 weekly passenger flights between various Indian cities and the hubs in Frankfurt, Munich and Vienna is offered by the German logistics company.
"We are proud to have had long-standing connections with customers in the Indian air cargo industry since 1959. Our aim is to build on this in the future," says Peter Gerber, Chief Executive and Chairman of the Board, Lufthansa Cargo. Two years ago, Lufthansa Cargo emphasised this by renaming its McDonnell- Douglas MD-11 freighter with registration D-ALCJ 'Namaste India'. In the 2016 business year, the airline transported around 1.6 million tonnes of freight and mail and sold 8.4 billion revenue tonne-kilometres.