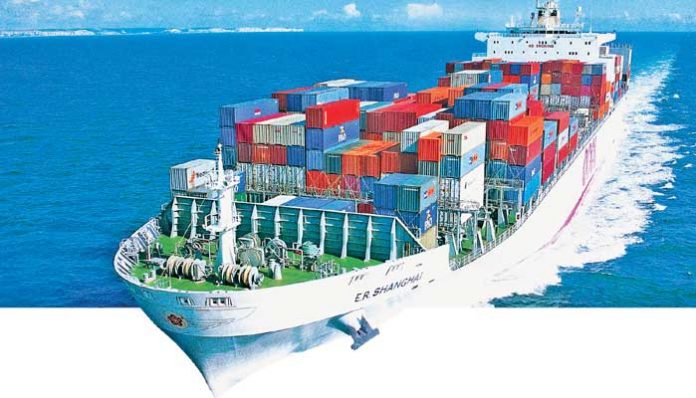 Port-led development has been given highest priority through the commissioning of projects like the Sagarmala. CARGOTALK delves into the factors for sustainable infrastructure under Sagarmala for boosting growth for ports.
Kalpana Lohumi
With the aim to modernise country's ports, so that port-led development can be augmented, and coastlines can be developed to contribute in India's growth, the government of India had launched Sagarmala programme in 2015. The Sagarmala is a series of projects to leverage the country's coastline and inland waterways to drive industrial development. The concept of port-led development is central to the Sagarmala vision. Port-led development focuses on logistics intensive industries (where transportation either represents a high proportion of costs, or timely logistics are a critical success factor). The flagship programme by the Ministry of Shipping will help in reducing the logistics cost for both domestic and EXIM cargo with optimised infrastructure investment. The government is aiming a double-digit growth rate for the country with this programme. CARGOTALK sought veterans opinion on what opportunities Sagarmala project opens for the maritime logistics trade. Sharing his take on how this programme will enhance efficiency of ports with modernisation of infrastructure and last mile connectivity to major port, Dinesh Gautama, President, Navkar Corporation, says, "Ports are a key factor in the development of any country. India is blessed, officially (and as per the Constitution) with about 199 ports (12 being major that include 11 trusts and one corporate port). About 40 per cent of the ports are operative while many others have been subsumed into the local municipal infrastructure. A port becomes effective when it has an efficient connectivity. So, there is a crying need to look into the connectivity factors of evacuation of imports and feeding of exports. With todays' JIT (Just In Time) concept, last mile connectivity features high on the list of exporters and importers and it is towards this that all should concentrate in."
Sustained growth in long run
"Port-led development is definitely a good way to achieve sustained growth in the long run. Ports are major source of employment and since centuries, large cities have developed around the ports due to the commercial activity which the ports created. The government has initiated 21 projects for last mile connectivity by rail mode, under the Special Purpose Vehicle (SPV) of Indian Port Rail Corporation and Ministry of Shipping, has signed an MOU with NHAI for 79 projects for connectivity by road," informs, Vivek Kele, Immediate Past President, AMTOI.
Scope for reduction in costs
Ashish Mahajan, Managing Director, Landmark Logistics, believes, "Globally, maritime nations such as China, South Korea and Japan have effectively used their coastline for port led development. Port modernisation and new port development, port connectivity enhancement, port-linked industrialisation and coastal communitydevelopment under the Sagarmala project has an immense scope for reduction in transportation and logistics costs and boosting export competitiveness through developing port-proximate industrial clusters."
Prakash Tulsiani, Executive Director & COO, Allcargo Logistics, shares, "Priority should be given to augmenting the operational efficiency of existing ports through infrastructure modernisation especially on the land side. Emphasis should be placed on installing advanced cargo handling processes, scalability in processes and mechanisation of port operations."
New initiative in pipeline
"For trade to boost, industrial development of areas in and around the port is crucial. Improvement of last-mile connectivity remains critical to reducing delivery lead times through connecting major ports with industrial hubs and regions of production/consumption activity. Heightened pace of road construction along with the development of DRFC are positive reinforcements in this direction. Fast-pacing last-mile connectivity initiatives and developing road and rail linkages will lead to port-led industrialisation and play a key role in the development of the economy," Tulsiani explained
"The government plans to develop six new ports across five coastal states of India which means more business opportunities for maritime trade," adds Mahajan. Continuing the opportunities given by Sagarmala programme, Gautama shares, "Logistics plays an important role in connectivity of export-import trade. Sagarmala is all about connectivity. Efficient connectivity will bring about a major change in the way the citizens life will improve."
Sea of opportunities
According to Tulsiani, "The ambitious Sagarmala project will provide a much-needed uptick to maritime logistics trade and position India as a global logistics hub. It has the potential to lay the foundations for the setting up of industrial zones and logistics parks around ports. It also encompasses in its scope to create coastal economic zones and improve employment opportunities for coastal communities through education and training programme. The project can also fast-pace the development of offshore energy projects in the country." "The new infrastructure created under the Sagarmala programme will give logistics service providers an opportunity to configure new logistics solutions for their customers which will be optimised for costs and time," feels Kele.
"A study released by the Ministry of Shipping estimates that the Sagarmala project can save up to `40,000 crore per year on logistics spends by key industries. India provides a significant potential for movement of cargo using the coastal shipping line — which is significantly cheaper than road or rail transport. The project aims to leverage to drive industrial development, thereby, reducing the load factor of goods transported through roads," informs Tulsiani.
"Political pressure, lack of autonomy, absence of incentives, excessive bureaucracy, and hierarchical rigidities are contributors to the current state of the Indian ports. There are also problems with average pre-berthing turnaround time, which is around three days and is quite high as compare to other international ports like Singapore, Hong Kong etc. These low performance indicators are primarily because of the poor road and rail container evacuation infrastructure from the port," elucidates Mahajan.
Current trends
According to the Ministry of Shipping, around 95 per cent of India's trading by volume and 70 per cent by value is done through maritime transport. To explore the untapped potential of long coastline of over 7,000 km, veterans throws light on the trends affects ports development. "There is a growing trend to look into containerisation and liner shipping where seaports are concerned. Container Terminals are coming up in many regions. However, the movement of cargoes towards new terminals is taking time due to road infrastructure, regulatory factors, non-digitisation and procedural wrangles. These factors should be attended to as they affect the seaport development," points Gautama.
"The current trends in India will see more private players participating in the sea port developments, there is a likely hood of some consolidation happening in this space as APM terminals is looking to sell their assets in India, under the Sagarmala project. We will see more terminals being developed for handling coastal cargo at all major, minor and private ports," notes Kele.
"Coastal Economic Zones (CEZs) have been proposed as economic regions hosting industrial clusters. CEZs are aimed at reducing time and costs required for export/ import movement and domestic cargo, thus becoming a focal point of port-linked industrialisation. In addition, they have the potential to create direct and indirect employment of 4 million and 6 million respectively," tells Mahajan.
"For sea ports to be effective and efficient, land side development is key. Ports are efficient only when there is effective and timely evacuation else ports would be choked. CFS, logistics parks, road and rail network are needed for ports to evacuate. Further, deployment of advanced technological tools for seamless freight management and cargo handling are impacting the manner in which modern seaports function," explains Tulsiani.
Digitalisation is the key
"Technological disruptions and digital tools are changing the functional paradigms of the logistics industry and helping in the process of port development. Technologies like big data and advanced GPS navigation systems are emerging as key factors in monitoring the movement of products. Deployment of sensors and radio-frequency identification (RFID) technology is largely helping in tracking container movement and calculating business volumes. Implementation of advanced data security systems to protect crucial data against cyber-attacks can also go a long way," points Tulsiani.
Agreeing with the fact that digitalisation is a way ahead, Kele says, "The industry associations are already collaborating with Indian Port Association to launch PCS 2.0. This is envisaged to be in state of art digital platform which will bring stake holders together with reduction in transaction cost and time."