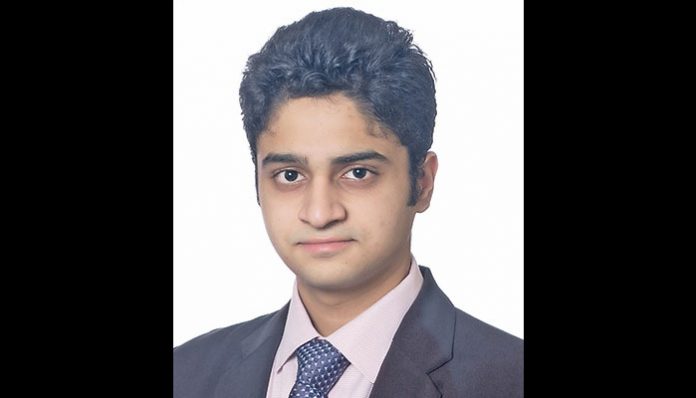 Following on a similar line like Uber, by keeping a constant eye on drivers, to field force and trucks in the logistics industry, Soham Chokshi, CEO, Shipsy, shares ways to improve service levels and optimise costs using real-time data.
CT Bureau
What is the vision of Shipsy for logistics sector?
Earlier users used to be happy with a broad commitment from the logistics company — that they would get the parcel at any time in the next three to six days. But now they expect visibility from exactly where the parcel was last seen at to re-route the parcel at the last minute. Going on to the specifics, the biggest difficulty with logistics in India is that of reliability. How can a logistics company give a delivery or pickup commitment, and live up to that promise? How can technology help here? Shipsy's vision involves answering these questions for the logistics industry.
Big Data is gradually taking place in country's logistics sector. How is Shipsy contributing for the same?
Getting analytics in terms of end of day reports or in historic form helps, but it allows ground resources to get away with inefficiencies through the day. The system should alert operations managers when something is going wrong, rather than keep calling and following up with the workforce. This is a big data problem.
It involves integrating data across ERP system, mobile workforce apps, GPS modules, temperature sensors and more. Shipsy fuses all this data and enables better real time decision making for operations managers with a dashboard that can enables 'Guided Operations'.
Through a set of KPIs and thresholds, the system alerts operations managers when something is going wrong. Users can define IFTTT (If This Then That) type alerts, for instance; truck idle time greater than particular value, expected time of arrival delayed by more than X hours, pickup time exceeded by certain number, more than n updates from same location, truck deviates more than X km from ideal path, X parcels scanned and Y parcel is missing, etc. These and more can be defined in real time by users and they can decide how they want to be notified; through dashboard, mobile, email and more.
What is your strategy to stand against your competitors?
Shipsy's strategy has always been to create barriers to entry using the latest cutting edge technology and deploying it in a cost-effective manner. Specific to the analytics industry we are in, there are several companies, mainly internationally, that have a good suite of analytics products.
Our differentiating factors are:
Understanding of the operations landscape in India and the KPIs that would need to be monitored to ensure business level outcomes
Experience with handling all the ERP systems and other data collection sources that would have to be integrated to enable this analysis
Technology expertise in data fusion and real time analytics using powerful open source engines such as Apache Spark, Kafka, Hive, Presto and more that helps deploy relevant technology in a cost-effective manner
We have also applied for multiple patents to ensure that we create sufficient barriers to entry.
What are your future plans?
The supply chain industry is extremely vast and is composed of multiple players across different operational landscapes. There is a lot of buzz around big data analytics, predictive and prescriptive analytics and some other terms. While industry members broadly understand the business level benefits that could be derived from these, they face three major problems.
What do all these buzz words mean for them? How can they be relevant for their specific business so that they can help save costs or increase revenues?
How can they deploy these products such that they integrate closely with their operational processes?
How can these products be set up in an agile manner so that they are flexible, allow customisations and entail a small upfront cost?
Our idea is to scan through the supply chain landscape and help enterprises across different verticals and solve the above-mentioned problems