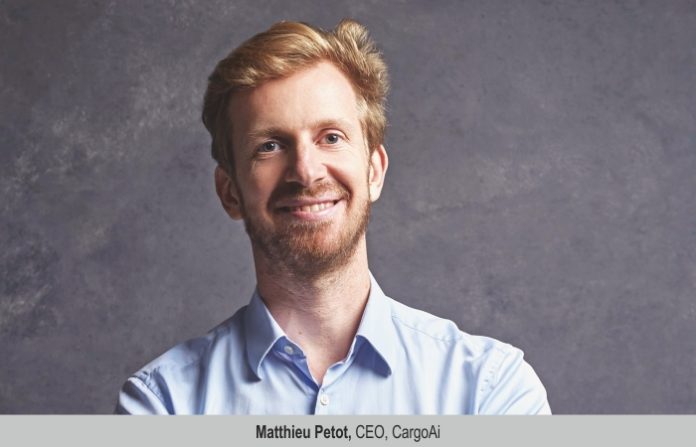 Customising to the air cargo industry, CargoAi's tailor-made approach is providing the latest digital solutions that are simple to use for people who want to change their industry. Matthieu Petot, CEO, CargoAi, shares his perspective.
Priyanshi Bana
Do tell us about the recent partnership with Finnair cargo.
Live Rates and Capacity are available on CargoAi.co and all freight forwarders can make instant bookings directly on Finnair via CargoAi without the need to contact their sales offices. They can also request spot rates via our eQuote tool as well as track the shipments, get CO2 emissions data and dashboards. This is a great partnership as we are making Finnair flights available on CargoAi in every country they operate in.
With a large number of booking platforms available in the market, what makes CargoAi different?
CargoAi is a tech company with Air Cargo expertise and we have the intention to digitalise a lot of processes in our industry. We started with an e-booking platform and our experience made us have a different approach:
CargoAi is not only an e-booking platform but digitalises more processes than just the distribution and the booking processes. For example, forwarders can request ad hoc rates and make their 'e-quote' enquiries online via CargoAi, instead of sending emails or calling the airline or its GSA.
CargoAi offers the visibility of all airline schedules, and not only of the airlines that are connected to us.
We offer a more tailor-made approach and are connected to the entire suite of digital solutions with some partners which helps in terms of efficiency.
As other modern applications in other industries, we place our customer first and we have amazing feedback by the freight forwarders that use our platform.
What major challenges do you see in the air cargo industry?
We are very far behind other industries in terms of digitalisation and we see a rapid acceleration of willingness to change since last year by airlines and freight forwarders. There is a real need to digitalise and catch up with technologies and processes that are now standard in other industries. Digitalisation is bringing significant cost savings which will help in the current situation that passenger airlines are in right now. Digitalisation is also where we are happy to help and can bring the most.
What are the plans and initiatives for the year 2021?
We are continuing expanding worldwide (we have now users in 55 countries) and building new features for our users (freight forwarders, airlines and GSAs) at the same time. Our team is very strong and we have now a good name and reputation so we can continue to expand with all the great applications we receive from people who want to help us change their industry.
Do you think technology integration has become crucial in recent times?
Integration is the norm everywhere else and air cargo has understood now that there is no choice but to make rapid progress on it. It is perfect timing for us and we are happy to be one of the most modern company in this space right now.