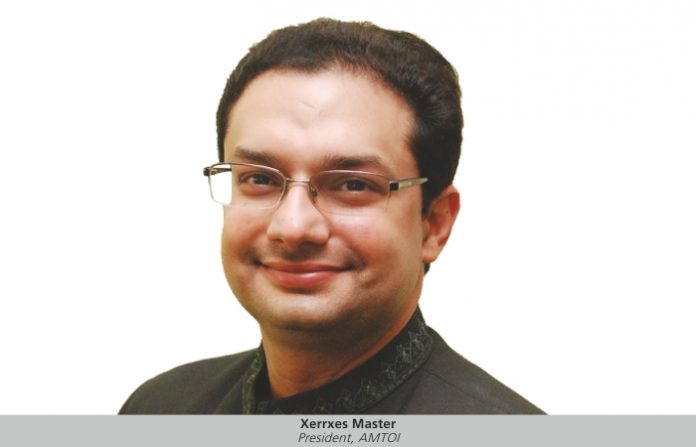 The MSMEs and SMEs are looking up to the authorities so that they can come back to pre-COVID-19 levels. A major challenge we faced this year was the second COVID-19 wave. The pandemic came at the worst possible time when things were starting to look fine in mid-2021, says Xerrxes Master, President, AMTOI.
Priyanshi Bana
Throw some light on association's operations in 2021? How were they different from 2020?
Honestly, there has not been much difference from 2020. We have been working in virtual mode for the last two years. Despite the virtual concept, we have been far more active in 2020-2021.
The emphasis has been on technology, and reaching out to our members through various platforms. Submissions to the government and requisite authorities are being done on a real-time basis to ensure industry is active despite limitations.
Any new policies expected from the government to help improve efficiency and revenue growth?
We would expect the government to protect the interests of the micro, small and medium enterprises (MSMEs) and small and medium enterprises (SMEs) who form our membership base and have suffered during the pandemic.
Tax-friendly regimes, paperless transactions, removal of bureaucratic hurdles will go a long way in improving the bottom line of our members. Interventions by the government are required to check the escalating freight prices, fuel prices which result in rise of EXIM cost.
What have been the major challenges in accomplishing tasks set for 2021?
I think one of the major challenges we faced this year was the second COVID-19 wave. In the first quarter of 2021, things were starting to look up business-wise, and one could see normalcy on the horizon. However, all the pundits were proved wrong, and we were set back several months in the second quarter due to the second wave, which was severe than the first one. We can only hope and pray that there is no repetition. India is bouncing back well currently, thanks to the government's initiatives and the industry's hunger. Let's hope it continues.
What are the future plans of the association in the New Normal?
The association will continue to further the cause of its members on all platforms and is currently in touch with the authorities to ensure appointment of our organization as a Self-Regulatory Organization (SRO) which will be of benefit to our members and the industry at large. We have working on virtual mode for the last two years, and hope to move to a hybrid model in the near future.