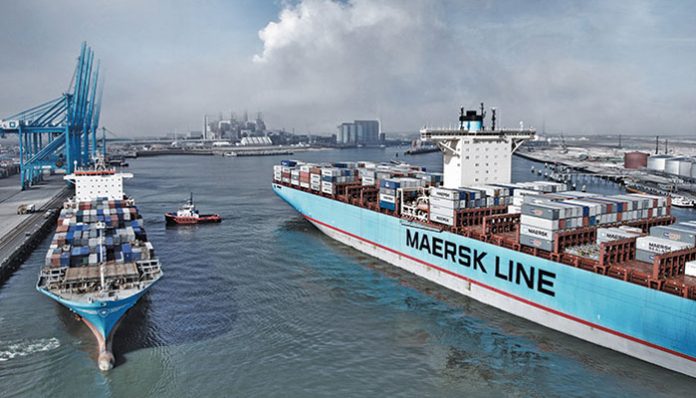 The shipping line has brought reefer imports to the northern hinterland and has introduced store door service for imports, enabling last mile connectivity.
CT Bureau
Maersk Line has announced key offerings for the NCR region that are aimed at enabling and facilitating trade. These offerings namely, introducing end-to-end carrier haulage for rice exports, bringing reefer imports to the northern hinterland, introducing import store door service are an industry first. Franck Dedenis, Managing Director, Maersk Line (India, Sri Lanka and Bangladesh) said, "This is in line with our belief of enabling the India growth story by providing customers with a reliable, cost-effective and viable logistical solution."
Key Differentiators for the NCR Region:
End-to-End carrier haulage for rice exports: Presently, around 50 per cent of rice from NCR and Punjab region moves in bulk to the ports. Here it is containerised and further moved to export locations which lead to wastage and risks the quality of cargo due to the involvement of multiple vendors and cargo handling at multiple stages. With this offering, Maersk Line will be able to containerise the cargo at its origin, cut out wastage and complexities of dealing with multiple vendors and help move it to port in a cost-effective manner. This will have a direct bearing on rice farmers and growers in the region who would benefit from the ease that it brings and makes customers compete successfully in key rice export markets like Europe, Mediterranean, Middle East, the US. Bring reefer imports to hinterland: At present, all the reefer imports are cleared at the ports from where the customers had to get the cargo to the hinterland using smaller reefer vans or make alternate arrangements for transportation. This involved multiple handlings, the risk of cargo damage, delayed transit and higher costs. With this service, Maersk Line will bring reefer imports to the hinterland and closer to customers. This will add value to the entire supply chain especially in the hinterland by direct movement of goods.
Store door service for imports: Maersk Line's store door service will provide end-to-end connectivity to the customer, bringing in cost efficiencies, improved turnaround time and an overall boost to productivity.
Positives:
• Ease of doing business.
• Best in class Transportation Solution from one Vendor.
• Reduces wastage, multiple handling of cargo and handovers
• Faster transit.