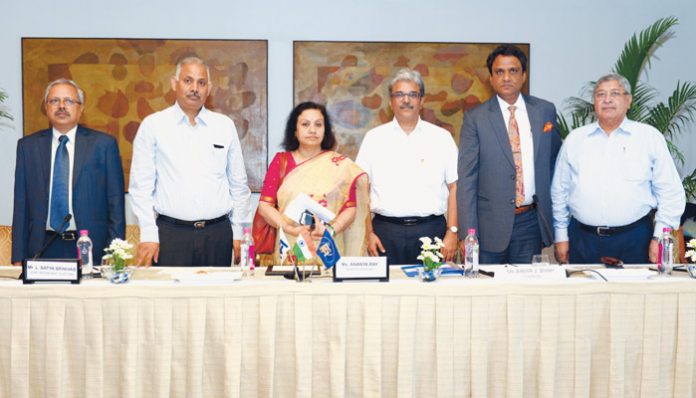 At the recently-held 10th EC meeting for 2015-17 of Federation of Freight Forwarders' Associations in India (FFFAI), the Central Board of Excise and Customs (CBEC) informed of the plan to introduce a new version of the earlier Customs Brokers Licensing Regulations (CBLR).
CT Bureau
Lauding the vital role played by Indian Customs Brokers in facilitating India's foreign trade Ananya Roy, Member (Customs), Government of India, reiterated full support from the government for safeguarding their (CBs) interest at these changing times. She underscored the present partnership-relationship between government and industry stakeholders. "I must compliment Indian Customs Brokers as well who played the critical role behind the successful implementation of GST on July 1, 2017," Roy added. She also shared that government of India is holding the Annual Conference of Tax Administrators, 2017, on September 1 and 2, where topics pertaining to GST, Trade Facilitation and Customs Clearance would be discussed elaborately. The conference will also be addressed by Prime Minister Narendra Modi. Roy addressed some other pressing operational issues raised by FFFAI office bearers and EC members.
Responding to Roy, Samir Shah, Chairman, FFFAI commended the present government's initiatives on trade facilitation through various measures. "For last three decades or so we were discussing what type of customs rules should guide us. Now the scenario is remarkably different from earlier. We are now treated as a partner of the government in framing up the policy and successful implementation of the same. Mutual respect is clearly visible in every steps and decision pertaining to customs clearance, trade facilitation and changing rules and regulations," said Shah. Ashish Pednekar, Chairman Elect, FFFAI, Debashish Dutta, Immediate Past Chairman and Amit Kamat, Honorary Secretary, FFFAI conveyed the same sentiment.